Shoojit Sircar's directorial Sardar Udham shows the story of the revolutionary Udham Singh (played by Vicky Kaushal) who assassinated Michael O' Dwyer in London in 1940 to avenge the Jallianwala Bagh massacre. It was during O'Dwyer's tenure as Punjab's Lieutenant Governor that the Jallianwala Bagh massacre occurred in Amritsar, on 13 April 1919. The film had an elaborate Jallianwala Bagh scene clocking almost 40 minutes. The scene showed a 20-year-old Udham Singh living the aftermath of the massacre while trying to gather the strength to save people who were struggling to survive.  In the scene, we see a young Udham Singh frantically scouring through the hundreds of bodies at night to check if anyone was alive. We see him pick the bodies of people still alive and place them on a cart and push them to the nearest hospital. He witnesses the aftermath of the horrific incident which leads to him traveling all the way to London, all the while living in disguise, to assassinate O'Dwyer.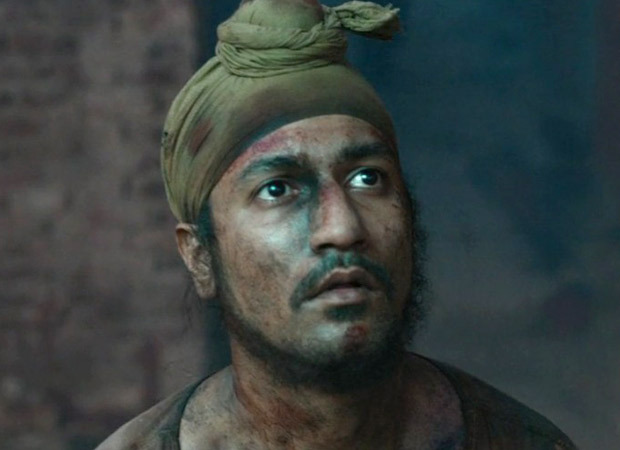 In a recent conversation with Bollywood Hungama, Shoojit Sircar and Vicky Kaushal spoke about recreating the Jallianwala Bagh massacre.
Shoojit Sircar On Being Indulgent:
I got a lot of calls from a lot of people for the Jallianwala Bagh sequence. Some people thought it was perfect, some people thought it was too long, some thought it was quite indulgent. But my point was that Jallianwala Bagh is the fulcrum of our entire independence movement. It is the fulcrum, it is the center part from where everything germinated because that was the brutality India could not imagine; that they (The British) could do that. That was the birth of many revolutionaries from 1919 till 1947 when we got independence. So it had to be a little indulgent from my side and I was quite adamant there.
Clearing Obstacles:
Nobody in my crew was very clear about what I was going to shoot. They knew we are going to create a Jallianwala Bagh but nothing was clear. There was no proper script also on how it is going to be. Yes, there were some bullet points to it. So the first and foremost thing to create the  Jallianwala Bagh sequence was to get Vicky to the age of 20. Jallianwala Bagh sequence would only be possible if I could have seen Udham at the age of 20. So that was the first huge task that we crossed.
The second was, of course, we could not shoot from the actual location of Jallianwala Bagh because now it is an archival and it's a museum. So we had to find a place that should feel like a prison; that the crowd has been put there like in a prison and now you can do whatever you want with them. Also to have that little alley there. So that was the second challenge that we managed.
The third was the massacre. The injury prosthetics were done by Peter. How the limbs were; it was a bloodbath. We recreated the bloodbath. There were days, there was so much blood we could not take it. We could not eat also properly that night.
The other important thing was to get the cart, it just happened by chance. Before the cart, it was a charpai, which was normally used in a Punjab village at that time. We thought of using a charpai. But I suddenly got this cart and this is also from that particular era. Then we repaired it and then that was used. Another important thing was to handle these small actors. I won't call them a crowd, I will call them actors who were interacting with Vicky. Those young girls and boys who were in pain and to make them perform and what they did, so that was another challenging part to recreate the Jallianwala Bagh.
Vicky Kaushal On Performing The Jallianwala Bagh Scenes Without Rehearsal:
We shot this sequence over a few days. None of them were proper full-night sequences. We used to shoot from 7 pm to 11 pm. But in those four hours, nobody would sit down. There were no chairs laid down for the actors, directors, DOP, or technicians for them to sit and rest between shots. So we would just be at it. I wouldn't know where the cameras were placed. All I knew was there was a three-camera setup. I didn't know if it was a close-up shot or if it was a wide shot. I didn't know that. There were all the actors who were laid down on the ground and I just had to perform and we only had bullet points on paper as to what we wanted to cover and apart from that we just kept executing and going into the flow.
All the actors on the ground, apart from a few, were told that I will come and whoever I find moving, I will consider them injured and I will just pick their bodies. So 7 of the 10 bodies were not planned, that I would pick them up. None of the picking up was rehearsed. We had to show that he was not used to picking up bodies or he is not an expert in doing that. So the body picking up, sometimes he is pulling, sometimes he is dragging, sometimes he is taking them over his shoulders. So all of it was just how it was getting played out over there. It was physically exhausting but at the same time somewhere down the line, it was also doing something to us at an emotional level as well I feel.
The Emotional Exhaustion:
What I was not prepared for as an actor while doing it was that in my mind I would get into the headspace of thinking that there were actually people who have gone through this. There was actually a Udham Singh who was a 19-year-old kid who was trying to make sense of this night and when that thought kicked in, it would numb me down. It would make me feel that whatever we are trying to do is difficult but it can probably be 10 percent of what had actually happened. And that used to really numb me down. Even after coming back to the hotel after the shoot, it would be like people would be chit-chatting. We wouldn't get back to our hotels and have a wholesome dinner and go to sleep. It wasn't that kind of an atmosphere. After the shot, everyone would be tired but also subdued and in their own space. For me personally, some nights would be difficult to go to sleep because my mind would constantly be thinking how it must have been for people who were actually there at that point in time. All of these things were playing out at the same time but I guess there was something there, some energy there that kept us going ahead and shooting. We didn't let ourselves indulge in that space. We just kept shooting and we got through it.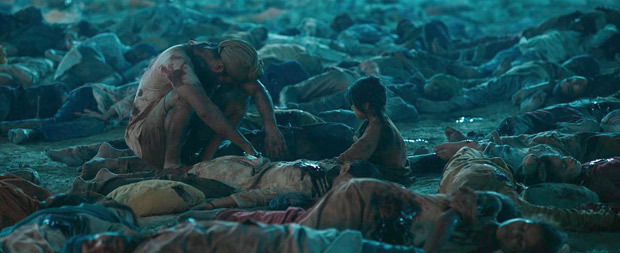 ALSO READ: Shoojit Sircar reveals the reason for not sending Sardar Udham for Oscars; jury members say the film projects hatred for British
BOLLYWOOD NEWS - LIVE UPDATES
Catch us for latest Bollywood News, New Bollywood Movies update, Box office collection, New Movies Release , Bollywood News Hindi, Entertainment News, Bollywood Live News Today & upcoming movies 2021 and stay updated with latest hindi movies only on Bollywood Hungama.