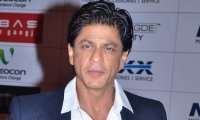 Ok, let me try to give it all a dramatic opening.


The stage is set. Red carpet is spread. The drums are rolling. Audiences have arrived. Players have made an entry. Dice has been rolled. The game is spread out. Salman Khan has hit gold once again with Bodyguard and all eyes are now on Shah Rukh Khan to do something bigger, something better and something far more spectacular, first with Ra.One and then Don 2.


Right? Absolutely. Easier said than done? Not really. After all, the rules of the game were known to both Salman as well as Shah Rukh way in advance. Salman has not minced words in stating that collections are not really a true reflection of whether a movie has been accepted or not. In his own words, collections are bound to show a jump with every major release due to continued enhancement in business practice. So in that aspect, Shah Rukh too must have done his calculations way in advance knowing that Ra.One had to be much bigger than Bollywood's last biggie - Bodyguard.


In times when the first three days of release make or break a film (leave aside projecting a trend, as was the case till a year ago), Bodyguard has already sailed through. Will Ra.One and Don 2 do that for Shah Rukh too? Let's discuss in this week's 'Reflections'.


Good movie or massive collections?


Bring on a debate around prospects of a film and die hard fans can always be expected to state - 'But then so and so actor is way above collections after being in the business for 20 years. All that matters is whether a movie is good or not.' Try telling this to Shah Rukh and I am sure he would be the first person to admit that all of this makes for good talk but bad business. For someone with one of the best business minds in Bollywood, Shah Rukh won't allow commerce to take a back seat when it comes to Ra.One.


Oh yes, he has worked in a good film before which didn't do well at the box office. The name was Swades. It stays on to be his crowning glory. However when it comes to popularity, it is Om Shanti Om that tops Swades by a wide margin. So, what would Shah Rukh, who is at a stage of his career where he has to demonstrate all over again that he is still occupying the throne, want in his repertoire? Another Swades? Or an Om Shanti Om? Your guess is as good as mine.


That feel of competition


There is no harm in going for that 'performance oriented' role. Shah Rukh too did that with My Name Is Khan and saw very good critical acclaim, good success at home and phenomenal reception in overseas coming his way. This was when he had a Rab Ne Bana Di Jodi and Om Shanti Om behind him with the Number One crown comfortably placed on his head. Of course, while shooting for My Name Is Khan, he would have heard of Salman Khan's Dabangg and Aamir Khan's 3 Idiots as well but wouldn't have perceived them as major threats. With a commercial cushion in the form of Ra.One and Don 2, there wasn't much to worry about either.


However a few months before My Name Is Khan both these movies released and changed the equation. Suddenly terms like 'Ace Khan' and 'Dabangg Khan' started making headlines. Talk of the town was 'Man with golden touch' and 'Sabka favorite Bhaijaan'. Headlines were no longer restricted to King Khan. There was competition at both ends and Shah Rukh was now treading a path where all he could do was wait and watch for the big ones in the making instead of hurrying it up with a quickie.


Whom to win over?


That Shah Rukh Khan is unassailable overseas as well as urban territories is hardly a topic for debate. However, there is something to ponder over with the current state of affairs:


1. Salman Khan, who was earlier said to be darling of only masses, is now garnering 100% opening day collections in multiplexes across the nation for Bodyguard.


2. Aamir Khan, who was too classy for all involved, is seeing his 3 Idiots opening to 100% opening in those small town, single screen cinemas as well.


So, Shah Rukh is now required to penetrate both the territories. When he was reigning supreme, collections of over Rs. 50 crore were said to be good and he already had a two Rs. 80 crores plus grossers in Om Shanti Om and Rab Ne Bana Di Jodi with My Name Is Khan crossing the Rs. 70 crore mark as well. While such a total is a cakewalk for most A-listers today, Shah Rukh is over and above being 'just an A-lister'. He has to do something big, something phenomenal and something that has never been achieved before. However that something can't be achieved by winning over just the masses or the classes. The need of the hour is to win an all-India audience. And for that, the target is to win over everyone. Yes, just about everyone!


Others are catching up too


Shah Rukh can't afford a slip at all. Period. That's because he doesn't have to deal with only a Salman or an Aamir. A certain Ajay Devgn has risen like a phoenix and registered Rs.100 crores success with Singham. Hrithik Roshan has gone ahead and achieved Rs. 90 crores success with Zindagi Na Milegi Dobara. Fortunately, for Shah Rukh, these films primarily worked in single screens and multiplexes respectively which means there is only a subset of universal audience which has both Salman and Aamir as favourites. It is this segment that Shah Rukh has to conquer in a big way.


How would he achieve what he is set out for?


As I key this down, I am sure there are master strategists who would have been hired and paid mega bucks to lend Shah Rukh advice on this. I am sure they are doing their job mighty well too. With 50 days to go for the film's Diwali release, expect an explosion of massive campaigns rolling over next few weeks. However, the least that most film enthusiasts and industry followers would definitely witness is the biggest ever release for the film. Rest assured, Ra.One will leave Bodyguard miles behind when it comes to release spread. So that's one goal achieved.


Second target would be to do that 'something big' which would make 'Bodyguard crosses Rs.20 crores on Day One' headline to seem like oh-so-yesterday. How would he get that magical number (shall we say, Rs. 25 crores)? Of course a common man won't know. But then Shah Rukh can well be expected to cover good distance to make it happen. It's a psyche at play here and till the time headlines scream 'Ra.One takes highest first day collections ever', even die hard fans won't be content.


As simple as that, it is perception creation at work here and there can't be any compromise!


Will he achieve what he is set out for?


Looking at Shah Rukh's career graph over last couple of decades, it would be a massive shock if he doesn't position Ra.One as the biggest grosser ever. Remember, he is the same man who is known for redefining marketing and promotional campaign all by himself. Those were the days when campaigns began and ended in Mumbai and occasionally stepped into Delhi. However, he took Don to different parts of the globe and ensured huge all around visibility for it. And then one can't forget his endeavour to 'destroy Saawariya' when it came in the way of Om Shanti Om - all in the name of business though.


Those were the days when stakes were not as high as today, he was the undisputed King Khan and all that was required was to keep galloping ahead. Today the scenario is a tad different. In this race there are other horses as well, some running alongside, a couple few steps ahead and one or more just breathing down his neck. It is a precarious situation to be in and though Shah Rukh won't quite like that, he won't mind that as well. And that's because if he indeed takes that huge stride and makes that massive jump to destroy anything and everything that is around him, the crown of King Khan would return to stability all over again.