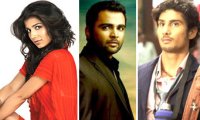 Pre-Diwali period is on and Bollywood is back at its regular statement - 'Movies that arrive in the fortnight leading to Diwali don't do well at the box office; it's a jinxed period for the industry'. Haven't we heard all of this before? Especially in the last five years? In fact why just the festival period, jinxes have surrounded even around the first Friday of the New Year as well as IPL. However one basic fact has more often than not stood the test of times - 'A good film, especially when it boasts of a good cast and reasonably good marketing and promotion always succeeds'.


Mujhse Fraaandship Karoge, Aazaan, My Friend Pinto and Mod were the four notable films that arrived over the weekend gone by and once it was known to one and all that the opening wasn't as per expectations, many were quick to tag their arrival as 'inappropriate' due to pre-Diwali period. However are we jumping the gun too soon (and yet again)? Is the low opening 'just' due to the release timing? And just because the opening is low, do they not stand a chance 'at all' due to the release timing? Let's discuss in this week's 'Reflections'


Let's start with basics


If a biggie featuring Aamir Khan, Salman Khan, Shah Rukh Khan, Akshay Kumar, Hrithik Roshan, Ranbir Kapoor or Imran Khan would have released over the weekend gone by, would it have met with a similar fate? The answer is obvious - 'No'. A film works as a package, give audience something interesting to munch upon and he can't be expected to think about the pre-Diwali festivities 24X7. A film finds its own audience, simple, and for that there has to be good enough excitement and buzz created to force a viewer out of his home.


All aforementioned superstars have it in them to do the needful on a consistent basis, regardless of the week or month of the year. Good pre-release promotion, a major release and lo - audience can well be expected to oblige pronto.


Coming to the point around audience being busy then well, let's reiterate the fact - 'This is multiplex era'. You don't hunt for a show timing anymore, it's the show timing that hunts you. The entire talk of 'I couldn't watch the film because I missed the show' is 'oh-so-decade-ago'. With 15 shows a day at a single multiplex for a major film, let's just agree that one can simply pick and chose the time that is convenient for him. One may be busy in festivities for some time in a day for few days in a week but that can seldom be a deterrent in his movie watching plans if the 'package' has been enticing enough.


History comes with its own proof


When Wake Up Sid and Do Knot Disturb had released two years ago around the same time, neither the festivities nor the multiplexes were any different. Still, both films had taken a good opening, so much so that the Ranbir Kapoor and Govinda starrer were almost neck to neck with each other. It's just a different matter that word of mouth played diverse roles for each of the two films that means one turned into a hit and another was a flop. However opening they did take, hence belying the belief that pre-Diwali season isn't good for films. And by the way, neither Ranbir nor Govinda were enjoying any superstar status then while the films too were hardly the kind that blockbusters are made of. Still, audience 'were' interested in watching the films and this is what counts!


Biggest example is that of Jab We Met. It arrived right in the middle of the festive period, on the weekend before Diwali and had just a few days to make an impression before audience went in hordes to watch Shah Rukh Khan's Om Shanti Om and check out what the newbie in town, Ranbir Kapoor, had to offer other than dropping the towel in Saawariya. Shahid and Kareena could well have gone through the jitters when encountered with the whole 'Oh, so are you arriving in pre-Diwali period, oops!' talk but what went in their favour was 'package'! It was this Imtiaz Ali package that was accepted by the audience and how.


...and of course there are other proofs too


Jab We Met and Wake Up Sid worked because they were good films, good stars and good packaging coupled with positive buzz around them. On the other hand, around the same time when Jhootha Hi Sahi & Rakht Charitra (2010), Acid Factory (2009), Karzzz & Heroes (2008) and Speed/No Smoking (2007) released (and flopped badly), it was because at least one of the aforementioned ingredients was missing and not because they were those quintessential blockbusters in the making that could have done well had they released on an Eid or a Diwali or a Christmas weekend.


'Let's pile on' mayhem doesn't help the cause


This is when Bollywood report card further goes 'red', hence leading to a vicious circle. Biggies start studying the trend, fear the release time period and opt for more 'hit worthy' dates. There are several empty slots that suddenly emerge. Multiplexes have to fill up their dozens of odd show timings every single day. And voila, much smaller films that have been lying in the cans for ages start thinking that this is their golden chance to make their presence felt. 3-4-5 films start hitting the screens with vengeance and outcome? Absolute mayhem!


This means that when films like Musaa, Maalik Ek, Daayen Ya Baayen & Nakshatra (2010), 3 Nights 4 Days (2009), Cheenti Cheenti Bang Bang (2008), Sanak - The Deadly Passion (2007) [Yes, there was a film by this title, trust me!], Utthaan, Mera Dil Leke Dekkho, Bhoot Unkle, Iqraar - By Chance, Jaana - Let's Fall In Love, Chumban - The Kiss [Yup, this one too!], Zindaggi Rocks, Seven Islands And A Metro & Gafla (Now this was indeed a record created in 2006 when it came to pre-Diwali releases) arrive and subsequently turn out to be disasters on the very first day, the excuse is straight and simple - 'Festive period did us in'!


Yeah, of course!


Diwali comes with its own causalities


Just like pre-Diwali period is hardly an excuse for a bad film to have failed, even the weekend of Diwali - considered to be the most lucrative of them all, alongside Eid and Christmas - doesn't have space for films that are rejected by the audience. Action Replayy (2010), Main Aurr Mrs. Khanna/Blue (2009), Saawariya (2007), Jaan-E-Mann (2006) didn't work because audience were happy to chose Golmaal 3, All The Best, Om Shanti Om and Don - The Chase Begins Again over them. On the other hand, Fashion survived alongside Golmaal Returns (2008) because both managed to excite audience - simple!


The final word - Let the jinx be a word from the past


'Jinx' isn't a new word for Bollywood. Salman-Kareena 'jodi' was jinxed till Bodyguard came calling. First Friday of the New Year was a jinx till No One Killed Jessica turned into a success. World Cup Cricket was a jinxed period before F.A.L.T.U. released right on the weekend leading to India-Sri Lanka Finals and still emerged a success. IPL was considered as a deadly jinx but 2012 will see a record number of biggies arriving in this time period (Housefull 2, Kyaa Super Kool Hain Hum, Jannat 2, Ishaqzaade, Barfee).


Now it's time to move on from closed mind set around pre-Diwali release! Let's concentrate on making good films and good packaging while complimenting them with good promotion and release. Who knows, in October 2012 we could well be breaking yet another jinx!
BOLLYWOOD NEWS
Catch us for latest Bollywood News, New Bollywood Movies update, Box office collection, New Movies Release , Bollywood News Hindi, Entertainment News, Bollywood News Today & upcoming movies 2020 and stay updated with latest hindi movies only on Bollywood Hungama.