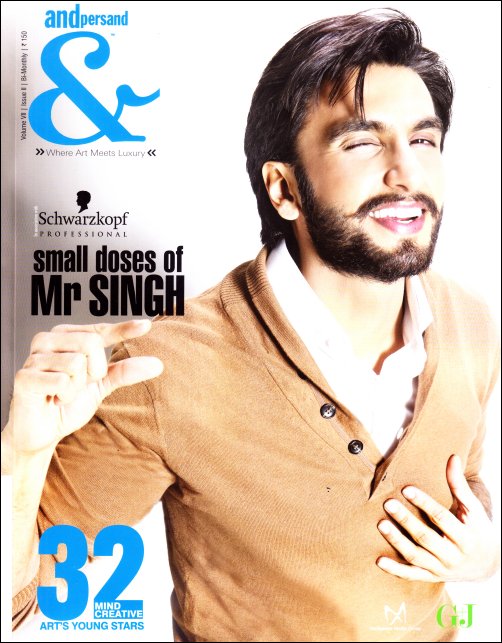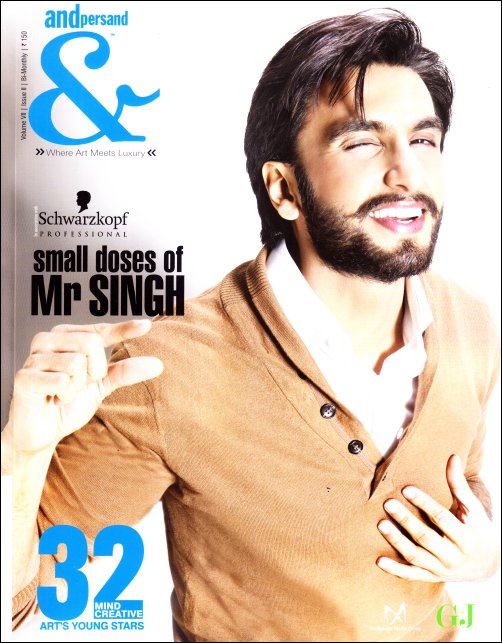 He came, he saw, and he took Bollywood by storm. He is the phenomenon they refer to as Ranveer Singh. Ranveer who started his career as Bittoo Sharma in Band Baaja Baaraat, has since carved a niche for himself despite being just two films old.


Currently, busy with his next film Lootera, Ranveer takes time out for Andpersand as he graces the magazine's cover in a white shirt covered with a brown sweat shirt, complete with a well trimmed beard. Ranveer exudes the cool nature of his fun loving self.


With an entire feature dedicated to expressing the actor living with the man, Ranveer delves into what it is to be an actor and a gentleman saying, "The gentleman I play on screen is an act. Inside, I am a rowdy, mischievous rascal. But I can also withdraw into my shell."


Ranveer even shares his philosophies of life, "My philosophy is simple: do whatever works."