Dear Anubhav Bhai,
Now I must address you as Anubhav 'Bhai' because you're my senior from Aligarh Muslim University and like all seniors you make it amply clear that I am the junior. I am fine with that. Haq hai aapka. I must admit that the last few days have triggered multiple thoughts. Mulk is doing that. Triggering thoughts, ideas, debates and trolling too.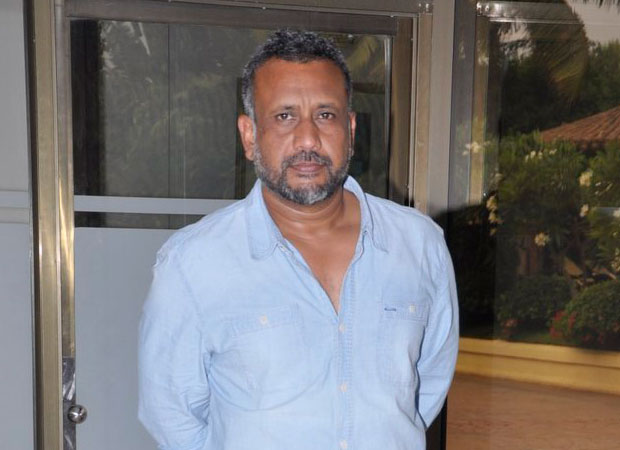 I must admit that I was pleasantly surprised with what you've made. You have broken the clichés of commercial cinema (that's what you've been primarily associated with) and gone into a realistic space that very few would dare to, especially in the communally polarised era that we live in. Your refined taste in poetry and Arts in general must have been preparing you for making this classic that has everything going right for it. It's not merely the poetic way things are said; what's more important is that aap 'kah kya rahe hain'. When Ashutosh Rana tells Taapsee in the end, "Aaj phir Nyaay ki Dharm par Jeet Hui" it's a euphoric moment for the audience. That's the way it should be. Justice over 'public sentiments' that has gone rogue in the last few years.
I would really like to know the process when you must have briefed Rishi Kapoor to deliver that iconic scene on 'Sunnat' or what must be Taapsee's mind space like when she gave a heroic performance while unleashing sheer brilliance in the court room scenes. How did you manage to extract the career best performance from Manoj Pahwa who's so convincing as a laid-back Muslim man who pays for his ignorance, lack of education and suspicions of the high-n-mighty?
Everyone is raving about Kumud Mishra's elevating verdict when he tells Murad Ali to keep an eye on the children of the family so that they don't go astray. The killer last line on elections and communal propaganda is bang on. The best part of the film for me was its balanced narrative. It's not taking sides. It highlights the shortcomings on the part of various communities and why it's important to rise above individual religious practices and to be loyal towards the country. I would like to know how did you balance the narrative in such a pitch perfect manner? What was the contribution of Anjum Rajabali in fine tuning the script? Mulk must have been a great film at the level of script and that will be a case study for film students in times to come.
Bhai, you are a strong man with exceptional courage. I am eagerly looking forward to your next offering Abhi To Party Shuru Hui Hai since you have a superb sense of humour and your cast is brilliant. I understand that you must be facing a lot of opposition for the choices that you are making. I genuinely hope that you shall continue believing in your Truth. I must admit that you've proved to be an inspirational senior. Thanks for your thoughts and for leading by example. I'd end this letter with a couplet by my father Professor Shahryar whom you admire greatly.
Laakh khursheed sar e baam agar hai to rahe. Hum koi moum nahin hain jo pighal jaayenge
Lots of Love,
Faridoon Shahryar
Also Read: "I am very angry and upset by my film's ban in Pakistan," Anubhav Sinha speaks up on Mulk
BOLLYWOOD NEWS
Catch us for latest Bollywood News, Bollywood Movies update, Box office collection, New Movies Release & upcoming movies info only on Bollywood Hungama.