Filmmaker Vidhu Vinod Chopra's illustrious journey is very well known and that he's on the wish list of every major actor and actress. However, not many are aware that he has also charmed his way into the hearts of many Hollywood and world cinema personalities, some of whom are legends. The producer-director reveals about it in the book 'Unscripted', written by Abhijat Joshi.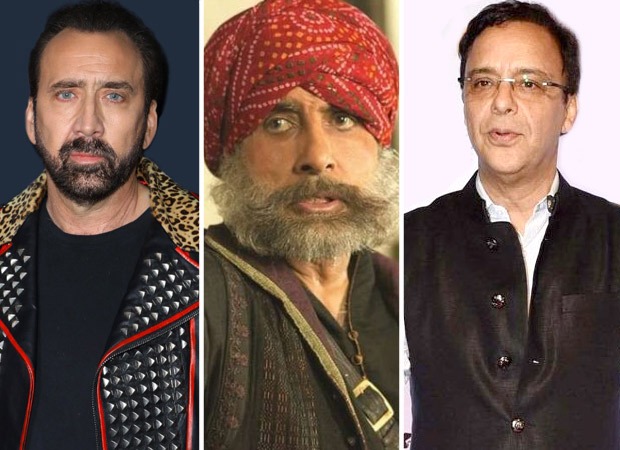 "Nicolas Cage saw Eklavya many times and said it made him CRY every time" – Vidhu Vinod Chopra
EXPERIENCE AT IFFI
The first encounter that Vidhu Vinod Chopra had with an international celeb was none other than legendary Japanese filmmaker Akira Kurusowa. This happened in the year 1977 when Vidhu, as a student of FTII (Film and Television Institute of India) had attended the International Film Festival of India. Vidhu was so overwhelmed that he sat at the feet of the Seven Samurai (1954) director and asked him his process of writing the script. To which Kurusowa replied, "Fade in. Write, write, write! Fade out!"
At the same venue, he met prolific Hollywood actor-director Elia Kazan. Vidhu was then very slim and Elia told him that he should become tough like him if he wants to direct films. Vidhu Vinod Chopra said that he still follows his advice and that even today, he exercises six times a day.
THE OSCAR EXPERIENCE
In 1979, Vidhu Vinod Chopra attended the 51st Academy Awards as his film, An Encounter With Faces, was nominated for the Best Short Documentary. Vidhu got a chance to sit next to the popular Hollywood actress Jane Fonda. Before the ceremony began, the guests were told not to move from the seats as they were on camera. But Jane Fonda kept getting up and Vidhu, unaware of who she was, reminded her not to do so. She realized her mistake and apologized to him. It's only when she won the Oscar for Best Actress for Coming Home (1978) and she stood up to get the award that he realized! An embarrassed, Vidhu then apologized to her. She just smiled and told him that what he did was correct.
At the post-ceremony dinner, Vidhu Vinod Chopra saw The Godfather (1972) director Francis Ford Coppola. He was eager to meet him but lacked the courage. The producer of Films Division, K K Kapil, who was drunk, realized Vidhu's predicament and he took the initiative of introducing the two. Francis, however, was very sweet to him and told that now he should now stay in Hollywood and make good films. He then even invited him to visit his Zoetrope Studio in San Francisco. Vidhu jumped at the opportunity and was impressed to see the expansive studio. Coppola's team even asked him if he'd like to work with them. But Vidhu had just got married to Renu Saluja and hence returned to India.
Once back, in 1982, Vidhu wrote a screenplay called Sasha: The Lost Prince and sent it to Francis Ford Coppola, hoping that they'll back the venture. However, they replied saying they liked the script and that they'll keep it in the 'backburner'! The letter was signed by Fred Roos and nearly 30 years later, he worked as an executive producer of Vidhu's Hollywood film, Broken Horses (2015).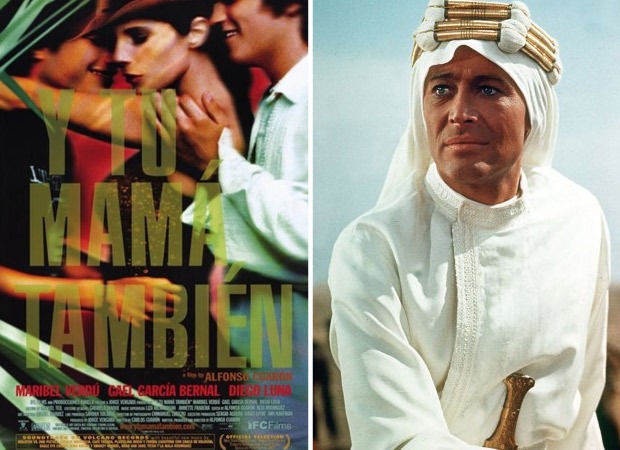 ALFONSO CUARÓN: A GOOD MAN
Alfonso Cuarón wowed the world with films like Gravity (2013) and Roma (2018). But there was a time when Vidhu had offered to finance his acclaimed film Y tu mamá también (2001). Somewhere in the year 2001, Alfonso Cuarón was in India and he met Vidhu Vinod Chopra. Both had struck a friendship when they were on the jury at Prague International Film Festival. In India, Vidhu took him to the set of Devdas (2002), directed by his erstwhile assistant Sanjay Leela Bhansali. This is when he was in the process of finding finance for Y tu mamá también. Vidhu asked him that he can shoot the film in Goa and that everyone would assume its Mexico, the setting of the film. He then assured that he'll get him the equipment and finance for the film. Alfonso finally got the budget to make the film in Mexico and he was touched by Vidhu's gesture.
After Y tu mamá también, Alfonso directed Harry Potter And The Prisoner Of Azkaban (2004). Vidhu and wife Anupama Chopra were incidentally in New York, at a time when the film had its premiere. Anupama asked Vidhu to request him for tickets. Vidhu was hesitant but he asked anyway, for a single ticket. Alfonso however told him he'll give tickets for his whole family! Moreover, he seated Vidhu along with the actors of the film. Post the screening, he even called Vidhu for dinner. Vidhu calls him a 'good man' as he values friendships.
WHEN PETER O'TOOLE MADE VIDHU VINOD CHOPRA CRY
The Lawrence Of Arabia (1962) is one of all the time favourite films of Vidhu Vinod Chopra. He considers Peter O'Toole, who acted in the film, as a 'cinema God'. As luck would have it, Vidhu bumped into him in 2005 or 2006 at the airport when he was returning to Mumbai from Rajasthan after doing recce for Eklavya (2007). Vidhu told Peter how much he loved the film and told him that during the flight, he'll get you two large glasses of lemonade. This was from a dialogue in The Lawrence Of Arabia. Peter O'Toole was taken aback that someone remembers dialogues from a 41-year-old film!
Both the greats spoke throughout the flight. The same day, after landing, Peter O'Toole called Vidhu Vinod Chopra and asked him if they could have dinner. Vidhu was more than happy and called him to his residence. Peter developed a rapport with Vidhu's son, Agni. Peter O'Toole was a cricket instructor at MCC and he gave Vidhu's son cricket tips. Later from London, he sent a letter addressed to Agni and also a DVD of Brian Lara's batting videos.
While having dinner, Vidhu told Peter O'Toole that he didn't have a rich upbringing and that as a child; it was his dream of getting enrolled at the Royal Academy Of Dramatic Art (RADA), London. When Vidhu visited London some time later, he met Peter who took him out for dinner. After the meal, he pretended to take him for a walk but instead took him inside RADA. Vidhu was overwhelmed and he claimed that 'he wept like a baby'.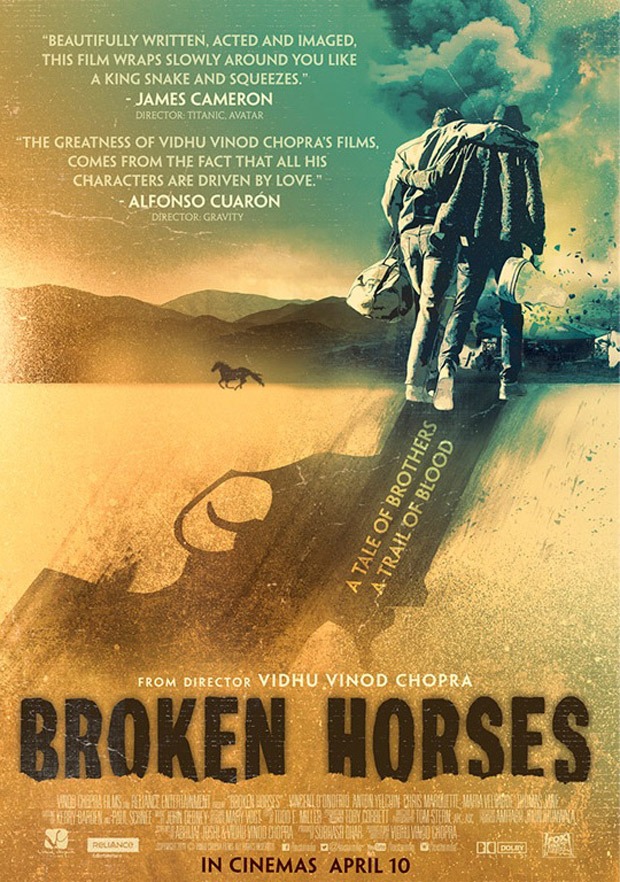 HOW EKLAVYA LED TO BROKEN HORSES
Vidhu Vinod Chopra's Eklavya (2007) might not have done well here but it got noticed in the West. Jeff Berg, chairman and CEO of ICM, a talent agency, mailed Vidhu. He told him that he represents famous Italian director Bernardo Bertolucci and famed Hollywood filmmaker Roman Polanski and that he wants to represent him. Vidhu then reveals that Hollywood actor Nicolas
Cage has seen Eklavya many times. He says that it made him cry every time. Vidhu had asked him jokingly as to what he was smoking while watching the film! Then on a serious note, Vidhu agrees that it was Eklavya that served as his calling card and helped him make Broken Horses.
Eklavya received mixed reviews in India but that was not the case in the West. Los Angeles Time critic called Eklavya 'a lost work of David Lean's'! Incidentally, David Lean was the director of The Lawrence Of Arabia! Similarly, Broken Horses didn't set the box office on fire but managed to impress Hollywood and world cinema legends. Acclaimed German filmmaker Werner Herzog said that he loved the film a lot. He's generally reserved and soft-spoken but he enjoyed the film so much that he hugged Vidhu and said that they both are like brothers!
Meanwhile, Titanic (1997) and Avatar (2009) director James Cameron had heard the script of Broken Horses and had liked it. When the film's final cut was almost ready, he asked to see it. The screening took place in the private theatre where James decided to sit in the front row with Vidhu sitting in the last row. After the film ended, James Cameron got up and started clapping. He clapped all the way till he reached Vidhu and praised him for setting a film in a culture which was alien to him and yet making it convincing.
Vidhu Vinod Chopra says that this gesture of James Cameron made him realize how important it is to encourage young filmmakers. James also gave a quote to be used in Broken Horses' publicity material.
Also Read: 14 Years Of Eklavya: When an angry Vidhu Vinod Chopra lost his cool and almost REPLACED Amitabh Bachchan with Sanjay Dutt
BOLLYWOOD NEWS - LIVE UPDATES
Catch us for latest Bollywood News, New Bollywood Movies update, Box office collection, New Movies Release , Bollywood News Hindi, Entertainment News, Bollywood Live News Today & upcoming movies 2022 and stay updated with latest hindi movies only on Bollywood Hungama.