Since the start of the pandemic, we came up with multiple articles wherein we asked trade experts how much the digital films would have earned at the box office had there been no lockdown and had these films been released in cinemas. After a tremendous response to each of our stories, we are now back with a similar exercise.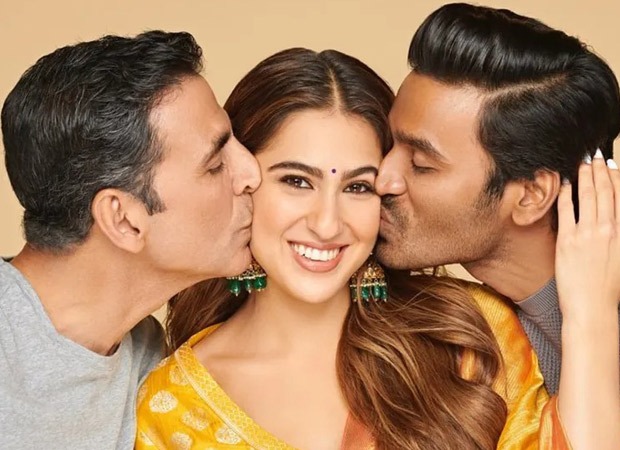 How much would have Atrangi Re earned at the box office? Trade gives its verdict
NOTE – The box office data presented is for India box office only
This time, we speak about Atrangi Re. It tells the story of a firebrand Bihar girl and an aspiring doctor from the South who are forced to get married by the girl's parents. While the boy falls for the girl, he realizes he has competition as the girl is crazily in love with a mysterious magician.
Directed by Aanand L Rai, the film starred Dhanush, Sara Ali Khan and had a dynamic appearance by Akshay Kumar. This A R Rahman musical's shoot began before the pandemic. The film's last leg was completed after the first lockdown was lifted. In early 2021, it was announced that Atrangi Re would release in cinemas on August 6, 2021. Sadly, the second lockdown caused havoc in the release schedule for Bollywood. With no other option, the makers decided to release the film on Disney+ Hotstar on December 24, 2021.
Probable Theatrical Box Office Lifetime: Rs. 45 to 50 crores
If Atrangi Re had been released in cinemas, it would have had a decent start thanks to the casting, the super-hit song 'Chaka Chak' and the feel-good vibe of the film. However, the film would have suffered to some extent as the word of mouth was not entirely positive. Also, since Akshay Kumar had a limited screen time and the content lacked mainstream appeal, the film would have majorly worked in the bigger cities only.
Trade Verdict:
Trade analyst Taran Adarsh said, "Factors like Akshay Kumar's star power, Dhanush's fantastic performance, Sara Ali Khan's effortless natural act, A R Rahman's music etc would have helped Atrangi Re consolidate its position at the box office. This film is actually a family entertainer with good doses of humour, emotions and of course, star power. Aanand L Rai handled certain moments very well. Of course, you'll have apprehensions about certain portions of the film. Despite these hiccups in the screenplay, this film would have appealed to its target audience, that is, the families."
Girish Johar, producer and film business analyst, agreed, "Akshay Kumar has a huge market. Sara Ali Khan is also popular and so is Dhanush down South. Meanwhile, Aanand L Rai's films have worked well in the North. So the equity of everyone is quite good." He added, "The word of mouth was positive. The promotions were clearly OTT-based but the film was clearly looking like an urban film."
Trade analyst Atul Mohan, meanwhile, said, "The female audiences had liked the film and the film overall was colourful and vibrant. However, the screenplay had many drawbacks. For example, the girl begins to reside in the hostel and no one has any problem. The dean is absent."
When asked how much it would have collected in cinemas, Girish Johar replied, "Under normal circumstances, I believe it should have crossed Rs. 75 crores."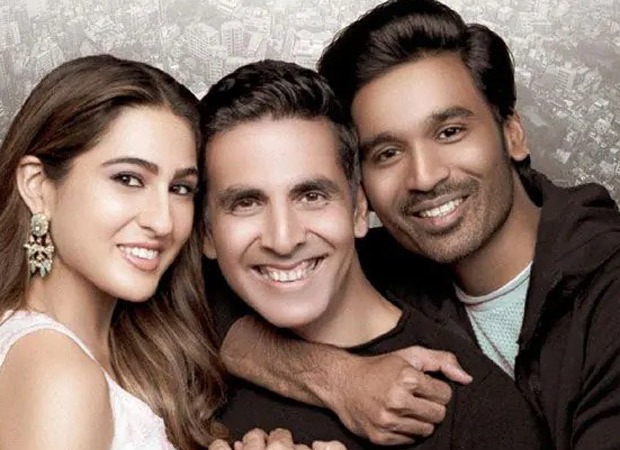 Taran Adarsh felt that Atrangi Re would have collected more than Bellbottom, Akshay Kumar's first release in 2021, which collected Rs. 30.63 crores. He said, "It would have done more than Bellbottom, because, when Bellbottom released, Maharashtra was still shut."
Atul Mohan, however, had a contrary point of view, "Atrangi Re's lifetime would have been in the same range as Bellbottom. It was an action and patriotic film and that always proves advantageous in smaller centers. Also, that was an out and out Akshay Kumar film while Atrangi Re was not. Therefore, Atrangi Re would have collected around Rs. 25 crores. That's what most films have collected in recent times barring Sooryavanshi, '83 and Pushpa."
If Atrangi Re could have been a big success at the box office, is it fair to say that the makers should have waited and released the love saga in cinemas? Taran Adarsh explained, "Atrangi Re went straight to OTT at a time when things were still bleak and there was a question mark on when cinemas would reopen. Moreover, when you sign a contract with an OTT platform, they don't go back. Once you commit in writing that you'll deliver the film directly on digital, you have to do so. There's no other option, irrespective of cinemas opening or not."
He continued, "You are assured a certain amount and perhaps you even recover your investment by releasing your film on digital. At the same time, you lose out on a significant chunk of revenue from India and overseas theatrical. And it's not a good thing for any producer. This was a film planned as a cinematic medium only."
Girish Johar opined, "I think they made a calculated decision. Once you commit to a theatrical release, you have to see what window the film is releasing in, the Covid wave and also, the further investments you have to make for P&A. All these three have cost implications. If you get a good deal that takes care of these three factors, then obviously a filmmaker would resort to a release on OTT. It also seemed like an OTT friendly film."
Atul Mohan in agreement said, "As a producer, you might feel confident about the product but when you see the final cut, you might get second thoughts. Filmmaking is a business at the end of the day. Of course, the filmmakers make their films passionately but business comes first in today's times. Disney+ Hotstar must have given them a good deal. They must have calculated that a direct digital release will save their P&A costs and the headache of distributing the film. It must have been a collective decision and Akshay Kumar must have also had a say."
At the end of the day, Atrangi Re has managed to get excellent viewership on digital and the purpose has been served. Taran Adarsh signed off by remarking, "It's a good, decent entertainer. And the fact that it continues to, I believe, attract eyeballs. This shows that the word has spread."
Also Read: Sara Ali Khan feels 'beyond Chaka Chak' as Atrangi Re clocks one month to release
BOLLYWOOD NEWS - LIVE UPDATES
Catch us for latest Bollywood News, New Bollywood Movies update, Box office collection, New Movies Release , Bollywood News Hindi, Entertainment News, Bollywood Live News Today & Upcoming Movies 2023 and stay updated with latest hindi movies only on Bollywood Hungama.