I lived in an area where I could only dream of seeing real life stars. The only stars I had the good fortune to see were Dilip Kumar when I didn't know what the importance of being Dilip Kumar was. He was shooting for Madhumati on a set built in a jungle close to my house and below the Mahakali Caves where several films were shot. The other stars I had a glimpse of were Saira Bano who I only saw in her car and ran after her car till she vanished from my sight. Shammi Kapoor, Asha Parekh, a new actor called Rajesh Khanna and Dara Singh were the other stars my eyes were lucky to see.
I believed that stars were made in some other world and couldn't be made in the jungle where I was living. And I was lucky to have a neighbour called Z.D. Lari who was an assistant of directors like Amar Kumar and Rajinder Singh Bedi and claimed to be a very great writer. He was kind to me and took me to shootings at different studios. The first shooting he took me to was for a film called Mere Humdum Mere Dost when a song 'Chalkaaye Jaam' was being picturised on the handsome Dharmendra and Sharmila Tagore. I never realized that this would be a way of life for me and watching stars shoot would be my profession
It was when I had finished college and was working with K.A. Abbas that I was told about a sweet little girl called Madhuri who was a very good Kathak dancer and also an outstanding student at the nearby Divine Child High School for girls.
I followed her steps and reached her house in J.B Nagar also known as Bamanpuri and met her family. Her father Shankar Dixit was an engineer who had lost money heavily because of being cheated by some of his close relatives. His wife was a dancer who had now turned a house wife and there was a brother called Ajit and two sisters, Bharti and Rupa. Bharti became a doctor and so did Ajit and Rupa became an architect and they soon settled down in America.
Madhuri was the only one left behind with her parents and was studying at the Parle College and had the ambition of being a Microbiologist, but fate had other plans for her.
A writer and director called Govind Moonis who also lived in J.B Nagar saw her and asked her parents if they would be interested in seeing their daughter as an actress. They gave the idea some serious thought and finally agreed and Madhuri got her first break as an actress in Abodh. She was also signed for a small film directed by Sudarshan Rattan, Maanav Hatya which was ultimately only released on some channels which screened HOT films during late nights. She had to go through a grim struggle and I have seen her and her mother sitting on stones outside Film City and spot boys refusing to offer them water to drink, but…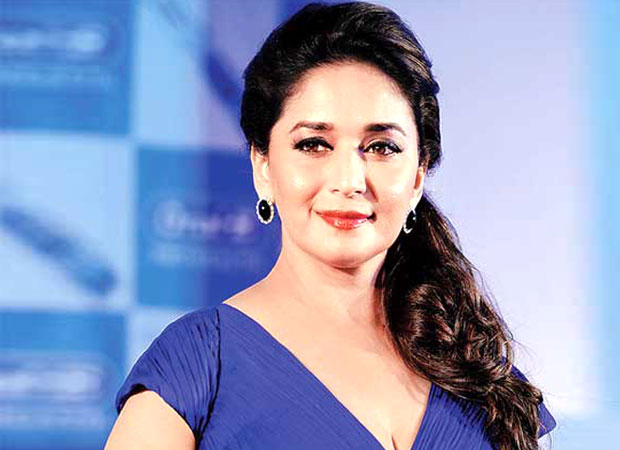 A photographer called Rakesh Shreshta found her and took her photographs which he showed Subhash Ghai who was so carried away that he issued eight pages of ads in Screen without showing her face and within the next few weeks she was the most talked about face
She did some films for Ghai but the turning point for her came with Ram Lakhan and when N. Chandra picturized the 'Ek, Do, Teen' dance on her, the first man to predict stardom for her was her own father, Shankar Dixit and then there was no stopping her till she was ranked among the 'Ek, Do, Teen' of actresses.
I shared a very fond association with Madhuri and her family and was the first to give her the kind of publicity that I am still proud of because all that I said about her came true. My daughter Swati also happened to go to the same school and grew into a fan of Madhuri. The superstar and Swati grew into best friends and Madhuri made it a point to be present at Swati's tenth birthday which I cannot forget because it was a time when she was at her very peak.
If there is one man who played a very vital role in her career, it was Rakesh Nath (best known as Rikku). I was a friend for more than twenty years , but I don't know what went wrong when she said yes to a function I had organized and ditched me at the last minute and I have never spoken to her.
She is now trying her best to stage a grand comeback, but no signs of anything like that happening can be seen yet. Will Karan Johar's film Kalank play the trump card in her career now?
I don't know where Madhuri Dixit Nene will go from here, but I know that my best wishes will always go with her wherever she goes, because after all, we were gaonwale once and because she had made J.B Nagar a famous place.
Also Read: REVEALED: Madhuri Dixit turns judge for reality show Dance Deewane
BOLLYWOOD NEWS