In the most tragic news, LA Lakers' basketball superstar Kobe Bryant passed away in a tragic helicopter crash on Sunday, January 26 in Calabasas. TMZ Sports confirmed that Kobe was along with five people on the private helicopter before it went down. His 13-year-old daughter Gianna also died in the crash along with her friend and her friend's parents.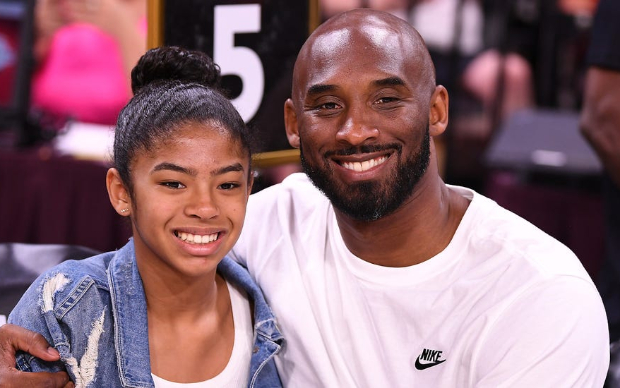 This news has left everyone in shock as Kobe Bryant was 41 years old who was survives by his wife Vanessa and four daughters. He was a five-time NBA champion during his 20 years with the Los Angeles Lakers, 18-time All-Star, two-time NBA finals Most Valuable Player (MVP), and named the NBA's MVP in 2008.
John Legend, Taylor Swift, Reese Witherspoon, Pharrell and other Hollywood celebrities paid tribute to Kobe Bryant.
My heart is in pieces hearing the news of this unimaginable tragedy. I can't fathom what the families are going through. Kobe meant so much to me and to us all. Sending my prayers, love, and endless condolences to Vanessa and the family and anyone who lost someone on that flight.

— Taylor Swift (@taylorswift13) January 26, 2020
Just devastated to hear about #KobeBryant .????An extraordinary athlete, and a genuinely kind, wonderful man. Sending love, prayers & compassion to his family. To his entire @NBA family as well.

— Reese Witherspoon (@ReeseW) January 26, 2020
When you shake hands with an ANGEL. Rest in peace my beautiful brother. May love and peace surround the families of all involved. Sooo sad. ???? @kobebryant #24 pic.twitter.com/B56VDohNnO

— Marc Anthony (@MarcAnthony) January 26, 2020
Like everyone, I'm stunned and saddened by the news about Kobe Bryant. My heart is broken for his wife and family.

— Ellen DeGeneres (@TheEllenShow) January 26, 2020
#KobeBryant you were the greatest. You made our city and the rest of the world so proud. Every basketball fan knew the magnificence of the Mamba. Love and healing to Vanessa and those little girls. God, this is just the worst ever.

— Mindy Kaling (@mindykaling) January 26, 2020
This can't be real ???????????????? there's no way!!! My heart hurts

— Khloé (@khloekardashian) January 26, 2020
Nooooooooooo God please No!

— DWade (@DwyaneWade) January 26, 2020
This news is heartbreaking. I am lost for words. Praying for Vanessa and the Bryant family at this sad and difficult time. Rest In Paradise Young Legend. Heaven has gained another angel. ???????? pic.twitter.com/kkRwtXa5Yc

— Ciara (@ciara) January 26, 2020
The world lost a giant today
Rest In Peace Kobe Bryant. Also praying for the other passengers that we lost and their families.

— Pharrell Williams (@Pharrell) January 26, 2020
I'm so sad and stunned right now. In Staples Arena, where Kobe created so many memories for all of us, preparing to pay tribute to another brilliant man we lost too soon, Nipsey Hussle. Life can be so brutal and senseless sometimes. Hold on to your loved ones. We miss you, Kobe

— John Legend (@johnlegend) January 26, 2020