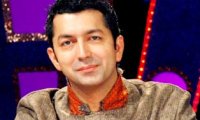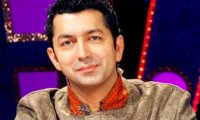 He is a self confessed lover of hard core commercial Bollywood love stories. With films like Mujhse Dosti Karoge, Hum Tum, Fanaa and Thoda Pyaar Thoda Magic to his credit, director Kunal Kohli is back with yet another love story Teri Meri Kahaani, starring Bollywood heartthrob Shahid Kapoor and 'It girl' Priyanka Chopra. Ever since the promos of Teri Meri Kahaani were out, people can't stop gushing about the crackling chemistry between its lead pair.


Director Kunal Kohli, who is in the midst of the blitzkrieg promotions of his film, removed time from his busy schedule for a candid chat with Bollywood Hungama's Divya Rajani. He spoke about his forthcoming film Teri Meri Kahaani, working with Bollywood's biggest stars, his fascination for Bollywood love stories and shayari, and more.


You have a penchant for making love stories and we have seen it in your previous works like Mujhse Dosti Karoge, Hum Tum and Fanaa.

I am a die hard romantic. I am a huge fan of Yashji, Raj Kapoor and their cinema. I love 'love stories'. You know the time when a hero holds a heroine's hand, she turns around and blushes, she looks down, the wind blows her hair and the background music plays, and you get this warm feeling in your heart. I love that feeling. I am a complete sucker for hard core Hindi commercial love stories and I want to make as many as I can.


Where did you get the idea for Teri Meri Kahaani?

I am always looking for different ideas for love stories because I believe that there are so many different ways of telling a love story. I was very fascinated with the idea of soul mates so I thought that it is an interesting concept and we must do a film on soul mates.


How did you come up with this concept of three stories in one film?

Because you can't have soul mates in just one life time. How do you prove that they met in different eras and different life times? Having said that, Teri Meri Kahaani is not based on reincarnation, there is no tragic death, nobody sees a mandir or mahal that they recollect, or any of that old stuff. It is not old wine in a new bottle, it is new wine in a new bottle. It is a fresh story about soul mates said in a very entertaining light hearted way. What I want to achieve is a smile on my audiences face as they are watching the film.


How did you go about the film's casting?

I was discussing another film with Shahid and he said, 'You know I really want to work with you. Do you have any other ideas?' and I told him this idea. This was just an idea and not even a full script. Shahid really liked the idea and said 'Ok, I love this idea. Let's do this film together. So why don't you write this script and come back to me.' and I told him that if you like this idea then sign on the dotted line, take an advance cheque and then I will give you the script. He agreed and I went and finished the story. I was also in discussions with Priyanka for another film which actually didn't get made. I was very keen to work with Priyanka. I have been fortunate and spoilt that I have always worked with the best actors and actresses of our times, whether it is Rani Mukerji in Mujhse Dosti Karoge, Hum Tum and Thoda Pyar Thoda Magic, Kareena Kapoor in Mujhse Dosti Karoge and Kajol in Fanaa. Right now the best actress is definitely Priyanka Chopra so I have been fortunate that I got her in my film.


How were Shahid and Priyanka to work with?

We were all very comfortable working with each other. We were a very young unit, all the AD's, Shahid, Priyanka and me. Me being the youngest! (laughs) We had a very good time working on this film. I like to have a very warm happy environment while I am working. It is very important as it translates to the screen. So I wanted to ensure that everyone is friendly and happy and there is no problem on set. I feel having a happy and pleasant memory of making a film is one of the most important aspects of filmmaking. Shahid and Priyanka are really good actors and it has been great fun working with them.


What or who is your inspiration for the script and the characters?

There wasn't any inspiration as such. All the characters are self created. The entire story of 1960 is like a remake of that era. I like to believe that people remake films and I remade an era. When you are remaking an era you do get influenced by the people of that era like Shammi Kapoor, Dev Anand, Dilip Kumar and Raj Kapoor. We have taken a few characteristics of each of these great legends but not one particular person.


How did you decide on the look of each era?



I just decided to be very true and honest to that time period but in the 1910 story, I decided to bring in a lot of colour because every film set in that time period has always been very dull and in black and white. I always felt as to why can't we have colour in 1910? India is such a colourful country. So I have thrown in a lot of colour in that era. Other than that we have been very true to the 1960s, we recreated Mumbai which was Bombay at that time. We built trams on the streets of Bombay, and have shown Marine Drive without the flyover and removed the new wing of the Taj Mahal Hotel. 2012 was relatively easier to create in terms of the look because wherever you shoot you see 2012. 1910 and 1960 were more of a challenge to create because you are creating something new.


Which was the most difficult era to shoot?

Every scene of a film is difficult and challenging so I can't just say that this one was easy or this one was tough. Every part of filmmaking needs your attention, your focus and your time.


You also seem to have a liking for shayari. You used it extensively in Fanaa and now in this film too, Shahid as Javed recites a lot of shayari.

I love Hindi films and I love our Indian culture. I believe that shayari is a very entertaining part of our world. So I don't see any reason as to why we don't use these art forms more frequently when they can be so entertaining, whether it is a qawwali or an aashiqana qawwali or shayari. I find it surprising when people ask me that why are you using shayari? I am like why aren't more people using shayari! Shayari can be very entertaining and very easy to understand. I have simplified the shayari in my film for the layman because nobody likes being spoken down to. If I try and show off my knowledge of language and use very difficult words you will say, 'Acha bhaiya, go to hell I am not interesting in listening to you because I don't understand what you are saying'. But if I say it to you in a fun way, in a simple language and in a way that you will understand then you will listen to me.


Shahid says that you were like Javed before marriage…

(Laughs) Well he didn't know me before my marriage. I think every guy would love to be like Javed. Every guy would love to be suave and be able to recite poetry to women. I think Javed is a character every man aspires to be.


Tell us something about the soundtrack of Teri Meri Kahaani.

Today music plays a very crucial part in a film's promotion, its opening and its success. The best thing that I could have asked for and hoped for is that the response to the music is very good because music plays a very important part in the film. I am very glad the music of Teri Meri Kahaani is being appreciated because it is very important especially in a love story. A love story just cannot do well without good music. It is just not possible. It is very heartwarming when people come up to me and tell me how much they love the songs of the film. I make a big effort with lyricist Prasoon Joshi and my music directors to see to it that my music lasts for a long time. It makes me happy when even today Mujhse Dosti Karoge, Hum Tum and Fanaa song play on the radio. As a filmmaker, I strive that moments of my film and its music lives on forever.


Which is your favourite song from TMK?

I like all the songs, but my favorite song is 'Allah Jaane'. I love the poetry in the song.


The picturisation of the song 'That's All I Really Wanna Do' is very interesting. You have shown Shahid and Priyanka interact through smses, bbms, internet chats, etc.

In that song I have tried to show romance building up through smses and bbms, because that's what that chapter is about. It is about romance today. And today a lot of romance is happening through sms. Today people flirt, communicate and connect through smses and you get that feeling of being with somebody even when you are not with that person because that person is telling you everything that is happening in their life. You are constantly updating the other person with your thoughts and that is what keeps you connected to that person.


Your most special memory of shooting the film.

One embarrassing yet fun moment was when we were shooting for 'Allah Jaane' and there this was one portion which was quite a long shot and I wanted to do it in a particular way. It was a very romantic shot towards the end of the song and I told Shahid how I wanted it. But PC insisted that I do it and show it to Shahid. So I said challo lets be sporting so I did the entire shot with PC which was quite fun but very embarrassing. We have retained the shot in the making of 'Allah Jaane'.




You'll have been on a crazy promotion spree for TMK. How has the experience been?

The response has been really overwhelming and humbling. When you travel for film promotions you do get a lot of crowd because people want to come and see your actors but when they come and they know your songs and dialogues, that feels really nice. Then you feel that you are on the right track. Everywhere we went they knew our dialogues that too before the film has released and that is very rare.


If you had to choose a prospective groom for your daughter Radha, whom would you choose from Javed, Govind and Krish?

That is a tall order. Between Javed, Govind and Krish, I would say a little bit of each.


But if you had to choose any one…

Since her name is Radha, I would choose Krish.


Have you started working on anything after TMK?

No. Right now I am just working to ensure that Teri Meri Kahaani does well and I am hoping and praying that it does well.
Watch the video: "I'm Obsessed With Love Stories...": Kunal Kohli