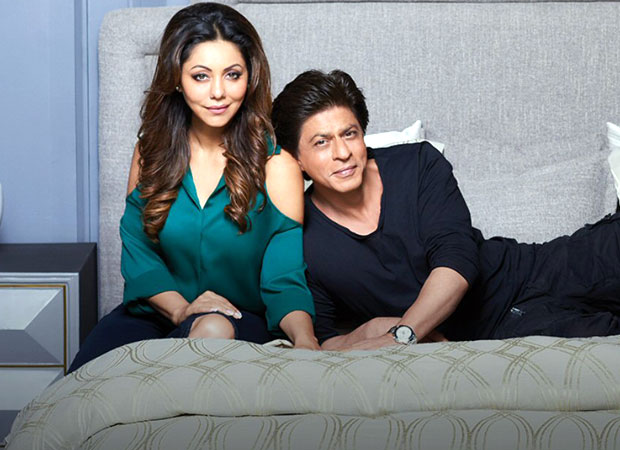 It's been almost 26 years since superstar Shah Rukh Khan married Gauri Khan, on October 26, 1991. Yet, they still remain one of the loveliest couples of Bollywood. The love that they both have for each other is visible and it's praiseworthy how it has stood the test of time. Both however knew each other since 1984 and its incredible how these childhood sweethearts ended up tying the knot and making their marriage successful despite the challenges they faced. Some interesting details on this aspect have been published by Anupama Chopra in the book 'King of Bollywood: Shah Rukh Khan and the Seductive World of Indian Cinema'.
Shah Rukh Khan, then 18, saw the 14 year old Gauri at a party but was too shy to make a move. However, she was irresistible for SRK and he managed to strike up a conversation with her and on his third meeting with her, he got her phone number. The date was October 25, 1984. Their first date lasted just five minutes, in the upscale Panchseel Club, located in Delhi's enclave of Panchsheel Park. Both sat by the pool and 'nervously sipped colas', described Anupama. These brief meetings bore fruit and both fell in love with each other.
It would have been awkward for Shah Rukh Khan to call Gauri in her home. So he would make other girls ask for her. They would address themselves as 'Shaheen', which Gauri would recognize as code for SRK! Both would meet at parties and occasionally, they would wander at the sprawling Jawaharlal Nehru University campus. Shah Rukh would make history notes for Gauri and also teach her how to drive. They would hug for few moments and then go back to their respective homes.
But soon, cracks developed in this cute love story. SRK became possessive who would order Gauri not to wear white shirts, as they might be transparent, or leave her hair untied, as they might be too striking. Swimsuits were a big no-no. If the superstar ever saw her speaking to another boy, he would fly into a rage. A fed up Gauri decided to avoid Shah Rukh and refusing to come to the phone when 'Shaheen' called. She had instructed her friends not to tell Shah Rukh Khan about her whereabouts. Left with no option, Shah Rukh Khan called Gauri's house, changed his voice to sound like a girl, and asked for Gauri. He was informed that she was in Mumbai.
In a rare instance of real imitating reel, Shah Rukh Khan, like a typical Hindi film hero who is not cowed down by logic, reached Mumbai to find Gauri! He had no idea where she was staying. His only hint was that she is likely to be around a beach as she loves swimming. He realized that chances of finding her were slim but still, he went out. The superstar arrived in Mumbai with two friends and with Rs. 10,000. Few days were comfortable as he stayed at a friend's apartment in South Mumbai's Cuffe Parade area. But the friend's parents returned from vacation and SRK and his friends had no option but to sleep on the streets or at Mumbai Central railway station. The money soon got over and Shah Rukh had to sell his Pentax camera for Rs. 4,000. But even that was not going to last long. On the eighth day, they decided to go back to Delhi. But a few hours before the train, Shah Rukh was not still willing to give up. He decided to explore one final stretch of beach. And believe it or not, he found Gauri at the Gorai beach!
Unfortunately, Gauri wasn't convinced. They met in Delhi later and she said that she needed space and hence they should take a break. A heartbroken SRK decided to immerse himself in theatre. Four months later, Gauri sent Shah Rukh Khan a letter and said that she missed him. She came to see him and they realized that they love each other a lot and that they should marry.
But now the bigger challenge was to convince Gauri's parents about this Hindu-Muslim union. The couple began their 'mission' by softening up the least aggressive member of Gauri's family, Neeru aunty. He tried to impress her by showing her his awards and certificates and even said that he's ready to turn Hindu. He said, "I will become a Hindu and change my name to Jitendra Kumar Tully. But how will I get uncircumcised?" Despite these jokes, Neeru liked Shah Rukh and revealed to her husband Tejinder about SRK-Gauri love affair. Tejinder suggested that Shah Rukh come to their house party.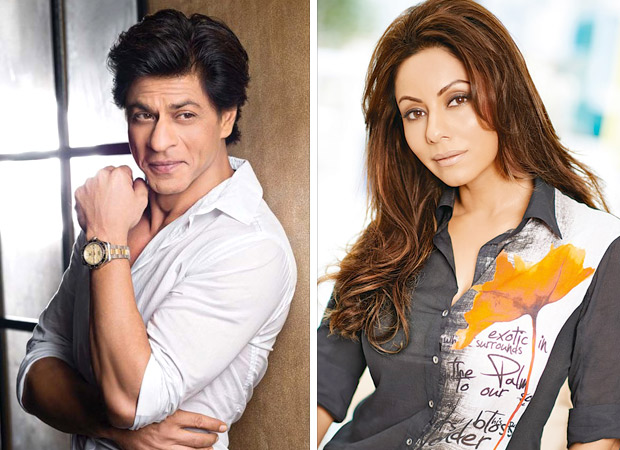 At the bash, many guests recognized him as the guy in the serial 'Fauji'. Gauri's father, Ramesh, asked him his name. At first, he hesitated but then blurted out. On hearing his Muslim identity, Ramesh asked him to leave immediately. Gauri's mother Savita too was aghast. Her older brother Vikrant even threatened Shah Rukh Khan with a gun but Anupama wrote that Vikrant's posturing didn't scare him. Tejinder meanwhile tried to convince Ramesh and Savita. The parents also realized that Gauri is adamant and hence they relented.
On October 25, 1991, the wedding took place in which SRK wore suits borrowed from Raju Ban Gaya Gentleman's costume department. They married in court followed by a traditional Hindu wedding. "He (SRK) danced at his wedding, longer and harder than anyone else," revealed Anupama.
The next year, on June 25, 1992, SRK's debut film Deewana released. The entire Chibba family descended to Sapna theatre in Delhi to watch the film. SRK comes in the film in the second half but the moment he made an entry with the song 'Koi na koi chahiye, pyaar karne waale', audiences went crazy whistling and clapping. Gauri's father Ramesh knew very less about films but when he saw how audiences reacted to SRK, he realized that the film is a hit and that his son-in-law was here to stay.
The 90s was a time when it was believed that marriage would affect the box office stature of an actor. Females might not be as enamoured by heroes who are already married is what the belief was. SRK however didn't care about this diktat and proudly flaunted Gauri. Reports suggest that he was told by producer F C Mehra to postpone his wedding until their film Chamatkar released. SRK suggested that he would quit the film instead. Anupama mentioned a 1992 Stardust article in which he said, "My wife comes first. And I can tell you this much that if ever I am asked to make a choice between my career and Gauri, I'll leave films…I mean I would go insane but for her. She's the only thing I have…I love her body. I am hooked to her."
BOLLYWOOD NEWS
Catch us for latest Bollywood News, New Bollywood Movies update, Box office collection, New Movies Release , Bollywood News Hindi, Entertainment News, Bollywood News Today & upcoming movies 2020 and stay updated with latest hindi movies only on Bollywood Hungama.