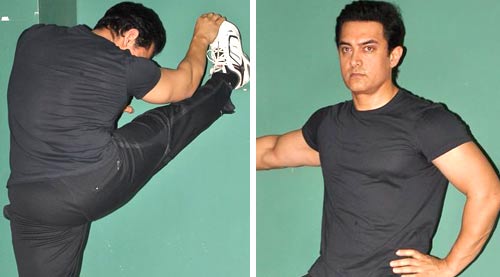 Welcome to yet another Monday morning, getting back to the grind can be a task, hence we have the best way to jump start the week with
the world famous Guess Who on Bollywood Hungama.


This week we feature an actor who may just be the most reclusive actor in Bollywood, with just about a film a year this marketing mega mind know not just how
to act but to even position and sell his films.


While on the personal front this actor recently celebrated a welcome bundle of joy into his 'Khan' dan, he is busy with varied films on the anvil. So if you
think you know who we are talking about then go ahead and give this week's Guess Who a shot and post in your answers below.


To find out last week's answer click here