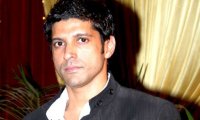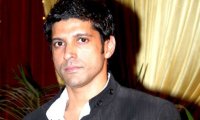 Farhan Akhtar was quiet taken aback last week while conducting an interview with an international news channel. Like all international networks they were travelling with a specific list of people to meet and Farhan Akhtar was on top of their list as they all had seen Zindagi Na Milegi Dobara.


When Farhan Akhtar agreed to do the interview, he had no clue what was in store for him. Since the international network didn't know the language, they had interpreter anchor with them to conduct the interview.


Throughout the interview, they kept referring to him as Raj Kapoor. Farhan was extremely embarrassed and confused about this. First he thought they were mistaking him for another actor or that he was someone else. He didn't know how to react at all. However, when the interpreter asked him the question, there would be no reference of Raj Kapoor. He just couldn't understand what the confusion was and since the camera was rolling he didn't want to disturb the flow. Finally, as soon as the interview got over, he asked the interpreter to explain.


They explained that they felt he was the only star in India who was as popular as a director as an actor. This phenomenon was getting repeated after almost after 45 years, after Raj Kapoor era. They were constantly referring to the fact this was a regular concern with the veteran director and star. Most people didn't know who was bigger 'the actor' Raj Kapoor or 'the director' Raj Kapoor. They were constantly drawing references to this aspect and asking the questions. With Zindagi Na Milegi Dobara release and Don 2 releasing, they were wondering who was bigger of the two, Farhan - the actor or Farhan - the director.


This was such an overwhelming experience that he didn't know how to react at all.