Last week, Bollywood Hungama was one of the first ones to report that the biopic Swantantrya Veer Savarkar is facing legal hurdles. The film's actor-director Randeep Hooda claimed that his banner Randeep Hooda Films is the sole owner of all the intellectual property rights to the film. The film's producers Anand Pandit and Sandeep Singh refuted these claims and alleged that Randeep Hooda took away the film's footage without permission.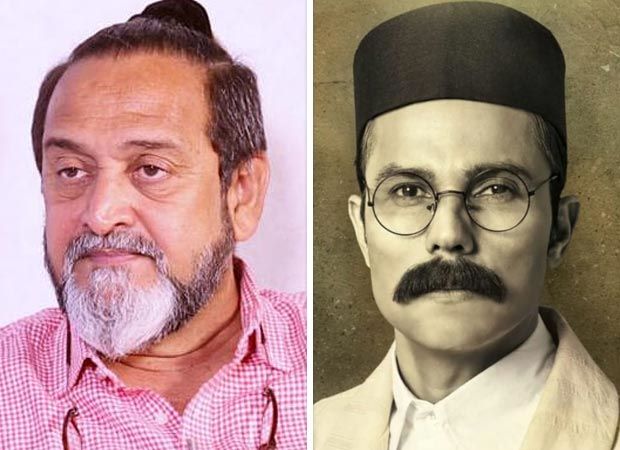 EXPLOSIVE: Mahesh Manjrekar reveals that he left Swantantrya Veer Savarkar due to Randeep Hooda's interference: "He wanted to incorporate a scene of Bhagat Singh with Savarkar. I was APPALLED. Where did this happen?"
Bollywood Hungama then exclusively spoke to director Mahesh Manjrekar, who was initially signed on to direct Swantantrya Veer Savarkar. In September 2022, the veteran filmmaker exited the film and was replaced by Randeep Hooda. Mahesh Manjrekar shared his version with us and stated that he had to leave the film due to Randeep Hooda's interference.
To make his point, he drew parallels with a parallel bedtime story, "Once upon a time, there was a storm in the desert. The Arab chief felt bad for the camel since the sand was entering his eyes, making him uncomfortable. So, he allowed the camel's head into the tent. Slowly, the camel entered the tent and threw the Arab chief out."
He opined, "The only thing which hurt me was that it seemed as if Randeep had planned to slowly ease me out of the film. He became the camel in the story."
Mahesh Manjrekar then said, "I have lived with the story for more than five years. It was I who approached producers Sandeep Singh and Anand Pandit with the subject. They agreed to work on the project. We then discussed who should play the lead. Randeep's name came up. We did a look test with him. I realized that he fit the bill. Hence, we signed him. I don't write dialogues. My screenplay was there, and Sandeep suggested that we get a writer on board."
Mahesh Manjrekar continued, "Utkarsh Naithani was signed. He was sincere. I told him, 'I don't want to take writer's credit since you are also going to contribute. You can take it'. But the whole screenplay was mine. I don't know what they have done later on after I left. But the beginning, the end and the interval are all mine."
Mahesh Manjrekar then said, "I met Randeep and I saw that he's quite sincere and was involved with the subject. We had a couple of meetings. He read several books related to the freedom struggle, World Wars etc. I found it quite interesting. The first draft was read out to him. He had a few issues and that was okay. Then even during the second draft, he had (some objections). I told him, 'If this is what's going to happen, there will be a problem in the film'. He assured me that once the script is locked, he won't question anything."
He added, "I don't like any interference because I want to be responsible for the success and failure as well. Tomorrow, I don't want to blame someone and complain 'I listened to him and hence, I failed'."
Mahesh Manjrekar revealed, "Randeep continued to have problems. This is when he and I headed to Aamby Valley (near Lonavala, Maharashtra). We sat there and discussed (extensively). I was very happy that the script was finally locked. However, again, a few issues cropped up. He wanted to incorporate Hitler, the King of England, the Prime Minister of England, etc. He wanted to incorporate Lokmanya Tilak's 'Swaraj is my birthright and I'll get it' episode. I wondered how all this matters to Savarkar's biopic. I reasoned that we were doing a biopic on Savarkar. When Richard Attenborough made Gandhi (1982), the film focused on Mr Gandhi. I didn't even see Mr Gandhi's son in the film. I tried to convince him that incorporating these figures is unnecessary. But he remained adamant. Because he had read too many things; his reading now became a liability."
Mahesh Manjrekar exulted that he had issues that factually incorrect stuff was being forced into the narrative, "He wanted to incorporate a scene of Bhagat Singh with Savarkar. I was appalled. Where did this happen? He also wanted to incorporate prisoners from the 1857 mutiny in Andaman Jail. I asked, 'How can we show that?'. He insisted that we can and that they must have been 90 years old (when Savarkar was imprisoned in the same jail)."
The teaser of Swantantrya Veer Savarkar was slammed especially for the dialogue, "Gandhiji bure nahin the. Lekin agar woh apni ahimsawaadi soch par ade nahin rehte, toh Bharat 35 saal pehle hi azaad ho jaata". Many objected to it since Mahatma Gandhi returned to India only in 1915; 35 years before our independence, that is, in 1912, the Father of the Nation was in South Africa.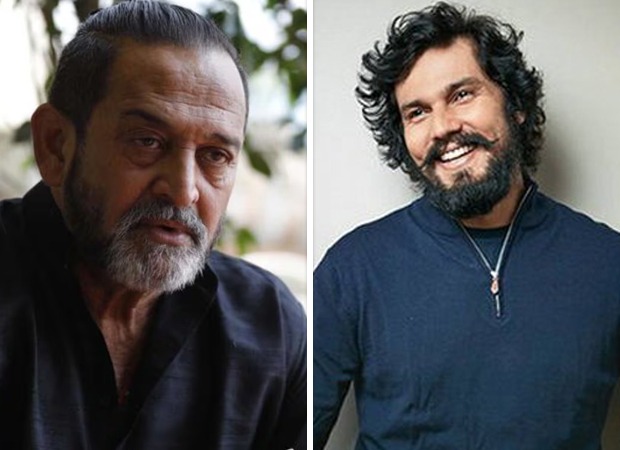 When quizzed Mahesh Manjrekar about it, he replied, "That's not my dialogue at all. There are so many things that I didn't want in the film."
Mahesh Manjrekar also narrated, "Randeep got too involved. Every time I used to go and meet him, he used to be dressed as Savarkar. I didn't want to communicate with Savarkar. I wanted to make a film on Savarkar. This left me no room to reason out with him."
Mahesh Manjrekar also had reservations with the way Randeep Hooda shared the writing credits with Utkarsh Naithani, "One day Randeep told me that he has written the dialogues. Even the writer didn't say anything. He succumbed to Randeep and allowed him to take credit."
He continued, "He then started telling him that I can shoot in a particular way and then put the dissolve transition. I was like, 'Now he's telling me how to make films'. I made it clear that I am going to direct my way. I also realized that he's not letting me work. I met the producers. They have been nice to me. I told them 'This film won't be made if we both are a part of it. So, it's either me or him in the film'. Maybe now they are realizing that they made a wrong decision."
He sighed, "It was my story. I wanted to make the film my way. That is why I got the producers on board. I am not questioning Randeep's sincerity. But there's a difference between sincerity and obsession."
Mahesh Manjrekar confessed that he had an offer from another producer to make a film on the freedom fighter. He said, "Swantantrya Veer Savarkar got stuck and delayed. I had a producer who asked me to make a film on Savarkar. There's no copyright issue. I could have made it and even finished it by now. However, I was not ready to play dirty. Someone has played dirty with me. Let me not do the same. Also, the man Savarkar has faced too many controversies in his life to add one more."
Mahesh Manjrekar then raised objections to Randeep Hooda claiming 'I have been to death and back for this film'. He thundered, "Who told you to lose so much weight? Tomorrow, if he has to play a dead man, will he be dead? What rubbish is this! It's okay if you lose weight. That's your preparation. But don't claim that he could have died. Nobody forced you to do it."
He remarked, "I gave 100 out of 100 to Randeep's sincerity. But his obsession killed the film for me. For all you know, he might have made a brilliant film."
He continued, "I pray that he has made a good film as Savarkar deserves a good film. We, Indians, are very bad history students. We have been fed what people tell us. As a young boy, we had our fascination with Savarkar, especially about how he jumped from the sea. As we grew, we were told that he apologized to the British. Most of us didn't try to find out why he did so. I realized that there should be a clarification on this aspect. Nobody can deny his contribution to the freedom struggle and the amount of suffering he went through. I concluded that let us put out his story as it was and let people draw their own conclusions. In my script, there was a scene where he says that he wants to apologize. And then we depict why he made that decision."
Swantantrya Veer Savarkar is not the first film about the freedom fighter. A film, Veer Savarkar, was made way back in 2001, starring Shailendra Gaur and directed by Ved Rahi. When asked if he would like to perhaps attempt a film on him maybe after 10 years, Mahesh Manjrekar retorted, "No. 10 years later, I might be retired or dead."
Also Read: Mahesh Manjrekar reveals that he is the kind of father who would accept his kids homosexuality; says, "If my son tells me he is in a gay relationship, I will accept it"
BOLLYWOOD NEWS - LIVE UPDATES
Catch us for latest Bollywood News, New Bollywood Movies update, Box office collection, New Movies Release , Bollywood News Hindi, Entertainment News, Bollywood Live News Today & Upcoming Movies 2023 and stay updated with latest hindi movies only on Bollywood Hungama.