Vidhu Vinod Chopra was ecstatic as he talked exclusively with Bollywood Hungama about the success of his acclaimed film 12th Fail and a lot more.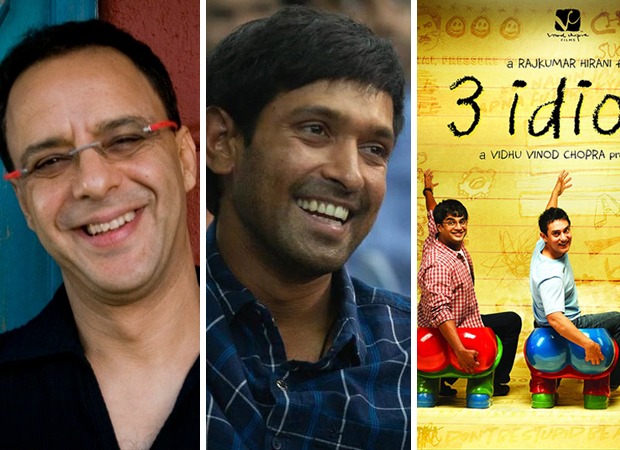 EXCLUSIVE: Vidhu Vinod Chopra talks about 12th Fail's success: "What sense does it make to put a Vikrant Massey film in the cinema halls? Hence, there must be a celebration"; also says "I'll direct the sequel to 3 Idiots"
What kind of feedback have you got for 12th Fail?
I am not much of a feedback guy. Nevertheless, I have received an abundance of love for 12th Fail. It is very heartwarming and makes you feel hopeful. My mother-in-law sent me a message from somebody who remarked that the romance in the film was very beautiful. I don't see too many Hindi films, but I do look at the romance being depicted on television. That is so strange to me! Hence, I was very touched that this man found the romance very real.
I hope and pray that this kind of response encourages other filmmakers to do what they believe in doing.
Do you go to cinema halls to check the audience reaction?
No, I don't and there's a story to that. When I released Parinda (1989), I went to visit Alankar with Sanjay Leela Bhansali who was then my assistant. We met some patrons who came out of the show. We asked them, 'Kaisi film hai? Humein ticket kharidni hai'. The first reaction we got was 'Bekaar film hai'. He looked at the other guy and asked him 'Tu bola tha Jackie Shroff ki qawwali hai film mein. Kidhar hai qawwali?'! Everybody else who came out called the film rubbish. Sanjay Leela Bhansali got emotional and said 'This country doesn't deserve a filmmaker like you. You should leave'.
Since then, I decided that I didn't want to hear what they were saying. I'll make the films I want to make. If they like it, I'll be very grateful, but I am not going to subject myself to checking audience reaction in cinema halls. Abhijat Joshi and Raju (Rajkumar Hirani) have the habit, but I don't go. I believe that if people like the film, it'll come to me. If they don't like it, it'll still come to me. There's no reason for me to go to people and ask them. Also, the Parinda experience taught me that if you start listening to what people want, then you'll deliver the same s**t that everyone is delivering. And if you want to do something that you believe in, you have to stand out of the crowd, follow your heart and hope like hell that they like it. Steve Jobs said, 'People don't know what they want until you show it to them'. That's what happened with 12th Fail.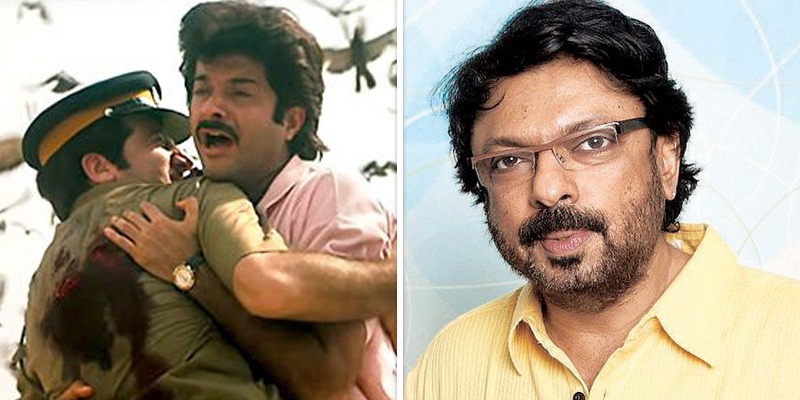 What's sad is that a section of media and industry started celebrating and respecting 12th Fail only after it passed the Monday test at the box office. Your thoughts?
Let them celebrate as much as they want. I'll join in their celebration. It's the celebration of all those filmmakers who were afraid to make films that they wanted to make. So, they must celebrate. You have been in the industry. You tell me – what sense does it make to put a Vikrant Massey film in the cinema halls? Hence, there must be a celebration.
The first shot of the film is in one take. There's a lot of chaos and comedy happening in this scene. What made you go for a single take?
I wanted the viewer to get an idea that this is a real story and it's been shown to you in real-time. There's no cinematic manipulation. There are no cuts, no background score and nobody going dham-dham-dham! We tend to manipulate. I am not saying I am not going to do that. But since this was a real story, the execution was likewise.
I am of course looking forward to the next instalments of Munna Bhai and 3 Idiots. But I am also writing a murder mystery. It's called Murder In Maldives. It'll have a lot of manipulation – blood, action et al. So, it's a film that demands a certain kind of treatment.
You have the habit of showing murders happening in picturesque locations. In Khamosh, a murder takes place in Pahalgam and now you'll take the idea forward in Murder In Maldives!
I never know what I'll do next. I might do 3 Idiots sequel. I am very excited about it. That I'll direct. Munna Bhai 3 I'll produce.
You once also said that you want to make a film called Baarish, about a couple in the middle of nowhere who want to kill each other
I'll not direct Baarish. I'll produce it someday.
You had shown your earlier films Broken Horses (2015) and Shikara (2020) to James Cameron. Have you shown him 12th Fail?
No, I haven't sent 12th Fail to him. Now that you have reminded me, I'll show it to him.
Speaking of James Cameron, he was amazed when he saw that you used real buses and people instead of CGI for a scene in Shikara. You have also shot 12th Fail in real, crowded locations. It must have been a nightmare…
It was a total nightmare as there were nearly 5000 people present. When you are up against a wall and do something different, then the joy of doing that is much more than any nightmare that you go through. I find it very boring to make a successful dumb film.
View this post on Instagram
It is being said that 12th Fail will be released on an OTT platform in 2024, more than 8 weeks after its release in cinemas. Why is that so?
I want people to see 12th Fail in cinemas. This is a movie that you should see with your friends and family, and with your classmates. They should see it together so that they would weep and laugh together. They should feel encouraged to fight the world together. I have depicted that togetherness in the film. I don't want people to see it all by themselves on their mobile phones, at least not yet.
What are your views on the OTT wave?
I believe that OTT has made filmmakers lazy. They now think 'Maine yeh film Rs. 10 crores mein banayi hai. Isko Rs. 20 crores mein bech dunga'. This is not ideal, in my opinion…
At one point, you had launched a cool period film called Talisman, starring Amitabh Bachchan. Why was it shelved and would you like to revive it now that such films have a huge audience?
I really want to make that film. I'll make it someday. Don't worry! It was ahead of Baahubali. If Talisman had been made then, it would have come before Baahubali. It would have been the first of its kind. But since it was a Rs. 120 crores film, those who were backing it were sceptical. I didn't find the right director for it. But it's on my cards. The script is there, and all the work has been done. Now that you remind me, that might be the next one. Who knows (laughs)!
I just enjoy life and flow with the current. 10-15 years ago, I was in Africa, and everyone was discussing their five-year plans. I was asked about my plan. I said, 'I could die. Who knows'. Everybody was concerned and were like 'What happened to you, Vinod? You didn't tell us'. I clarified, 'I didn't say I will die. I said I can'! Hence, I want to live in its moment of 12th Fail with all the students and others who are loving it.
Also Read: Vikrant Massey REACTS after receiving praises from Suriya and Jyotika for his performance in 12th Fail: "Had heard numerous tales of your…"
BOLLYWOOD NEWS - LIVE UPDATES
Catch us for latest Bollywood News, New Bollywood Movies update, Box office collection, New Movies Release , Bollywood News Hindi, Entertainment News, Bollywood Live News Today & Upcoming Movies 2023 and stay updated with latest hindi movies only on Bollywood Hungama.