The film Swantantrya Veer Savarkar has been in the news since last week after actor-director Randeep Hooda claimed that his banner Randeep Hooda Films is the sole owner of all the intellectual property rights to the film. The film's producers Anand Pandit and Sandeep Singh refuted these claims and alleged that Randeep Hooda took away the film's footage without permission.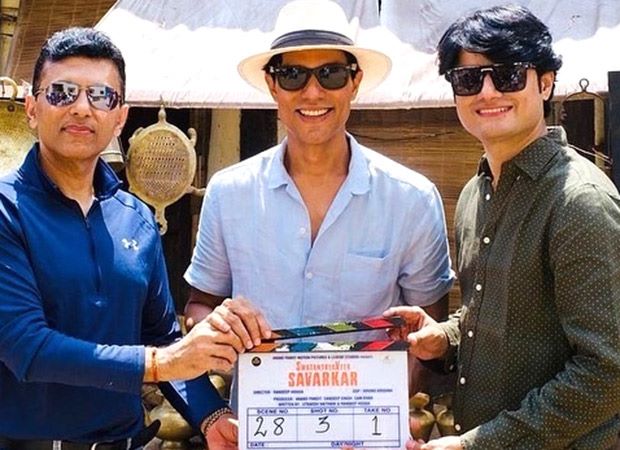 EXCLUSIVE: Swantantrya Veer Savarkar's crew members complain about Randeep Hooda; cry foul over unpaid dues, not being credited in the teaser and historical inaccuracy: "Once Mahesh Manjrekar left the film, it felt like hum sab anaath ho gaye"
While researching this issue, Bollywood Hungama came across certain crew members who complained that they were mistreated after Mahesh Manjrekar exited the film and Randeep Hooda wore the director's hat.
Manish Tripathi who calls himself a "responsible costume designer" and has been associated with the Indian army project, Ram Mandir project etc, told Bollywood Hungama, "I joined the film for a good cause. I came on the project for the love of Savarkar. But it was quite an unpleasant experience for me."
He explained, "I did a lot of hard work and 3 months of extensive research. I was clear that from a costume point of view, there should be justice done to the era. If a scene is set in 1895, the costumes should not seem like they belong to 1910. I extensively researched how Savarkar's spectacles changed over time, what kind of headgear and shoes he wore etc."
He added, "I was present at the first schedule at Bhor, Maharashtra for the first six days. Then they felt that they had got everything. They played dirty politics and asked me to leave. I then got busy with other projects."
The film's teaser didn't mention his name. On this, Manish Tripathi said, "I asked Randeep Hooda if I can be credited in the film. He reasoned that he can't mention me in the credits since I worked only for 6 days on the film which took 60 days to be made. But what about the research I did for 3 months?
He further said, "I used to fly from Delhi to Mumbai and not charge them for the flight tickets. Nor did I charge them for my stay. I wasn't paid fully. I even asked Randeep about it but he asked me to speak to the producers. I took care of the money of the people who were under me. I still owe money to 1 or 2 people. I told them 'Now that I am not a part of the film, you need to check with the makers'. They told me, 'Sir, lekin aap leke aaye the film mein'."
Manish Tripathi, however, talked highly of Mahesh Manjrekar, "He inspired me to go in depth. He trusted us. He was very concerned about the texture, tonality of the costumes. It was a great learning experience."
He signed off by saying, "Had Mahesh Manjrekar continued as the director, toh film alag banti."
Meanwhile, a crew member, on condition of anonymity complained, "After Mahesh Manjrekar's exit, we were removed jaise doodh mein se makkhi nikaalte hai."
Another unit member rued, "Once Mahesh Manjrekar left the film, it felt like hum sab anaath ho gaye."
He said there was mismanagement on the sets, "We were all set to shoot a scene the next day of agitators burning foreign cloth. Suddenly, we were told that the scene of the 1921 Kerala massacre will be filmed the next day. Sometime later, we were instructed to prep for the ballroom scene. We were shocked. How do we prep for drastically different scenes that too in a remote location at the last minute? And not to forget this is a period film, where costumes and sets need to be sourced and all these things need to be taken care of in advance."
The teaser of Swantantrya Veer Savarkar was slammed especially for the dialogue, "Gandhiji bure nahin the. Lekin agar woh apni ahimsawaadi soch par ade nahin rehte, toh Bharat 35 saal pehle hi azaad ho jaata". Many objected to it since Mahatma Gandhi returned to India only in 1915; 35 years before our independence, that is, in 1912, the Father of the Nation was in South Africa.
On this, this unit hand revealed, "In a scene, set in 1927, Savarkar's brother addresses Gandhiji as Bapu. But it was only in 1945 that Netaji Subhas Chandra Bose gave Gandhiji the tag of Bapu. As a result, we fear that this might become another Adipurush."
Casting director Anamika Singh told us, "I was not literally asked to leave. I was there on the project. Then the other casting director was brought on board without informing me. Then we both were working. Slowly, I was sidelined. I was told to coordinate with the new casting person. I didn't even know the suggestions I was giving were even going across (to Randeep)."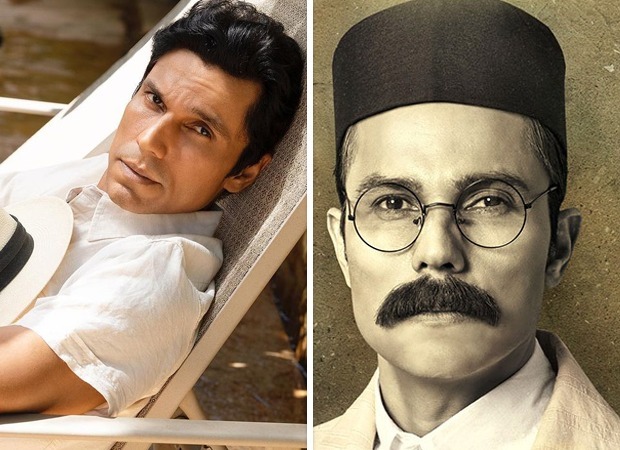 She too was disappointed with not being credited in the teaser, "When the teaser was out, I realized that I have not been credited. I am trying to figure out what I should do about it. I worked for quite a long time. You can't just take away the credit from me." She revealed that she cast "Ankita Lokhande, Ganesh Mane etc. Then I cast actors who played Kasturba Gandhi, Savarkar's bhabhi and British characters pivotal to the story. They all auditioned with me."
She also said, "I have not been paid a single penny. Imagine, I worked for so many months. I don't even have credit. It's disheartening to be in the industry for so long, doing your work honestly and then being treated in this manner."
When asked if these issues cropped up after Mahesh Manjrekar's exit, she replied, "When Mahesh sir left, a lot of developments started happening."
Make-up man Subhash Shinde, however, didn't have any complaints. He said, "Randeep sir said, 'Mere log ab sambhal lenge. Aap Mumbai ja sakte ho'. There was no issue or anything as such." He also added, "I worked on the film for 3-4 months. I even went all the way to Andaman and shot videos myself. We did look tests for 4-5 days."
THE OTHER SIDE
A source close to Randeep Hooda answered our queries on these allegations:
The crew members have alleged that they have not been paid adequately for working on the film
This is something that they need to check with the then producers of the film, Sandeep Singh and Anand Pandit. It was with their consent that they were replaced. They did not pay Randeep as an actor, let alone a writer and director. Neither did they pay anyone else. Even he sent many legal notices to them before they shelved the film due to lack of funds.
Some of the crew members have also alleged that they have not been credited in the film's teaser. They also said that they were replaced once Mr Randeep Hooda came on board…
They were replaced and not paid by the previous producers after the first schedule. All of them will be credited in the end credits of the film I guess according to their contributions and again, this is not something that one can blame Randeep. The producers should have taken care of this aspect too. Lastly, after the first schedule, when things didn't work out, he decided to work with those with whom he was comfortable. Hence, he made some changes to the crew.
There are allegations that certain historical inaccuracies are there in the film. The Gandhiji dialogue in the teaser was slammed, for instance…
One has to watch the film to know the real and whole truth behind it. We will address this once the film is ready for release.
Meanwhile, Bollywood Hungama also came across videos of lightmen, who worked on Swantantrya Veer Savarkar, agitating over non-payment of dues.
Also Read: BREAKING: Veer Savarkar biopic in legal trouble; Randeep Hooda claims to be the exclusive owner of film's IP rights; Anand Pandit and Sandeep Singh hit back; allege Randeep took away the film's footage without permission
BOLLYWOOD NEWS - LIVE UPDATES
Catch us for latest Bollywood News, New Bollywood Movies update, Box office collection, New Movies Release , Bollywood News Hindi, Entertainment News, Bollywood Live News Today & Upcoming Movies 2023 and stay updated with latest hindi movies only on Bollywood Hungama.