KGF - Chapter 2 has emerged as one of the greatest hits of Indian cinema. The first part, which was released in 2018, was a sleeper hit in theatres and attracted a lot of viewership on satellite. Yet, no one was prepared, not even the makers, when KGF - Chapter 2 embarked upon such a strong opening in all languages across the nation.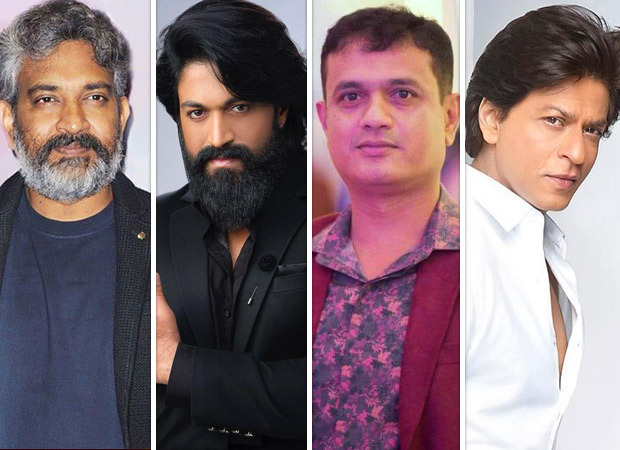 EXCLUSIVE: "We had shown KGF – Chapter 1 to SS Rajamouli sir. Yash can't do any smaller movies in future" – Vijay Kiragandur on clash with Shah Rukh Khan's Zero and teaser release date of Prabhas' Salaar
Bollywood Hungama spoke to producer Vijay Kiragandur, founder of Hombale Films in an exclusive interview about the historic success of KGF - Chapter 2 and a lot more.
Congratulations, first of all. KGF - Chapter 2 has had a fantastic run, collecting Rs. 800 crore plus worldwide and around Rs. 1200 crore plus worldwide…
Thank you! We are very happy that the movie has done very well across the globe. Wherever we have released, in all the places, it has done well, both in domestic and overseas.
What was the expectation in your mind with regards to Day 1 figures of the Hindi version?
We were expecting an opening day figure between Rs. 40-50 crore. But it crossed Rs. 50 crore mark and hence, it crossed our expectations as well (laughs). There was hype and craze. It was the most anticipated movie for two years. So, people were indeed waiting to see it.
Let's go back in time and speak about KGF - Chapter 1 (2018). What made you bring that film in Hindi?
We wanted to create a film that gets universally accepted. That was the idea when we started the project. Once the film was ready, we decided to show the film to some people and take their feedback to see whether we can go pan-India. We showed it to SS Rajamouli sir. After all, he is a pro in this field as he had done Baahubali by then. So, he started this pan-India concept. He saw the showreel and he liked it. He said that the scale is huge and that the material is so good that it can work pan-India. He introduced us to Anil Thadani of AA Films. He flew down to Bengaluru to see the movie. He also quite liked it and suggested dubbing the film in multiple languages. Later, Anil Thadani introduced us to Excel Entertainment's team and they came on board as well. That's how the journey began.
KGF - Chapter 1 clashed with Shah Rukh Khan's Zero, on December 21, 2018. Was that a worry?
No, Shah Rukh Khan is a superstar and there's no doubt about that. We still took up the date as we had also planned to release it in Southern states. We failed to get any other suitable date and hence, the clash. Also, we realized that two good movies can do well at the box office. Hence, it was not an intentional clash.
Was there any change made in KGF - Chapter 2's script after the first part became such a huge success? Since the Hindi audience had accepted it big time, did you and your team try to make it more palatable for the Hindi speaking market?
Nothing much has changed after KGF - Chapter 1. We had shot portions of KGF - Chapter 2 with Chapter 1. However, the scale and the grandeur were changed or rather, enhanced. We had spent a certain amount on part 1 and when we know that it was going to get bigger from hereon, that gave us the confidence to spend more and make it grander. Hence, we invested more in KGF - Chapter 2. In terms of storyline, nothing has changed.
What do you have to say about the lead actor, Yash? He has amassed a huge fan following because of the way he played the role of Rocky Bhai…
Now, he's the big Indian star, not just a Kannada star or Southern star (laughs). With KGF - Chapter 2, he has become an Indian star. The way he carried out the mannerisms in the movie, he gained a lot of fan base across the world. He's going to do only pan-Indian movies from now on. He has reached that level. So he can't do any smaller movies in future (smiles). He has set huge targets and he has to beat his own targets now!
You call him a big Indian star. Some might say he's the biggest star since he got such an opening…
Yes. KGF - Chapter 2 is also the second highest grosser overall. We also have Prabhas in our next film, Salaar. So we are lucky that we are working with both of them.
How do you react to KGF-Salaar theories? Fans are speculating that Prabhas' character in Salaar is from the same universe as KGF!
(Smiles) Those were the speculations that the fans started. We launched the KGF metaverse. We have a plan of launching games and other stuff. We also thought of bringing characters from different movies and not just from KGF. So, I was just informing a journalist about it. From here on, it went out of proportion and speculations began that we are making movies with the characters. So, there's no plan as such.
It was noticed by many that the KGF - Chapter 2 reminded many of the old Amitabh Bachchan of the 70s and 80s. Was that the inspiration at the back of the mind?
The director Prashanth Neel always wanted to do a massy, action movie. If you see his first film Ugramm (2014), it is an out-and-out action film. Someone asked him whether he would be interested in doing a family-oriented film. He straightaway said 'No' as he knows that it's not his forte (laughs). He gets pulled towards scripts which have action, crime etc. Also, he ensures that he has a commercial angle to it.
This is to ensure that audiences will throng the cinemas and also to give confidence to the producers. If there's only action and nothing else, it won't work. We must mix everything. Maybe Amitabh Bachchan or Ram Gopal Varma must have served as an inspiration; he did mention it in one of the interviews.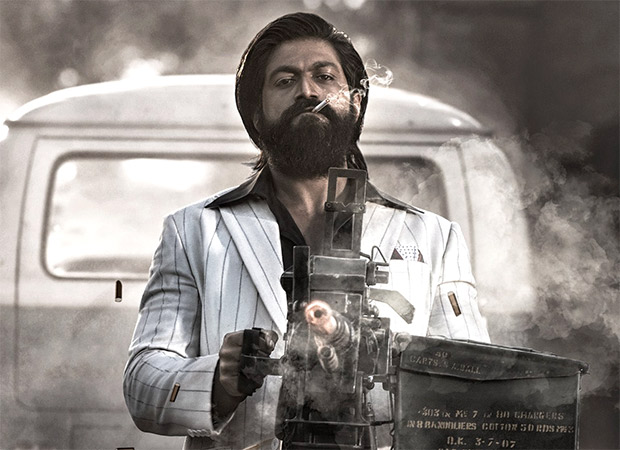 What was the idea behind releasing KGF - Chapter 2 on Amazon Prime Video on rent in 4 weeks? Though it's a TVOD (transactional video-on-demand) release, what made you opt for it rather than directly releasing it on SVOD after 8 weeks of release?
So, it's not exactly four weeks. The film was out after 32 or 33 days on Amazon Prime Video. The idea behind coming on TVOD was to purely reach a wider audience. I had a few friends in the USA and India who told me that there's no theatre nearby where they can watch the film. Some of my close friends groused that they are so busy that they are not getting the time to go to the cinemas. Hence, we saw potential here that these types of people can watch KGF - Chapter 2 on rental, before it comes on SVOD 3-4 weeks later. Moreover, we had some contractual obligations (with regards to SVOD) and hence, we came on TVOD.
We wanted Amazon Prime Video to launch across the world simultaneously. However, they could launch it only in India last week. They are now planning to release it on Amazon Rental in the USA now.
There were talks that the teaser of Salaar will be launched in May. Is the plan on?
The teaser will not be launched in May. However, it'll be out soon. We have not yet decided on the date.
When will Salaar be released in 2023?
It'll release in the second or third quarter of 2023.
In the next 2-3 years, do you think we can expect KGF - Chapter 3 in cinemas?
It all depends on when both Prashanth Neel and Yash get free. Prashanth is working on Salaar. Yash might start a new project. Both should be free at the same time. Hence, we do not have a fixed timeline.
Is there a pressure for KGF - Chapter 3 since the second part has become a blockbuster?
Obviously, there's pressure as we have set the bar high (laughs)! Definitely, it is something that we wanted to achieve. The target however is to reach the bar that we have set in KGF - Chapter 2. We have given the second highest grosser ever and hence, there'll be a lot of expectation from the audience. We are working towards it.
Do you watch Hindi films? What do you think is going wrong with the films in our industry?
Thanks to the pandemic, people have started watching a lot of films, while sitting at home. If we must bring them to cinemas, you have to give them something special. Audiences should feel that this is a film that they want to watch on the big screens and not on their laptops or phones. Also, if you see Bhool Bhulaiyaa 2 is doing good. It's not like all Hindi movies are not doing well. It's just a phase, I guess. Otherwise, people across the country and across the globe watch Hindi movies. We just need to adjust as per the mindset of the people. They'll prefer to watch films online and spend their time and money going to the theatres if the film is just about okay. We cannot take them for granted and expect them to come for any movie in cinemas. Hence, we need to keep that in mind and create movies for the big screen. If the film is such that it can be enjoyed at home, it's better to release it directly on OTT now.
In future, can we see Bollywood stars collaborating with Hombale Films?
We are open to it. We aim to make one pan India film in a year. We have Salaar followed by KGF - Chapter 3. We are also working on one more pan-India film, which we'll announce soon. We have also signed Sudha Kongara. That film will originally be in Tamil, and we'll release it in Telugu and Kannada as well. We are also in talks with a Malayalam director. It's almost final. So we'll have a Malayalam film as well on our slate. Simultaneously, we are exploring the Hindi market as well and toying with the idea of producing an original Hindi movie. The plan isn't concrete but we'll definitely make a Bollywood film at some point.
We have 14 films in the pipeline for the next 2 years! Few are regional and few are pan-India. We announced Bagheera and its story is by Prashanth Neel. Dr Suri is the director, who has worked with Prashant for 3 years, on KGF. It'll go on floors this month. Sriimurali is the hero of Bagheera and he also featured as the lead in Ugramm, Prashanth Neel's first film.
Homebale Films are releasing two more films this year –Kantara and Raghavendra. Will these films also release in Hindi?
We are contemplating for Kantara. We'll decide on May 25. That's when we'll see the first cut. It looks pretty good to have a multilingual role, but the final decision will be taken once we see the film.
Also Read: "Every language has its own beauty and cultural backing", says Yash about after the success of KGF Chapter 2
BOLLYWOOD NEWS - LIVE UPDATES
Catch us for latest Bollywood News, New Bollywood Movies update, Box office collection, New Movies Release , Bollywood News Hindi, Entertainment News, Bollywood Live News Today & upcoming movies 2022 and stay updated with latest hindi movies only on Bollywood Hungama.