Much has been speculated about the reason why actor, director, composer, choreographer and playback singer Raghava Lawrence walked out of the Akshay Kumar-Kiara Advani starrer, Laxmmi Bomb (remake of Muni 2: Kanchana), produced by Akshay Kumar, Shabina Khan and Tusshar Kapoor, last week, after shooting a song and a few scenes for it. Lawrence has written and directed the Tamil horror comedy series, Muni, Muni 2: Kanchana, Muni 3: Ganga, Muni 4 and the fifth instalment, Muni 5, which is under production, and he created ripples in the South film industry and Bollywood, last week, when he tweeted that he had left the movie. Last Saturday, Lawrence again posted the producers were coming to meet him and for his and Akshay's fans he would try and resolve the issue. While Shabina and Tusshar refused to talk about what is happening, a close of friend of Lawrence spilled the beans (and details of what really went wrong).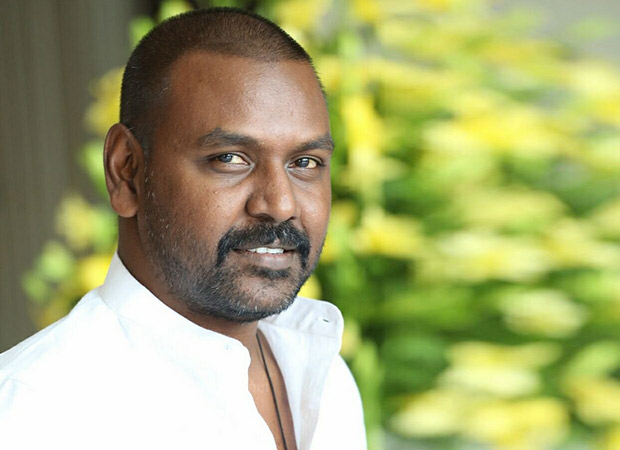 Exclusive: Here is WHY Raghava Lawrence walked out of the AKSHAY KUMAR starrer LAXMMI BOMB!
Lawrence's friend says, "There was already a lot of confusion and issues right from the beginning right from the cast and creatives to the technical crew that he wanted and thought would be the best according to the project. Language is a barrier and for him to get the best of what he wanted was to get the support of his team here. He felt disrespected with a lot of action and behaviour from the Bollywood team and that's why he hit the roof. He made a dignified exit and he stands by it. The first issue was about the female lead. Raghava wanted south actress Laxmi Rai, who acted in Muni 2 as she and Akshay would have made a fresh pair. The rights of Laxmmi Bomb are with Tusshar and Shabina but Shabina is literally calling the shots. Apparently, she told Raghava that the studios, Fox Star, wanted top actresses like Katrina Kaif and Deepika Padukone because of box-office business and Shabina was the only contact point between Lawrence, Akshay and the studio. The director didn't have an issue with bigger names for the actresses as they would add to the project, but he had no clue who Shabina had approached or spoken to. Till the last minute it seemed Katrina or Deepika was on board till he heard that Kiara had been signed and by then, he was already exhausted as too many fights has been happening, so he said fine to Kiara. Their thing was - if you let go of Laxmi, we can get you a much bigger star. The writers were meeting the actresses and giving narrations but Raghava was not even kept informed about these meetings. We come from a school of thought where we love work and there is no room for anything else."
There were creative differences too. "Raghava has great respect for Akshay sir but Lawrence is the captain of the ship and if somebody releases the poster, without his knowledge, it's not done. He felt that today if they could they release the poster, tomorrow they could release the movie and throw him out of it or release something which he didn't like and give his name. He was in Chennai when somebody praised the Laxmmi Bomb poster and he didn't even know that it had released. He was like had they even told me they liked this poster I would have tweeted about it. There were different posters but this one was just a trial thing and he didn't want to show Akshay turning into a transgender as that is the secret or suspense of the film. It should have closer to the release and that's why he was so upset. What do I have to hold on to the script right now? There were a million ways that I could have showed Akshay. I didn't want to show this. That's how many things had been finalised without informing him, but he still put up with it – till it became one continuous battle for him and ended with the poster. One cannot let go of one's self-respect at one's work place. He is an achiever and he has earned it. The poster was the breaking point for him as there were a series of things going wrong before that. Lot of things accumulated before he reached the point when he reacted this way and he has reacted in a respectable way by announcing it on Twitter. Nobody can react like that overnight and not a professional like Raghava."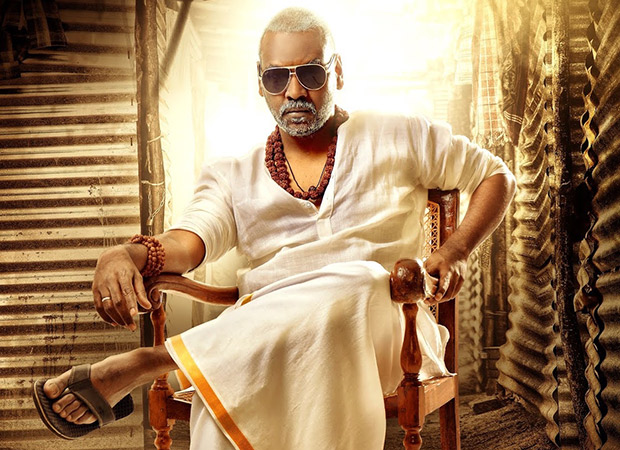 Apart from the cast and technical crew, the friend says that Raghava was apparently upset with the constant changes being made to the script. "The story line was fine but every now and then when you get involved saying this or that is not working. When you start doing small changes in bits and pieces, it turns out to be a different film and the subject changes automatically. When you are buying a film obviously you are buying it because you like it. Why buy the film and then change the story? You can improvise and adapt it to a pan-Indian audience but you cannot change the core and content of the story so there were these creative issues too. There were lots of small issues too even before the movie started. Raghava was like, 'When you have locked things down why are you trying to force your inputs on me every now and then? If I feel it going well with the script I will take it.'"
Raghava was not sure whether he should start the movie and then things would get sorted and he would continue. "He was sceptical about them not giving him enough freedom of doing what he wanted to do so tomorrow if anything went wrong with the film, it would be his name that would be involved. For Lawrence when he directs a film it's his baby and he takes care of it. He will give his heart and soul to the film and he is a thorough professional. I don't have the control, everybody is blaming the other, everybody is saying I have not done this and nobody understands who the person behind all this is and the issues were not between Akshay and him. He didn't know where to go and solve the issue. And was finding it difficult to work and struggle like this every day. Apart from his identity in movies, he is respected so much for his social work. He takes care of 150 kids, runs a trust by himself and is very respected guy down South. Cinema and his work are his passions. All these years if he has tried working so hard and investing so much time it's because he wanted to make it big and have his own identity as he's come up the hard way. Kanchana has broken a lot of barriers ever since its release in South. It has become a huge success and game and career changing opportunity for Raghava and Laxmi. The script has been so good that many people in Bollywood wanted to make it – right from Salman Khan to Ajay Devgn and Akshay Kumar."
Will Lawrence patch up with producers Shabina Khan and Tusshar Kapoor after the meeting? "Raghava will proceed cautiously. He has immense self-respect not just for himself but for each and everybody. He is also someone who it is very difficult to convince until he is sure that things will go his way. It has hurt him so deeply that there is a mutual understanding now of all parties involved and complete transparency. And if Akshay sir gets involved and gives his assurance that these things won't happen again. He needs one point of contact where he needs to know who is changing what as he was lost as everybody was blaming the other because if it happens again, I won't be surprised if he again walks out. Raghava has too much self-respect and won't put up with any nonsense from anybody."
BOLLYWOOD NEWS - LIVE UPDATES
Catch us for latest Bollywood News, New Bollywood Movies update, Box office collection, New Movies Release , Bollywood News Hindi, Entertainment News, Bollywood Live News Today & Upcoming Movies 2023 and stay updated with latest hindi movies only on Bollywood Hungama.