One of the finest and most enterprising producers of Bollywood, Mukesh Bhatt, turned 69 years old on June 5. A few days before his birthday, Bollywood Hungama exclusively spoke to him about his birthday, how he started his career and a lot more.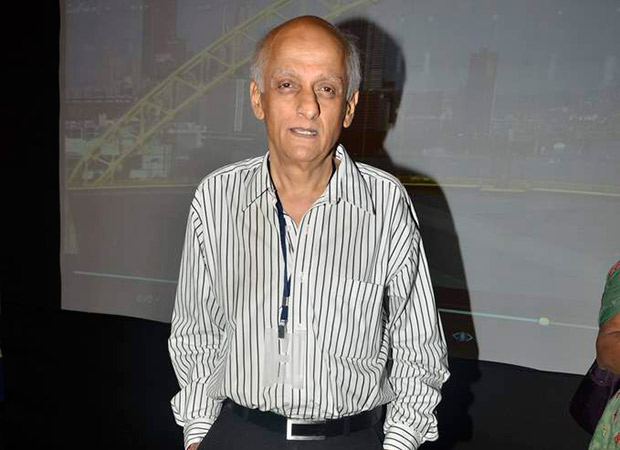 EXCLUSIVE: Mukesh Bhatt speaks about the JOY of working with Aamir Khan and Akshay Kumar; BREAKS silence on his split with Mahesh Bhatt; slams today's music and calls it 'GARBAGE'
What are your plans for your birthday?
I have lovely plans. It's a Sunday. I'll wake up and hit the treadmill, then I'll have breakfast at 10:30-11:00 am. Then watch a nice movie on one of the OTT platforms. Have an afternoon siesta and stroll in the evening. Then it's dinner and sleep by 10:00 pm.
You don't plan to party on your birthday?
I am not interested; I am done with parties. Also, COVID is not over. Half of my office staff have tested positive. Noone is serious, but it messes up the working machinery for 10-15 days.
As per IMDb, you had assisted on Vishwasghaat (1997)? Is that true?
Yes, that's true.
So I believe you have assisted a lot in the 70s and early 80s…
In the early 70s, yes. I didn't assist in the 80s. I used to assist my brother Mahesh Bhatt, Vijay Anand, etc. I am not just a producer who's supposed to get money. I am also a creative person because I come from the creative world. It's just that I chose production. A producer is a father to a film while a director is a mother to a film. The film, meanwhile, is the baby! So, production is very creative, unlike what people think about it. Production means spending the money rightly. For the aspects which require more attention, you need to give it more and for the aspects which require less attention, you need to give it less. The producer should not let the director get impulsive and spoil the film. So you need to do the trapeze act to get the 'child' healthy!
You worked with Aamir Khan twice. How was your bond with him?
I did Dil Hai Ke Manta Nahin and Ghulam (1998) with him. We've been good buddies. Aamir and I got along very well and we still do. We have mutual affection and respect for each other.
It is said that he's interfering while some feel that he's not interfering and that he gives inputs. Your views?
I don't think he's interfering. I would say he's very committed. He gives his 200% to whatever he does. Either he gives his 200% or he doesn't do the film. That's a good thing. I'd prefer that than an actor who's not interested and who is only doing the film for money. With Aamir Khan in the film, you don't have to worry. You don't have to push him as he'll automatically give his best. So that's an asset to a producer. It's not a drawback.
Which was your first film as an assistant director?
That was Manzilein Aur Bhi Hain (1974).
And Kabzaa (1988) was the first film of your banner, Vishesh Films…
Yes. Before that, I started a film called Ab Meri Baari in 1979. The film was 12 reels ready and then it got shelved. This is because Parveen Babi went loony. There was no insurance those days. Hence, I got jacked. I was a young boy making a film with Dev Anand, Rishi Kapoor, Parveen Babi and Tina Munim. It was a big start for me as a producer. The film was almost complete when tragedy struck and the film got shelved.
Hence, my career went into the backseat by 10 years. I joined Vinod Khanna and started looking after his affairs. I also looked after Smita Patil. After Smita Patil passed away, I took a second attempt. I produced Kabzaa after which I didn't look back.
Ab Meri Baari (1981) by @MaheshNBhatt feat. Dev Anand , @chintskap , Parveen Babi, Tina Munim , Ranjeet, Dr. Shreeram Lagoo and Amjad Khan.
Music by @thebappilahiri
Lyrics by @amitkhanna
Cinematography by @pravinbhatt
Produced by Mukesh Bhatt.
The film eventually got shelved. pic.twitter.com/JB70lS4a1z

— CinemaRare (@CinemaRareIN) August 4, 2018
Aashqui (1990), meanwhile, took Vishesh Films to another level…
Yes. After Kabza, we grew. Aashiqui of course was a blockbuster followed by Dil Hai Ke Manta Nahin (1991) and Sadak (1991). I had three golden jubilees in a year-and-a-half.
You have a good understanding of music. What's the secret?
It's an inbuilt talent I have. As a producer, music has always been my domain as I am gifted with it. None of my directors, including Mahesh Bhatt, had a say in the music. It's something that I am bringing to the table and it's working for the last 37-38 years. And some of my films might not have worked but the music has always worked. For example, Jaanam (1992), the first film I did with Vikram Bhatt, was a big flop. But the music of Jaanam was super-hit. 'Mere Dil Ka Pata Tumhein' was a great song. Even today you hear it, and you'll realise that these are immortal songs.
With Raaz (2002), there was a change of sound in your songs…
I evolve with the changing times. I changed my music. I didn't get stuck. I am very connected with world music. I keep pace with what's happening around the world. And as I said, I have got an inbuilt talent for music. It comes out very naturally to me. Listening to music is my hobby. In my free time, the only thing I do is listen to music and watch cricket.
What are your views on music in today's times?
It's garbage! Nobody's working on originals. Everybody is doing remixes. It's the bankruptcy of wanting to create fresh melodies. But good for me. I'll be the only one doing it!
You have been known to shoot your films at very reasonable costs…
I always say that a rupee saved is not a rupee earned. A rupee well spent is a rupee earned! What experience teaches you is what not to do than what to do.
It must have been difficult to make the actors and director understand this…
Not at all. When you talk honestly, it gets communicated. I was not trying to cheat anybody. I was working with newcomers. Who'll buy their picture? It was sold as a Mukesh Bhatt production. I was the only star! Moreover, I was making the movie with my own money, not with somebody else's money. That's a very important thing to consider.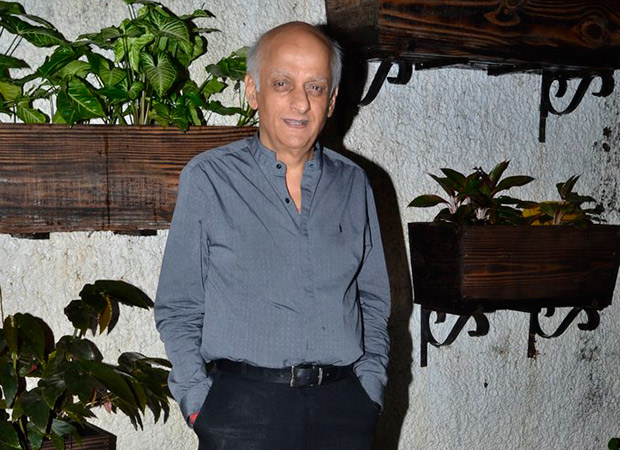 As per an article in Mid-Day, Akshay Kumar's secretary demanded a lot of money as fees from you. You told the secretary to go to JVPD Scheme on a Sunday morning to meet you. When the secretary reached there and asked you where you were, you told him to look towards Amitabh Bachchan's bungalow on that road. Then you told him, "You see the crowd outside (his house)? When Akshay gets the same crowd, negotiate with me"!
I have never done that. I am not nasty to people. It's a complete lie. I never spoke like that. Akshay Kumar did one film with me, Sangharsh (1999). He was a thorough professional. I didn't have even a 1% problem working with him. It was a delight to work with him as he's a producer's actor.
He comes on time for shoots…
He comes on time, leaves on time and sticks to his dates. I had no complaints. My experience with Akshay Kumar has been a beautiful one.
Your son Vishesh Bhatt started a new banner called Va Va Voom. Cash (2021) was the first release under this banner…
Yes, that's Vishesh's banner. And he wants to make his own kind of films which would have a different flavour as compared to the movies made by Vishesh Films. And Cash did well. It got good critical acclaim on Disney+ Hotstar. On IMDb, it has been rated well. It was a fun, youthful fare.
What's next for Vishesh Films? It's been a while since you launched a film…
Well, in the pandemic, we released Sadak 2 (2020). In 2021-end, we released Cash. At the beginning of 2022, we came up with a show for Voot, called Ranjish Hi Sahi. My daughter Sakshi, meanwhile, completed a film called Faraaz. It is directed by Hansal Mehta. So, we are not sleeping. It's an active company. Despite the pandemic, we have delivered so much. And we are working on scripts. Soon, we'll make announcements.
As per reports, you have split with Mahesh Bhatt. Is that true?
Split is the wrong word. We decided to part ways. We had good innings together. However, now, our thought process has changed regarding what kind of content to make. We felt that it was healthy that we don't work together.
So, there's no bad blood between the two of you?
See, whatever begins has to end. That's the process of life.
You had raised your voice against the increasing entourage of stars…
Sadly, the producers don't have the guts to address this problem. They are the most spineless people. If they want to tolerate and lick the feet of the actors, then get ready to get kicked. You never get what you deserve. You only get what you negotiate!
You also spoke against the practice of charging VPF (Virtual Print Fee). Do you think there should a sunset clause for this practice?
It has happened internationally. It has not happened in India. Again, there's no unity and hence, this problem persists.
You answer without mincing words. A rare quality in today's times!
I am very clear. There are no 'ifs and 'buts' in my answers. I don't want to give you calculative answers. I operate from the heart. The head is a sh*t pot. We should only talk from our heart because that's the only thing that matters. Answer either from your heart or your gut. Your gut will never lie. Even the heart doesn't lie. The head lies as it's cunning and manipulative. So don't use your head. It won't help you!
Also Read: EXCLUSIVE: Mukesh Bhatt SLAMS those who are demanding that the multiplex ticket prices should be sold at cheaper rates; says, "Nobody is forcing you to buy a ticket. Don't watch it. Wait for 3-4 weeks for the film to come on OTT"
BOLLYWOOD NEWS - LIVE UPDATES
Catch us for latest Bollywood News, New Bollywood Movies update, Box office collection, New Movies Release , Bollywood News Hindi, Entertainment News, Bollywood Live News Today & Upcoming Movies 2023 and stay updated with latest hindi movies only on Bollywood Hungama.