The highly talented Mohnish Bahl celebrated his 61st birthday on August 14. Bollywood Hungama exclusively spoke to him about his birthday plans, beginnings in the film industry, fond memories of his mother (the legendary actress Nutan), working with Shah Rukh Khan and Rajinikanth and a lot more.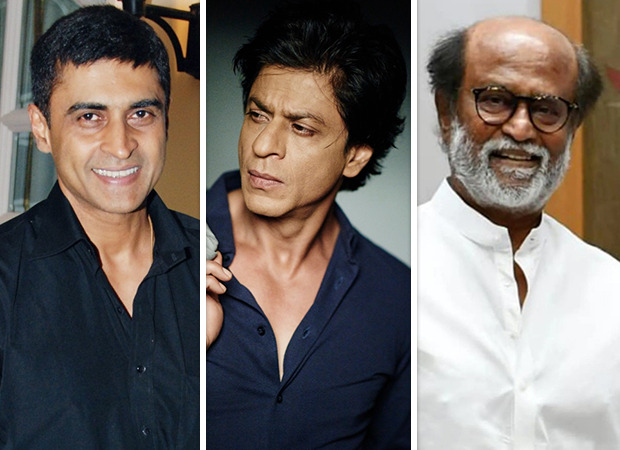 EXCLUSIVE: Mohnish Bahl recalls his struggling days and moral support provided to him by his mother, Nutan; shares his experience of working with Shah Rukh Khan and Rajinikanth
For the last two years, your birthday fell at a time when the lockdown effect was still there. This year, there are no restrictions. What are your plans?
It didn't matter to me at all in terms of celebration. I have always celebrated my birthday (14 August) with my family. It's going to be the same this year. For me, that's special, that I get a chance to spend my birthday with my immediate family.
You were a part of a super-hit film, Purana Mandir (1984), in the initial period of your career. What was the feedback that you got for it although you say it didn't help you much in your career?
The film at that time was a huge hit. It was the highest grosser of the Ramsays. Unfortunately, in those days, horror films were considered to be B-grade cinema. That's not the case today. Nowadays, anything that does well is called A-grade cinema. Then, you'd be tagged as 'a horror film hero'. So it didn't help me in my career but it did help in terms of audience recognition.
As per Wikipedia, the film was made in just Rs. 2.5 lakhs and collected Rs. 2.5 crores. If this is true, then in terms of ROI, it is one of the biggest hits of Indian cinema, at par with Jai Santoshi Maa and The Kashmir Files!
I wouldn't be aware of the financials. But yes, it was a huge hit.
You once said in an interview that you used to talk to your mother, the legendary actress Nutan ji, till late at night during your struggling period…
This was after the release of those five-six films between 1982 to 1984. No film of mine was successful, barring Purana Mandir, which didn't benefit me. I was 24 and was left without any work whatsoever. I needed to know what I was doing in life. It's very different when you have a successful film and then you have to go through a bleak period. I knew that an actor goes through ups and downs and I was ready for it. But that was a stage when I didn't know whether I should be pursuing a career in cinema. My mother was great support at that time. She too also a part of the film industry. So, she knew how things worked here. So, our chats used to continue till late into the night. I would be venting out and fuming while she would tell me that what has to be shall be and shall not happen before and shall not happen more or less than what is destined. This was the sum total of her wisdom that was imparted to me.
I believe an astrologer, Pradeep Joshi, had predicted that you'll make it big in the field of movies…
(Smiles) Pradeep is an astrologer by profession but is first a friend of mine. He predicted long back that I'll come back into the film industry. I told him, 'That's not possible and that's not going to happen. How will I get back into films?' To which he replied, 'I don't know. That's what I can see'. His words came true. However, I see him as a friend first and then as an astrologer.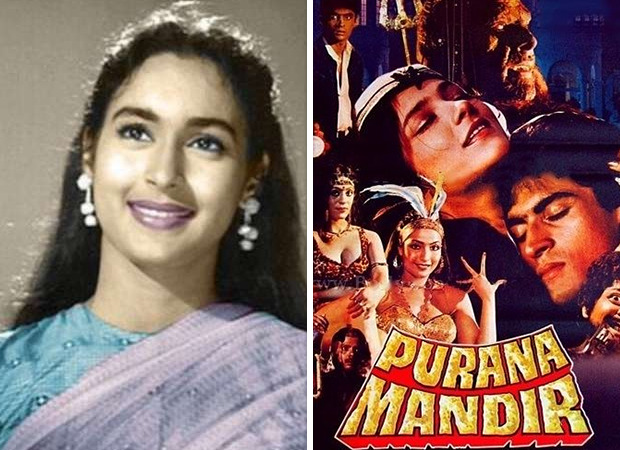 Are you still in touch with him?
Yes. I am in touch with several of my old friends, including him. We don't get to meet often because everybody is busy with their lives. But thanks to technology, everyone is just a call away. Pradeep knew my parents too. In fact, he is also a pandit. So, he's the one who organizes all the religious ceremonies in our family, including the ones at my wedding. He was a part of the naming ceremony and also handled the rituals when my parents passed away.
You worked with Shah Rukh Khan in his debut film, Deewana (1992). It recently completed 30 years. How was it working with him?
Shah Rukh is a thorough gentleman. We did quite a few films after that like Army (1996), Koyla (1997) and Duplicate (1998). He was a very warm person. We shot in Mauritius and I remember my wife Ekta and his wife Gauri got along really well. So yeah he's a very nice person. And he's a remarkable person.
You also worked with superstar Rajinikanth at the beginning of your career in Meri Adalat (1984). Could you share your experience?
I must tell you a little story about it. In those days, there was no social media and the internet. Secondly, there was also no crossover of Hindi cinema and South cinema. Rajini ji probably was one of the first South heroes who came and worked in Hindi cinema. So, I didn't know he was such a huge star at that time.
One day, I was being driven back from the sets of Meri Adalat to the hotel. The driver pointed at a structure on the road and told me in broken English, 'Sir Rajini sir building'. I understood that he told me that it is Rajinikanth's building. I asked, 'So you mean to say that our film hero, Mr Rajinikanth, lives in this building?'. He replied, 'No no…his building'. I told him that I didn't understand. He informed me that he owns this building. We went a few meters ahead and again, 'Sir Rajini building'. I was like, 'Didn't he own the building we saw previously?'. He said, 'No, this building also' (laughs)! He showed me three more buildings which were Rajini also owned by him. I asked the driver, 'Is Rajinikanth a big film star?'. He told me, 'Sir, top film star. Superstar. You don't know, sir?'. When I replied in negative, he said, 'Wait, I'll show you something'. 10 minutes later, we were in this bustling part of the city. There, huge banners of Rajini ji were in place. The driver told me that those were standees of Rajinikanth's upcoming film. I was amazed. I told my make-up man, 'Yaar, hamare Mumbai film industry mein bhi itne bade banners nahi lagte' (laughs)! That was the day I realized that the Hindi film industry is not the only film industry.
He's also a thorough gentleman. I didn't even realize that he's such a big star. He used to tell me, 'Mohnish sir, your mother is a very great actress'! And I was used to people coming to me and praising my mother's acting. So, it was nothing unusual for me, and I had no idea about his stardom. Nevertheless, the incident was hilarious and still makes me laugh!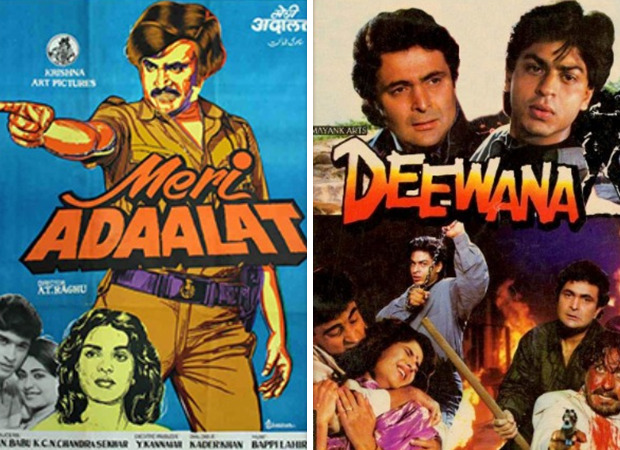 Are you still in touch with Rajinikanth?
No, I am not. I don't know if he remembers me.
You were a part of Hum Aapke Hain Koun (1994). It's one of the most loved films but it is said that the reactions during the premiere show were not positive. Do you remember the feedback you got for the film before the release?
The film industry thinks in terms of what works. I don't blame them. When the film was released, some said that 'Yeh toh Punjabi shaadi ka video hai'. But Sooraj ji made the film with his conviction. And it worked as it was a beautifully made film with a very good screenplay. Anyway, it's the most difficult to predict whether a film will work or not. The easiest thing is to analyse why it worked or why it flopped after it was released. Take Maine Pyar Kiya for instance. People claim that it was successful due to Bhagysharee and her introduction in the Bata hawai chappals. People were calling her 'simple' and 'girl-next-door'. Had Maine Pyar Kiya not been a hit, the same people would have said, 'Dimaag kharab ho gaya hai makers ka. What kind of introduction is this for a heroine?'! As a result, we should just do our best and hope that our film successfully evokes emotion in people.
Hum Aapke Hain Koun ran for more than 100 weeks in Liberty Cinema, Mumbai. Did you visit this theatre or any other theatre to check audience reactions?
We did, but for Maine Pyar Kiya. It became a little difficult later to visit cinemas as viewers could recognize me. By God's grace, Maine Pyar Kiya, Baaghi and Shola Aur Shabnam became back-to-back hits. After these successes, you needed a cordon to go to the theatres.
Hum Aapke Hain Koun won five Filmfare Awards but you didn't win the Best Supporting Actor award. Jackie Shroff won in that category for 1942: A Love Story. Did that disappoint you?
No. For me, what's important is that this film gave longevity to my career. It's been 40 years since I am working and I am still being offered work. I am grateful for it. Awards don't matter to me at all. It's great that you get an award and that you are being appreciated by a group of people. But to me, the very fact that 25 years later, people remember your film and your character matter the most.
Did you wish you were a part of Sooraj Barjatya's Prem Ratan Dhan Payo (2015) or Uunchai (2022)?
I would love to be a part of all Sooraj ji's films. There's no doubt about it. But I don't think there's any role in Prem Ratan Dhan Payo that I could have done.
You did bag a small but important part in his film, Vivah (2006). 
He told me, 'Mohnish ji, it's a very small appearance. There are only 3 scenes for you but I want you to do the role. And I assure you that people would clap in your scenes'. I told him, 'It doesn't matter. As long as you want me, I'll do it'.
You have a flying license from the Bombay Flying Club. Do you still fly planes?
No, due to a couple of reasons. The flights of the Bombay Flying Club shifted to Daman because of some problem. Secondly, I got so busy with films and hence, I couldn't continue.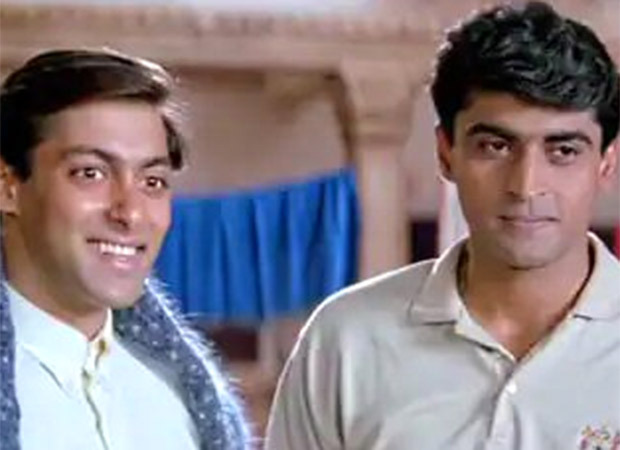 You have spoken about your mother, Nutan, in several interviews. Could you tell us about the bond you shared with your father, Lt. Cdr. Rajnish Bahl?
The reason I spoke about mom is that most people ask me about my mom as she was a known person. As far as my father is concerned, all my interests like flying, car racing, love for mechanics etc have come from him totally. When I come across Naval officers, they ask me about my father as my father was ex-Navy.
You are a rare actor who is punctual in Bollywood. You have said in an interview that if the reporting time is at 9:00 am, you like to reach the sets at 8:55 am. Could you tell us about your punctual behaviour and how it was imparted in you? 
This comes from my parents. My mother was very disciplined. People in the film industry used to say that you can set your time by her. My father, being a Naval officer, was highly disciplined himself. There was this one particular occasion when I was doing the first few films as a hero. My mom came to my room and asked me, 'Haven't you left yet? Don't you have to reach the studio at this particular time?'. I replied, 'Yes. I'll just take a quick shower and leave'. She said, 'Nothing doing. You leave right now. Then you'll be on time'. I asked, 'But what about my shower?'. To which she said, 'You go and have your shower out there. You should not keep the production waiting for you. The kind of stress that the producer and the director and the unit will go through cannot be compensated'. In those days, there were no mobile phones. You can't call them and inform them that you are running late. Hence, discipline has been a very strong part of my life.
Secondly, my father told me something which has remained with me. I live by that. He said, 'The most important thing in life is time'. He emphasized, 'When I am on my deathbed and I ask for five more minutes from God, I am not going to get'. Those words stuck with me immensely. Hence, I respect mine and everyone else's team. I hate to keep anybody waiting.
This is very rare to hear from an actor in Bollywood where nothing starts on time!
Honestly, I have come across very disciplined people within the film industry as well as highly undisciplined people as well. I don't look down upon people who are always late. I am like, 'That's your life and your values. I'll go by mine'.
While going somewhere, I'll invariably factor in all sorts of factors like traffic jams, possible car breakdown etc. and end up reaching ten minutes early! And then I'll wait.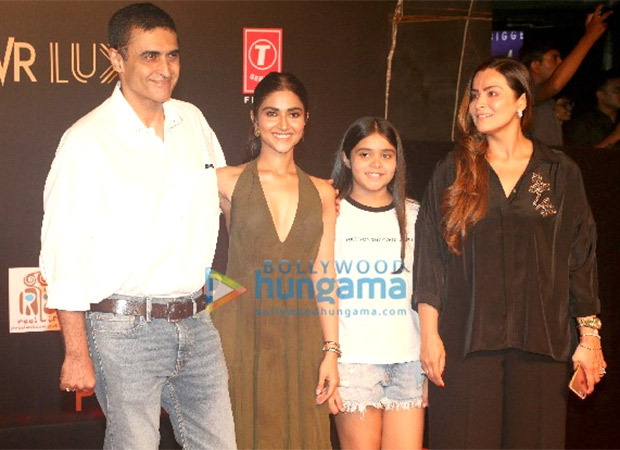 In today's time, a lot of Bollywood actors are working in South films and web series. Are you open to working in them?
Yes, certainly. The only thing is that if I do a South film, it becomes a language barrier. I do genuinely believe that the way you communicate in a particular language establishes the kind of character you are playing, his background etc. So that would be a challenge. However, if that can be overcome, I'd certainly look forward to doing it. And I am also definitely looking forward to doing a web series. However, I'd like the work to be of a high standard. Let's be honest. After 40 years, what do I have to show for myself? I have worked in about 10 noteworthy films that have given me recognition and immense success. So I'd like to take up a project that I can feel good about and proud of. It should revive the positive memories of Hum Aapke Hain Koun, Hum Saath Saath Hain etc. I don't want people to say, 'Woh sab films karne ke baad isne yeh kyun kiya?'.
Your daughter Krishaa must be around 13 years old. Has she seen your films?
She has not seen too many of my films. She was born in 2009. By then, I was easing off television and cinema. I was more of a home dad (smiles)! Recently, she saw me in Haan Maine Bhi Pyaar Kiya (2002). We were talking to my mother-in-law. She told me that she's watching Haan Maine Bhi Pyaar Kiya on television. She said 'Mohnish bhi hai isme'. I asked, 'When did I do this film?'! I didn't remember the film by the name but when I saw it, I remembered it. Krishaa saw the film and asked me, 'Dad, why are you overacting so much' (laughs)! I said, 'In those days, this was the pitch of all the actors'!
Your other daughter, Pranutan, is also a film actress. How is she doing?
She's doing good. She has a film, Amar Prem, up for release. But she does need a successful film. I have told her about this business and that the struggle is something that you have to deal with. It's not physical, it's more mental.
You have a lot of fans and I have never come across anyone who doesn't like you. You are universally appreciated. How is it to meet fans? Are you active on social media and do you interact with them there?
I am not too active on social media. I do have a few profiles but I really don't know what to say. I don't understand this concept of putting a photograph of the pudding that I am eating and captioning it as 'Yummy'! It doesn't make sense. I am a dinosaur, man! I come from that age. I don't look down upon it but I don't know how to deal with it. I am more used to meeting my fans in person. I make it a point to speak to people who appreciate my work. People come up to me when I am at the airport and I genuinely thank them. It's due to them that they have put up with my work for so many years that I managed to feed my family and live a comfortable life today.
BOLLYWOOD NEWS - LIVE UPDATES
Catch us for latest Bollywood News, New Bollywood Movies update, Box office collection, New Movies Release , Bollywood News Hindi, Entertainment News, Bollywood Live News Today & upcoming movies 2022 and stay updated with latest hindi movies only on Bollywood Hungama.