An optimist, a diligent singer-songwriter-composer and experimental yet evolving artist – that's what you get when you listen to MAX. Born as Max Schneider, the 28-year-old American singer and multiplatinum recording artist has elevated his style of sound over the years. With his sophomore album 'Colour Vision' dropping later this week (September 18), MAX is getting quite personal about self-learning, feeling accepted with his artistry.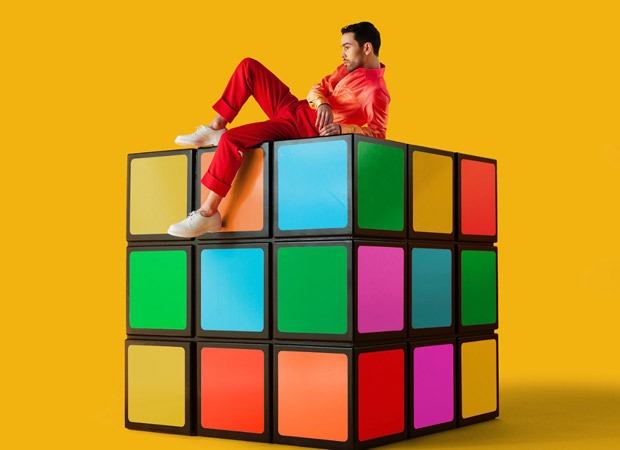 His experimental work was seen in 2015's 'NWL'. He had his breakout success with the 2016 full-length album 'Hell's Kitchen Angel' and since then, there's no looking back for him. It has taken him four years to curate his sophomore album which is a deep dive into his personal self.
Though it's been a huge year for MAX with multiple singles and collaborations, he had cancel most of his tour dates this year amid the pandemic. But, he also had this opportunity to spend quantity time with his family. "The greatest silver lining of the COVID-19 experience has been spending time with my wife and my family," says MAX. "Normally, I'd be on tour for weeks and months so I wouldn't get to be here in the same way for my wife's whole pregnancy. Sharing this experience with her has been so special."
MAX is having a baby girl and the gender reveal was via a special video that was quite heartwarming. The singer is looking forward to entering this new phase in his life. "I'm doing great. We've been getting ready for our new baby."
The 12-track 'Colour Vision' has been four years in the making for MAX. He has already dropped singles 'Love Me Less' (feat. Quinn XCII), 'Acid Dreams', 'Checklist' (feat. Chromeo), 'Where Am I At', 'Missed Calls' (feat. Hayley Kiyoko) and most recently, 'Working For The Weekend' (feat. bbno$) [prod. AJR]. During this phase, his team has utilized the time to work from home as they gear up for the album. "My studio has basically become the 'Colour Vision' startup house with our quarantined group of creatives just getting everything ready to go for the album," he says. "I've been working on this album for four years. It is wild to realize how much time has passed since I wrote some of these songs. But the majority of the vision for 'Colour Vision' came together in the last year and a half."
View this post on Instagram
With this album, he is more real, honest, and authentic while expressing his emotions. His hit tracks 'Lights Down Low' followed by 'Love Me Less' (feat. Quinn XCII) have been huge successes. Both songs were certified gold in the United States. MAX admits that 'Love Me Less' took the longest to create. He co-wrote it with Roget Chahayed, Imad-Roy El-Amine, Nolan Sipe, and Mikael Temrowski. "We rewrote the verses three times and it took about a year to complete it. The quickest song to do on the album was 'Colour Vision'. It was actually written as the last song with the album already being titled it so I knew what I wanted day one and writing it just flowed very seamlessly," he adds.
MAX kick-started his entertainment career in Broadway with the show 13 featuring alongside Ariana Grande. Growing up, he had many musical influences. "I idolized Justin Timberlake of course. I was a sucker for a wonderful Adam Sandler movie. I was obsessed with soul music like James Brown, Etta James, Stevie Wonder. That's pretty much "MAX" in a nutshell as a person and an artist," he says.
MAX was not only a well-known face on Nickelodeon; he was already popular in the Youtube community before he launched his album and took his creativity ahead with his music career. He was performing music covers; many of the videos were going viral garnering millions of views. Many of us have watched him grow in the music space for almost a decade now. One of the earliest memories of MAX would be seeing him in Youtuber and music composer Kurt Hugo Schneider's videos where I came across Maroon 5 Medley. His journey has been truly interesting. "It's been wonderful. I'm grateful for every unforeseen bump in the road and every magnificent surprise. I think the through-line to my journey has always just been, figure it out. There's never an excuse. You can always find a way to accomplish your dreams - it just sometimes takes a little more work and motivation to get there," MAX further says.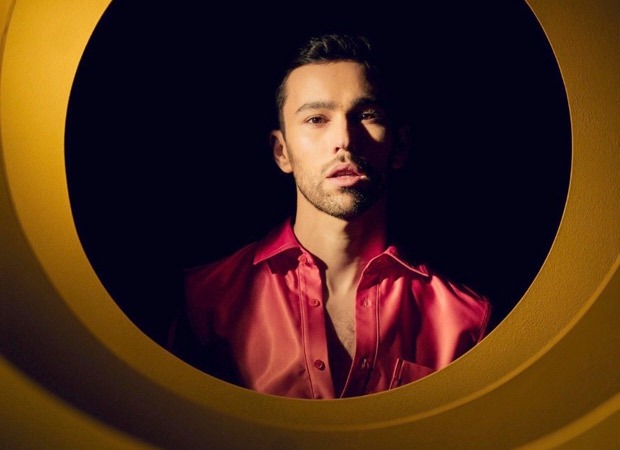 His full-length album 'Hell's Kitchen Angel' that dropped in 2016 was such a refreshing change. The distinct appeal of the music, the thrill of the beats, serenading through romantic songs and everything about it felt so flavour-full. In a way, this elevated the artistry of MAX. With 'Colour Vision', it wasn't a conscious decision to work on the sophomore album for four years. "Time just got the best of me honestly. I'm so meticulous. I want every project to be the best it can possibly be, so with this album I took that time to get every aspect of it right. I definitely won't take 4 more years for the next album (laughs)," MAX adds.
In the album, one of the songs that he often goes back to 'Lights Down Low'. It happens to be a track that he seeks inspiration from and is also one of the most meaningful ones. "'Lights Down Low' is certainly the most obvious for me. The song came from a very raw place of love," he says, "I wrote it for my wife and proposed to her with it. I fought intensely to make the video for the song to happen in the way my collaborators and I envisioned. 'Lights Down Low' reminds me to always fight for what you know is the most right and true to your story deep down in your gut."
He has also multiple artists featured on the album including BTS' rapper-songwriter-producer SUGA, Hayley Kiyoko, Chromeo, Quinn XCII, bbno$. His approach to collaborations has always been very organic. "If there isn't mutual respect and love for each other's music, the song doesn't turn out well. Either I meet the artist at a show, we meet online, or I've known and grown with them for years," MAX says.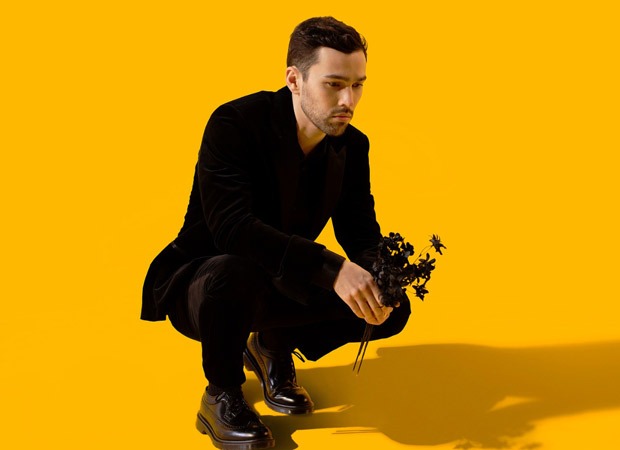 Amongst the collaborations includes rapper SUGA from the biggest band in the world right now – BTS. It all began with MAX's casual meet up with the 27-year-old musician in South Korea when he was on his Asia tour. Cut to May 2020, Suga dropped his highly awaited mixtape 'D-2' under his pseudo name AGUST D, four years after his first one. One of the tracks 'Burn It' featured MAX which came as a surprise to the fans. Not only was the song very well-received, but MAX was also amazed by the response on social media. Now, Suga will be featured on the highly awaited track 'Blueberry Eyes' in MAX's album 'Colour Vision'. The fans have heard a snippet of it that has added more excitement. He took the love from the fans a step further and dropped a contest for the fans to get creative in order to make 'Blueberry Eyes' merchandise.
MAX calls this experience of working with SUGA – born Min Yoongi – a surreal moment. Over the past months, naturally, the two artists have bonded over music, NBA, and amongst other things but what fascinates how natural everything has been. "It's been life-changing honestly. It is my first true collaborative experience with an artist whose native language isn't my own and finding such a special friendship with someone that I never expected, it's been wonderful. SUGA and I just connected naturally and I think you can hear that in the very different sounds of the two collaborations, but to me, they both feel authentic to our sounds and stories," MAX says.
View this post on Instagram
During the conversation with Bollywood Hungama, MAX was asked whether he ever had an opportunity to listen to any of the artists from India since the country is a hub of diverse music. MAX emphasizes, "I LOVE Bollywood. The colours are always so vibrant and the stories are always romantic and exciting. I feel the world in 'Colour Vision' is very similar to the world of Bollywood, especially its colours."
Touring is such an important part of an artist's life. While the pandemic has put a break on massive public gatherings and live concerts, digitally, artists are staying connected with their fans. Digital shows have truly been a boone. "They definitely help. Nothing fills the void of a true magical live show but these virtual shows bring a part of the energy we artists all miss so deeply."
MAX admits that he will eventually want to tour India someday. "I WOULD LOVE TO. I've been dreaming of playing live in India. My best friends have all had really special trips there and I've always been so jealous of their stories and experiences," he says.
Since music is a relief in these trying times, when asked what he has been listening to these days, the 28-year-old musician reveals, "I've been loving Amine's new 'Limbo' album. Three songs that are constant in my playlist are 'Super Rich Kids' by Frank Ocean, 'Say My Name' by Destiny's Child, 'Sugar' by Brockhampton.
'Colour Vision' drops on September 18. It is four years of hard work as MAX wants fans to feel the spark. "This whole album is really a reawakening and rebirth. Wherever you are in your life, I think we all just want to feel a new spark of magic and life. I hope this album gives fans deep joy and a new perspective that just sinks deep into their heart with content. I hope they find their own 'Colour Vision' in their life," he signs off.
BOLLYWOOD NEWS
Catch us for latest Bollywood News, New Bollywood Movies update, Box office collection, New Movies Release , Bollywood News Hindi, Entertainment News, Bollywood News Today & upcoming movies 2020 and stay updated with latest hindi movies only on Bollywood Hungama.