Ranbir Kapoor is going to be back on the big screen after ages with Shamshera. He's paired opposite Vaani Kapoor, who got a boost to her career with the critical acclaim that came her way for Chandigarh Kare Aashiqui (2021). Both came together to speak exclusively to Bollywood Hungama about their film and a lot more. What added to the fun was the banter they exchanged from start to finish!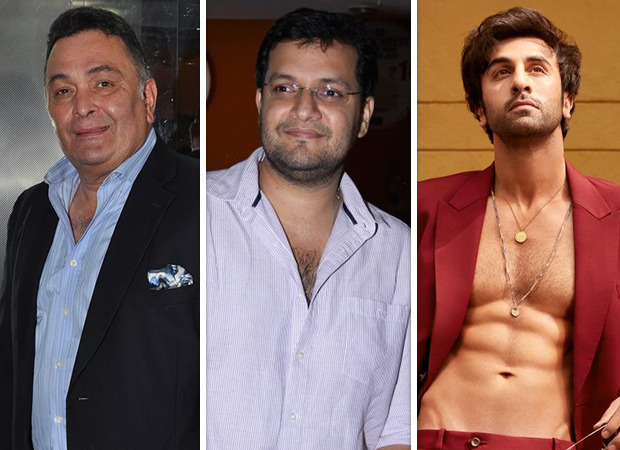 EXCLUSIVE: "My father Rishi Kapoor had WARNED me, 'Tu bahut PACHHTAYEGA. Karan Malhotra bahut hard taskmaster hai. Bahut saare takes leta hai. Bada tadpata hai. So, be ready'" – Ranbir Kapoor
Your last film, Sanju (2018), was released more than 4 years ago. How has your experience of promoting films after ages been?
Ranbir Kapoor (RK): It's always hard to promote and market a film. It's not easy. It's not my job. My job is to act (smiles). But you have to do it. It's the nature of the job. It's been four years. That's a long time. I have two big releases – Shamshera followed by Brahmastra. A lot of hard work and blood, sweat and tears have gone behind both these films. Fortunately, they are big screen bonanzas and I am pretty excited to see how the audience will accept me in these roles and whether they will like it or not.
You seem to have an interesting character in Shamshera. How was your experience?
Vaani Kapoor (VK): I am just happy because it's a very different part. I have never done something like this and it was refreshing for me. There are only glimpses of it that you have seen in the trailer. When you'll see the film, you'll see Sona unfold. There's a whole arc to her and a lot of depth that director-writer Karan Malhotra and writer Ekta Pathak Malhotra have given to my character. It's a very well written character. Of course, the film is about Shamshera. How she plays his strength and weakness is what audiences will find out once the film comes out.
At the trailer launch, you said that it took a while for director Karan Malhotra to bring the aggression from you…
RK: I'd like to believe that I have always channelized the director in some way. Thankfully, Karan is also the writer of the film. So, I could really understand what he was trying to say. I have never done such an angry, action-oriented part. So it was challenging for me as I am not an angry person. I am a very soft, well-spoken, quiet person. Nevertheless, it was exciting for me to do as an actor as it was away from my comfort zone. But everything was in the story. I call Shamshera a multi-genre one. It has action, romance, comedy, drama, emotion, and big set pieces. These kinds of films very rarely come way you. I am really grateful that I have had this opportunity.
Your father, the late Rishi Kapoor, had worked with Karan Malhotra in Agneepath (2012)…
RK: Yes, and he had warned me, 'Tu bahut pachtayega. Karan Malhotra bahut hard taskmaster hai. Bahut saare takes leta hai. Bada tadpata hai. So, be ready'! When we see the film, it's all worth it. However, working on this film was a nightmare. It was the most physically draining film for me, Vaani and all of us. We were covered in dust. We were shooting in peak summer in Mumbai wearing woollen clothes. I also had a thick beard. We were supposed to do action. So, it was really hard.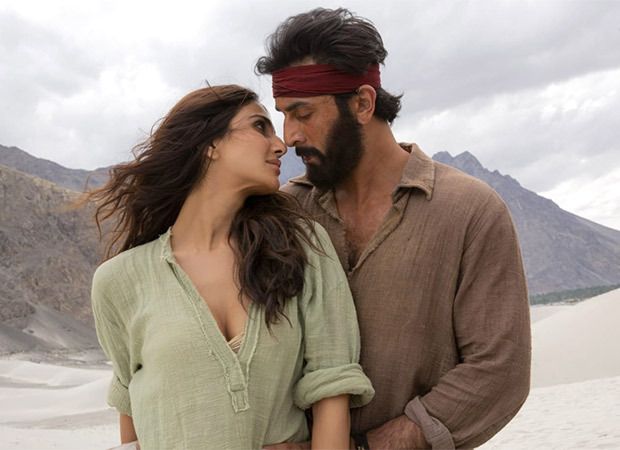 Vaani, How was it working with Ranbir Kapoor?
RK: Accha bolna mere baare mein (smiles)!
VK: Well, bahut kharab experience tha (laughs). But on a serious note, calm and coolness are the two adjectives I'll use for him. He's a dream co-actor. I don't think there's any co-actor of his who can say otherwise. I am taking the liberty to say this on behalf of everybody. Some actors come with a certain air about their stardom. He, on the other hand, is genuinely humble. There's no pretence. I think we befriended each other very early. And he shines on screen. There's a certain charm to Ranbir. I hope in future, I get to work with him over and over again because that's the experience he leaves behind for people who have been part of his team.
You also got a chance to share screen space with Sanjay Dutt…
VK: We've all grown up watching Sanjay Dutt. You know, the days of Khal Nayak, Saajan etc. And I met Sanjay sir once, as a child. We were at some hill station, at the Taj hotel. We were walking down the stairs and we bumped into him. He ruffled my hair. I was a baby, completely unknown to him. My mom, meanwhile, exclaimed that 'Oh my god, it's Sanjay Dutt'! She asked me if we can take a picture with him. He was so kind and nice-hearted. He picked me up and took a lovely picture. I must be having that photograph somewhere. I reminded him of it and told him, 'Sir, that was our first meeting'!
I remember my first meeting with Ranbir also. It was after Shuddh Desi Romance (2013) had been released. It was at YRF studio. He was walking out of the corporate wing and I was walking in. This was the first time I was seeing him in person. Sometimes, people look really good on camera and not as good in real (laughs)! That was not the case with him. In my head, I am thinking, 'Damn, he's cute'! But, I couldn't say that to him.
RK: You never told me this ya! (tells the writer) Yeh chhaapna zaroor!
VK: That day, also, I didn't tell you. I thought calling him cute would be inappropriate. So, I told him, 'Wow, you're so lean (laughs)'! He replied, 'Thanks, Vaani'. I then told myself, 'Lean? Is that the best you could come up with?'!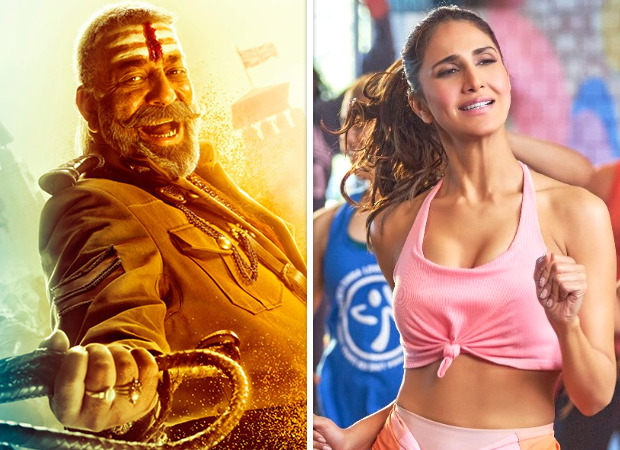 Ranbir, your last film collected more than Rs. 300 crores. Do you think in terms of getting big numbers for your films? After all, the box office is important…
RK: Box office is the only thing that's important. Cinema is not for personal satisfaction. You make it for an audience. Having said that, the films I have done earlier in my career, I don't feel bad about it. I knew what I was getting into. I knew what I was choosing. I knew the audience I was talking to. And the films I am doing right now, which are big-screen ones, it's not like I only want to do this. As an artist, you have to keep mixing up. It also depends on what kind of films are offered to you. Thankfully, both Shamshera and Brahmastra come under the big-ticket space. That is always the intention, to make films for a larger audience.
Vaani, You have had two releases post-lockdown, that too in cinemas. Shamshera would be the third release. What next after this film?
RK: Vaani and Akshay Kumar have had the most releases in the lockdown!
VK: Lockdown is the best phase of my life. That's when I actually got active. (smiles)
By the way, you were excellent in your last film, Chandigarh Kare Aashiqui. A lot of accolades came your way…
VK: Thank you. After it came on Netflix, that's where most people saw it. I guess viewers got sceptical when it came into theatres. Not too many people gave it a chance. Also, I guess a lot of people were apprehensive about taking their families with them.
And regarding my next film, I have signed a film but I can't announce it.
RK: Can I announce it? (tells the writer) Let me give you a clue. It's not a Yash Raj film!
Also Read: Shamshera meets Anupamaa: Ranbir Kapoor sets daddy goals as he learns how to hold a baby from Rupali Ganguly
BOLLYWOOD NEWS - LIVE UPDATES
Catch us for latest Bollywood News, New Bollywood Movies update, Box office collection, New Movies Release , Bollywood News Hindi, Entertainment News, Bollywood Live News Today & Upcoming Movies 2023 and stay updated with latest hindi movies only on Bollywood Hungama.