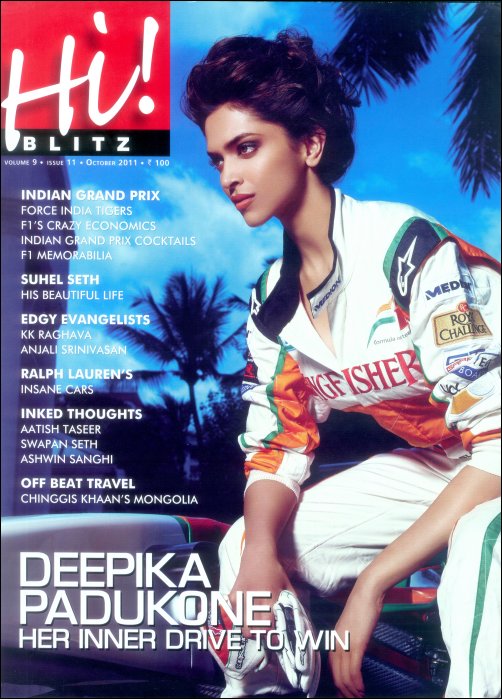 Sports and films are the religion of the Indian populace and this is a well known fact, taking it one step further is Deepika Padukone who is featured on the cover of the latest issue of Hi! Blitz.


Draped in full F1 gear complete with gloves, endorsement tags et al, Deepika still manages to look stunning. With the Force One car to complement her, the actress easily slips back into her modelling avatar, claiming that this profession is what actually enabled her to make a big impact in Bollywood.


If that wasn't enough, Deepika even talks about her relationship, sports and of course her films.


So, grab the latest issue of Hi! Blitz for all this and more.