This decade saw the rise and fall of the biggest stalwarts from the industry. While a lot has been spoken about the star-power of the actors, here's a series that analyses in-depth the strengths and weaknesses of the top 10 Bollywood stars, and ranks them based on their performance this decade taking into account factors like magnitude of success, opening day collections, consistency, potential, awareness, and loyal fan following. The one who scores high on all the fronts will be crowned the STAR OF THIS DECADE.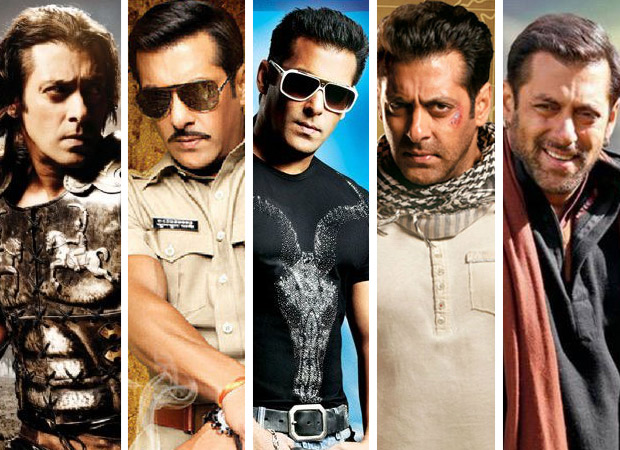 Number 1 on the list is Salman Khan and here's a report card at how he fared between 2010 and 2019.
2010-2015:
After a not-so-good run from 2000 to 2009, Salman Khan kicked-off the last decade with his ambitious project, Veer, which though took a decent start at the box-office couldn't do wonders due to the below par word of mouth. What happened post Veer is probably one of the biggest turn around in the history of Indian Cinema, as his stardom scaled new heights with Abhinav Kashyap's Dabangg, which presented him as the badass Robin Hood cop. The film took a record opening, and continued to set new records in terms of single day collections over the weekend and proved to be second highest grossing film of all time back then. Without any ado, it was a blockbuster. While a lot thought of it as a fluke considering his past record, Salman followed it up with Ready – a record non-holiday opener as well as grosser, Bodyguard – the first Hindi film to breach past the Rs. 20 crore mark on a single day, Ek Tha Tiger – the first film to go pas the Rs. 30 crore mark on a single day and Dabangg 2 – record non-holiday opener.
All the five films proved to be blockbusters of epic proportions, and Salman Khan became the only star in the history of Bollywood to deliver 5 consecutive blockbusters, that too in a limited span of merely 3 years. In the times when all his contemporaries (barring Aamir) were struggling to even touch the Rs. 75 crore mark, Salman delivered the Rs. 100 crore grossers with ease. And back then, the Rs. 100 crore club wasn't as redundant as it is today. It was sheer RAW stardom that enabled the film to take record starts as well as pose humongous lifetime totals. After 5 back to back blockbusters, he came up with brother, Sohail Khan's Jai Ho. The film opened in January with day one figures of Rs. 16.50 crore despite the tacky production values and not so accepted songs, it breached past the Rs. 100 crore mark in 2013. It was termed an underperformer and an average grosser at the box-office, again in the times when most of the actors, Rs. 100 crore was a mark of success. In terms of box-office, what Siddhant Chaturvedi said for nepotism stays true for Salman in terms of collections – "Jahaan Baakiyo Ke Sapne Pure Hote Hai, Waha Salman Ka Struggle Shuru Hota Hai," as what was a mark of success for others, was termed an underperformed for Salman and the struggle for the hit mark began post that number.
Post Jai Ho, he got back in form again with Kick, which proved to be a blockbuster and also the first Salman Khan film to enter the Rs. 200 crore club at the box-office. Kick was followed by the landmark film of his career, Bajrangi Bhaijaan, which defied all laws and breezed past the Rs. 100, 200 and 300 crore club. Bajrangi Bhaijaan was the seventh blockbuster for Salman in his last 8 releases.  And that's a count more than the combined blockbusters taken together of some of his contemporaries. Bajrangi Bhaijaan was followed by Prem Ratan Dhan Payo, which holds the record of getting maximum audience on board in terms of footfalls on a single day. The film managed earn a little above the Rs. 200 crore mark, but yet underperformed viz-a-viz the expectations, as trade expected it to go past the Rs. 300 crore club. None the less, it was a hit. Salman ended the first half of decade with 10 films, of which 7 were blockbusters, 1 was a hit, 1 average and one below average grosser.
2010: Rs. 186.53 crore
2011: Rs. 268.64 crore
2012: Rs. 353.78 crore
2013:
2014: Rs. 347.85 crore
2015: Rs. 530.50 crore
2016 – 2019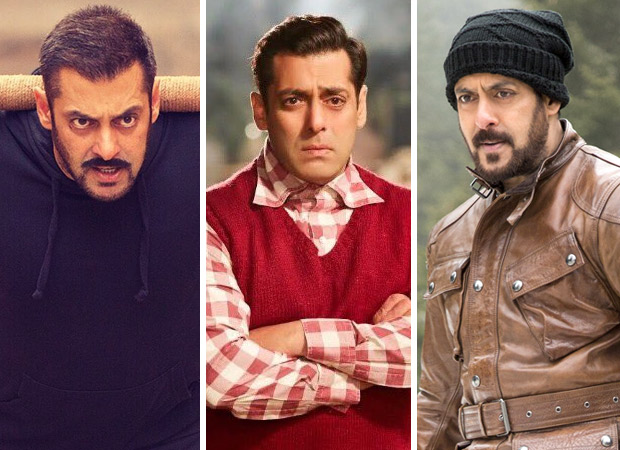 Riding on a high, Salman continued his domination in 2016 as well with Ali Abbas Zafar's Sultan. The hype surrounding the film was at another level as it featured Salman Khan as a wrestler and backed by chartbuster music. It became the first and only Hindi film to rake in over Rs. 30 crore for five consecutive days and earned over 180 crore within its extended opening weekend. 4 years since then and record till date stands unchallenged.  It was a blockbuster, 8th for Salman this decade. The follow up to this was Tubelight, a film that was far away from what Salman has done this decade. It appealed to the multiplex audience, and took a reasonable opening of Rs 20 crore plus on a pre-Eid Friday. Salman's presence also got the masses on board, but the end product was disappointing and so were the lifetime collections around the Rs. 120 crore mark. But then, the Tiger returned as Salman got back to his home turf with Tiger Zinda Hai, a massive Rs. 340 crore blockbuster, thereby being the 9th for him this decade. If one goes down the history, this would probably be the highest that any star has delivered in a span of 10 years. The stage was set for him to become the first actor to have 10 blockbusters in a decade, but the route after Tiger Zinda Hai was a bit hazy and an opportunity missed.
Race 3 was probably the biggest mistake of his career this decade wherein he took the audience on a ride by sleepwalking through the film delivering a half-baked product. Despite horrendous reviews – from audience and critics alike – it did make the money with lifetime numbers around the Rs. 170 crore mark. But the film did tamper Salman's goodwill as the word of mouth was horrible to say the least. This was followed by a noble attempt, Bharat, which went a little haywire due to the prolonged runtime, and stretched climax. The film, though a success, couldn't scale the heights that previous two collaboration of Salman Khan and Ali Abbas Zafar did. This was followed by a formula film like Dabangg, which became his only film apart from Veer that wouldn't touch the 1 crore footfall mark. Poetic ending we must say considering that in his decade of dominance, only his first and last release of the decade didn't touch the Rs. 1 crore footfall mark.
2016: Rs. 300.45 crore
2017: Rs. 458.42 crore
2018: Rs. 166.40 crore
2019: Rs. 355.00 crore (expected)*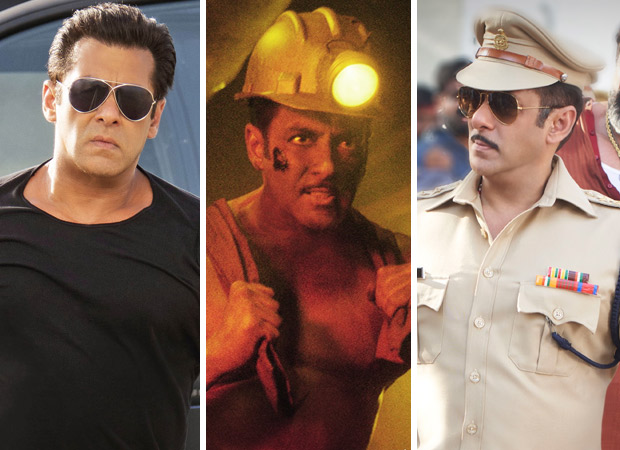 The number crunching analysis:
The numbers above speak for themselves as the RAW stardom that Salman displayed this decade is something everyone in the industry would just dream off. At the start of the decade, his merely presence took films to the blockbuster mark, however with times changing that isn't enough and his films need to be backed by some substance. Bajrangi Bhaijaan, Sultan and Tiger Zinda Hai showed us the potential that a good film with Salman has; while Bharat showed us his ability to take an average film to the Rs. 200 crore mark. On the flip side, Race 3 and Dabangg 3 showed us that his loyal audience has the spending power to take his bad films above the Rs. 100 crore mark. His has been the star of the decade, but there needs to be some sort of introspection soon before he loses this crown to someone else (read Akshay Kumar). In terms of audience pull, no one comes close to Salman at the moment, but the time isn't far away when audience lose their trust and refrain from watching his film after being cheated multiple times. He missed out on collection Rs 3000 crore this decade by a whisker and little better planning towards the end would have ensured him to go past the number like a breeze. He missed out on it by Rs. 37 crore (approx.) and without the CAA protests, the gap would have been even narrower as Dabangg 3 lost approx. Rs. 15 to 20 crore from its lifetime due to the turbulences. His average collection per film is as good as Aamir Khan, who did half the number of films that Salman did and the total aggregate collection this decade is almost similar to Akshay, who did twice more the films that Salman did. He managed to strike a perfect balance between quality and quantity. A film more, or may be a little better content and Rs. 3000 crore would have been a history for him. None the less, a humongous feat.
Where does Salman go from here?
Well, we have a lot about the route that Salman should choose from hereon. The best way forward for him is to do films that have some sort of content for the audience rather than the Dabanggs and Races of the world, which ride solely on his screen presence. The audience is willing to see Salman in different avatar, and the fact that his non-formula film, Bharat earned more than Dabangg 3 and Race 3 reinstates the fact that Salman should do films in the commercial space, which should not necessarily be action.
A good drama, with him in the larger than life character like Pawan from Bajrangi Bhaijaan or even Bharat from Bharat, can do wonders with the audience. He has a massive pull among the family audience, and that's a section that is eager to watch feel-good drama's with larger than life cause. May be a film with Sooraj Barjatya or a reunion with Kabir Khan or Ali Abbas Zafar is the way forward. That aside, Salman has a terrific success rate in the comedy genre too, and if he comes across the right comedy script with an able director, he should just jump onto the opportunity and get it on one of the Diwali's. A humble request to Salman is to understand the fact that the audience is willing to see him in good film, and that doesn't necessarily have to be in the action genre. The "Bhai" image is cultivated in the last 10 years, but there is large section of audience for whom he is still the simple innocent "Prem", and he still has the ability to make them smile and cry with the innocence.
A right film, with his stardom, can set the box-office on fire and history is full of examples. A little attention to the casting and music, backed by an interesting script in any space will get Salman back in the race. Here's hoping to see him explore different space post Radhe.
Final summary at glance:
Total Collections: Rs. 2965 crore
Total Films: 16
Average/Film: Rs. 185. 31 crore
Also Read: Kick-boxing an integral part of Salman Khan's fitness regime, reveals his trainer
BOLLYWOOD NEWS
Catch us for latest Bollywood News, New Bollywood Movies update, Box office collection, New Movies Release , Bollywood News Hindi, Entertainment News, Bollywood News Today & upcoming movies 2020 and stay updated with latest hindi movies only on Bollywood Hungama.