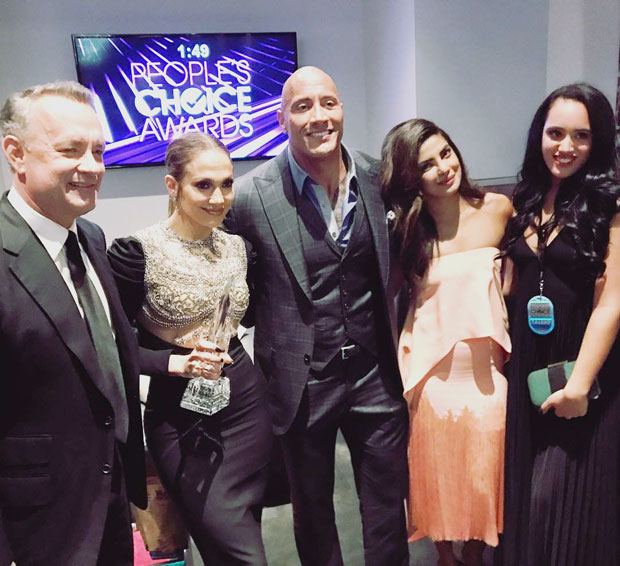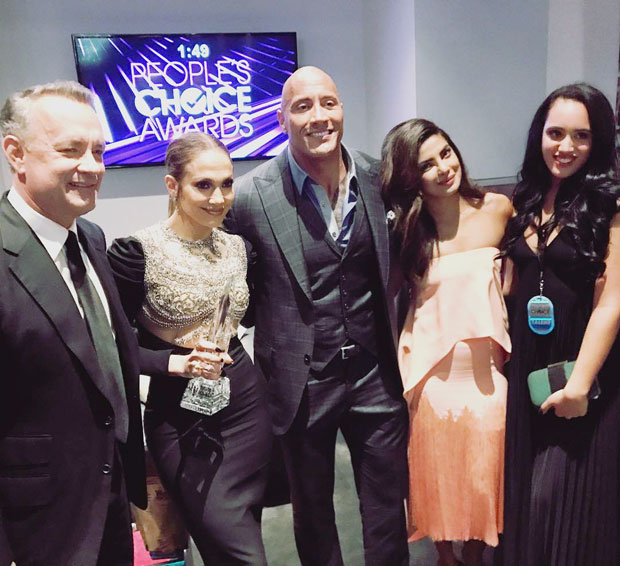 One can't stop Priyanka Chopra not even an injury. The actress, who had suffered a concussion due to on-set injury, is back on her feet and how. Priyanka Chopra attended the People's Choice Awards 2017 where was awarded the Best Dramatic Actress for Quantico.  This was her second consecutive win at the PCAs.
On Wednesday, Priyanka Chopra was a true professional as she wowed in a strapless pink peach top and fringe skirt. After her win, she met up with fellow winners backstage who happen to be the biggest stars of Hollywood including Tom Hanks, Dwayne Johnson and Jennifer Lopez. Dwayne also happens to Priyanka's co-star in Baywatch and was accompanied by his daughter Simone. Priyanka shared a photo with them and wrote, "Beautiful evening with beautiful people! Congrats @therock @jlo @tomhanks on your amazing wins! Awesome to meet you @simonegjohnson you looked lovely! Thx for the tip #PCAs."
Priyanka Chopra will be back on the TV screens as Quantico returns on January 24 in India after the winter break. Besides this, she will also be making her Hollywood film debut with Baywatch alongside Dwayne Johnson and Zac Efron which releases in May 2017.