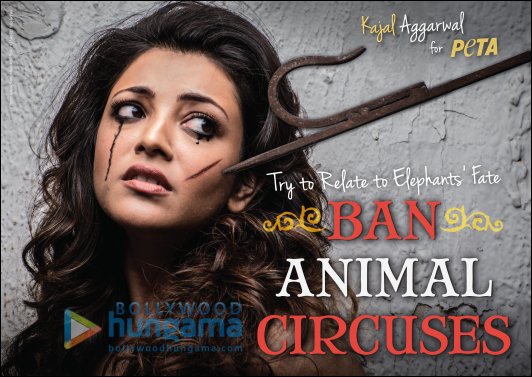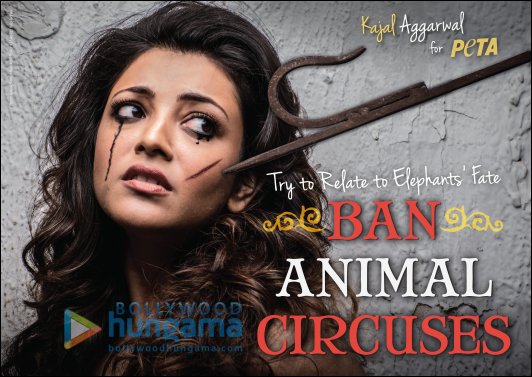 The gorgeous Kajal Aggarwal, who was last seen in the smash hit film Singham, recently teamed up with People for the Ethical Treatment of Animals (PETA) India for an ad that makes the hideous abuse of animals used in circuses abundantly clear.


The said ad features her with a spear that threatens to pierce her face with a caption that reads 'Try to relate to elephants' fate - Ban animal circuses'. While the ad was shot by photographer Gaurav Sawn, her hair styling was done by Amit Thakur, and Raju Jadhav did her make-up.


Speaking about the ad, Kajal said, "As an actor, I perform out of choice. But animals are not given a choice in circuses. They are made to perform by all sorts of brutal ways, like by caging them, by caning them. They are not given proper veterinary care. They're not given food. They are tortured with all sorts of instruments and made to perform."