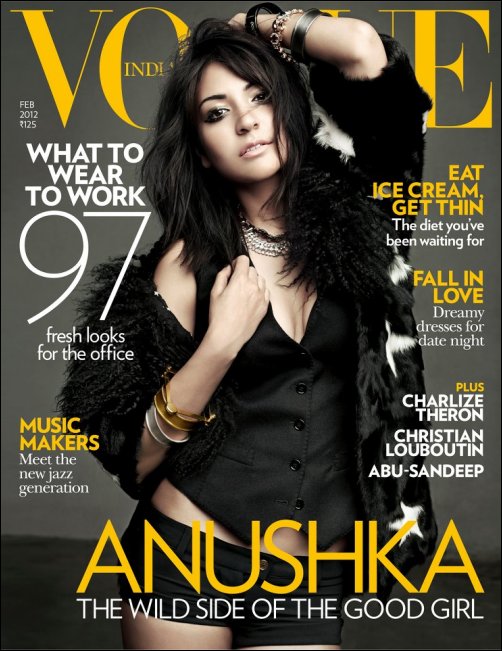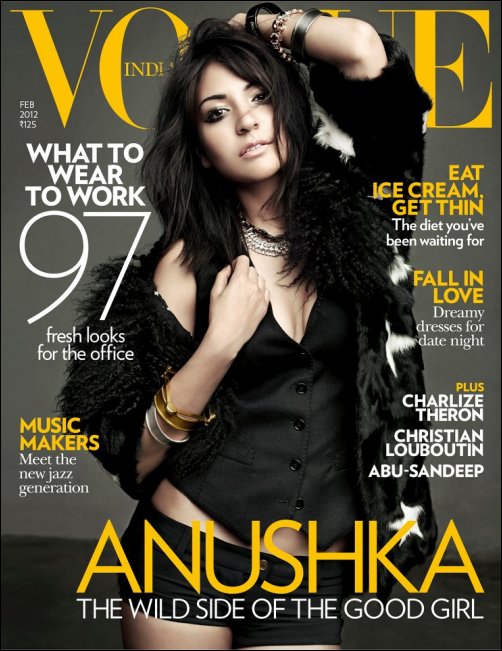 This year the winter seems to be lasting longer, with temperatures reaching low we thought its time to get things heated up a bit. And the latest issue of Vogue does just that with Anushka Sharma scorching the cover. From her debut as Taani in Rab Ne Bana Di Jodi to becoming the next rising star, it's Anushka Sharma all the way.


Draped in a stunning mink jacket with inlay stars and a Mongolian fur collar and woollen waist coat both from Dolce & Gabbana paired with black shorts and accessorized with silver, gold and rhodium bangles, Anushka portrays the quintessential supermodel.


Backing up the stunning imagery is an equally revealing article that explores the wild side of the good girl Anushka. Traversing the journey of her life from her army upbringing to her rise to stardom, as Anushka says, "Life is structured in a way to bring you to a particular point." She also clears the air about the anorexia rumour that was doing the rounds, "I have a naturally lean, tall body. It bothers me when people say that I have anorexia." We take your word for that Anushka.