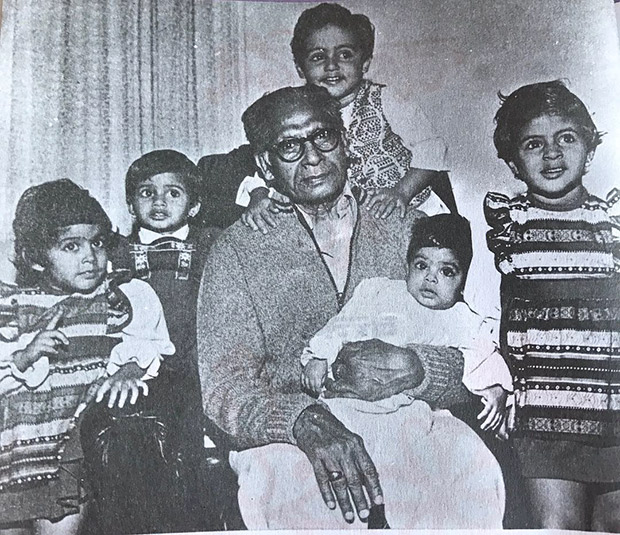 We all know that, besides being a son of superstar and a legend named Amitabh Bachchan, Abhishek Bachchan is equally a social person and a social media person. The writings on his social media handles are always something which evokes interest.
Today, under the 'heading' of 'Throw Back Thursday', Abhishek Bachchan posted an extremely dated photograph of his alongwith his sister, cousin sisters and extremely dearest grandfather aka 'Dadaji'. Abhishek Bachchan captioned the same as "#throwbackthursday that's my Dadaji with my sister and cousin sisters and me..... Good times. All 4 of my sisters are going to kill me for posting this photo!".
Readers may know that Abhishek Bachchan's grandfather is the well-known writer (late) Harivansh Rai Bachchan, whose heartfelt writings have a profound impact even in today's time and age.