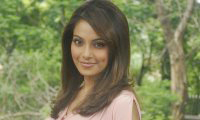 Is homosexuality a disease? Health Minister Ghulam Nabi Azad seems to think so. Bollywood junta reacts to his recent statement of calling homosexuality a disease.


Bipasha Basu: "Homosexuality cannot be ignored or disrespected! Human beings are entitled to their sexual preference. At a time when the entire world is slowly legalizing gay marriages, we in this country at least need to open our eyes and not discriminate against the gay community."


Nandana Sen: "As a democracy we cannot propagate the regressive view that gay sex is unnatural. On the contrary, it's unnatural to pretend you're straight when you're gay. Gay Marriage Equality is being internationally legalized even as we speak and the UN just passed a resolution promising to confront any exclusion based on sexual orientation. Is the institution of marriage, or the UN resolution, 'unnatural'? We need to catch up with the world and understand that a gay relationship is just like a heterosexual one, based on love and a bond of togetherness between two individuals. Sex is its natural consequence."


Farhan Akhtar: "Mr Ghulam Nabi Azad should apologize for discriminating against Indian citizens on the basis of their sexual orientation. There's no scientific proof to justify his comments. I am surprised he has made such a statement."





Celina Jaitly: "It is indeed shocking for me to hear and believe that our Health Minister would make such undemocratic statement. Everybody is entitled to an opinion as long as it does not diminish the human rights of an individual. Just for the information of honourable Health Minister the World Health Organization removed homosexuality from its list of diseases in 1990. It was removed from the ICD-10, endorsed by the 43rd World Health Assembly on May 17, 1990.Also according to medical fraternity a person should not be said to have a disease or illness unless the person's actions substantially impair their ability to function in their work or personal life. If this statement has truly been made then it should be immediately retracted as it is of a regressive nature violating the democratic and human rights of a minority."


Juhi Chawla: "I used to think that way too. A lot of us are brought up in conservative atmosphere. But as I grew up I realized gay people possess inherent qualities that have come to them genetically and not as a result of social conditioning. It isn't as though people become gay to be unconventional or rebellious. They are the way they are because that's how they're born."


Kabir Bedi: "The mental health of the Health Minister needs to be examined. In any advanced country he'd be forced to resign for his ignorance in calling homosexuality a disease."


Nandita Das: "I am appalled by the ignorance of the Health Minister. He is in a position of power and responsibility and so his ignorance cannot be overlooked as it sends out wrong messages. In today's day and age where same sex marriage is being legitimised around the world, and our own Delhi High Court has decriminalised homosexuality, I am amazed how ill-informed and insensitive our Health Minister is. If he is any reflection of how little our 'educated' class knows, then it is a wake up call. After all who is defining what is 'normal'? Those who are abnormally ill-informed?"


Sonu Sood: "There is a lot of violence and unhappiness in the world. Love and happiness, in whichever way people find it, is welcome. It's much better if people are allowed to express their sexuality openly and in whatever way seems natural to them rather than closeted in claustrophobic prejudices."


Minissha Lamba: "Coming from the Health Minister that's a really unhealthy statement. It's dangerous enough when such nonsense is propagated by self-appointed gurus and god-men. In a country like ours, inciting people with such provocative statements is the worst disease of all."


Sohail Khan: "This is an entirely individual choice. And we should respect that."


Pooja Bedi: "It may be unnatural for him. But very natural for others! This (Azad's comments) clearly illustrates the dire need for people with sensitivity, maturity and wisdom to be in positions of authority."






Yana Gupta: "How does he know that it is unhealthy? Has he tried it? I believe sex can be beautiful when there is love. And who are we to judge if there can or cannot be love between partners of the same gender? I also believe one shouldn't go around passing judgement on something he/she has not experienced."


Sanjay Gupta: "He needs to get his head examined. And we need to seriously think whom to vote for. If the Health Minister thinks like this then God help us."


Chitrangda: "There will always be people in all generations who have rigid mentalities. Unfortunately they sometimes hold positions of power. I feel everyone should be allowed their own opinions and beliefs."


Samir Soni: "Incidentally I played a gay designer in Madhur Bhandarkar's Fashion…I believe Mr. Azad called homosexuality a disease. For his sake I hope we find a cure or a vaccine soon just in case he catches it too."


Vikram Bhatt: "How can something that hundreds of people indulge in be unnatural? It could be unpopular for some, uninteresting for some and unbelievable for others. But unnatural? No chance!"


Rahul Bhatt: "I say, live and let live. For me the real menace is paedophilia. There have to harsher laws against that. Even the High Court has made amendments in Section 377 of the IPC."


Shekhar Suman: (the only to agree with Azad): "I guess he is right. The Union Health Minister doesn't subscribe to same-sex union. So it's natural for him to say it's unnatural. Very simple…If it was natural then God wouldn't have wasted his time creating Man and Woman. And that's the 'hole' truth."


Fardeen Khan: "To a heterosexual, homosexuality will never seem natural and vice-versa. The important thing here is nobody has the right to judge or discriminate against anybody on the basis of sexual preference. I'm all for celebrating one's sexuality with pride and dignity."


Onir: "It's sad that we've a health minister who doesn't know the scientific truth that different sexuality is natural and present in different forms of life. It's dangerous for any country to have a health minister with such prejudices. How will he deal with HIV and AIDS awareness? It's a shame that the largest democracy in the world denies such a huge chunk of the population its democratic rights. Mr Azad should quit. He is a hurdle to the journey towards a progressive democratic society."



Pritish Nandy: "I am amazed that a man like Azad would say this. It's right out of the 19th century. Next, he will say women should stay at home and cook and that it's unnatural for women to go out and work. In the 21st century why do we have ministers with the mindset of the 19th?"


Ram Gopal Varma: "I don't like gays because they don't like women."
BOLLYWOOD NEWS
Catch us for latest Bollywood News, New Bollywood Movies update, Box office collection, New Movies Release , Bollywood News Hindi, Entertainment News, Bollywood News Today & upcoming movies 2020 and stay updated with latest hindi movies only on Bollywood Hungama.