Sidharth Shukla and Shehnaaz Gill's complicated relationship is quite the highlight of Bigg Boss 13. As the show nears the finale, the drama has been increasing more and more. Sidharth Shukla and Shehnaaz Gill have been going through some issues as of now and after their recent spat, he is ignoring her completely despite her efforts.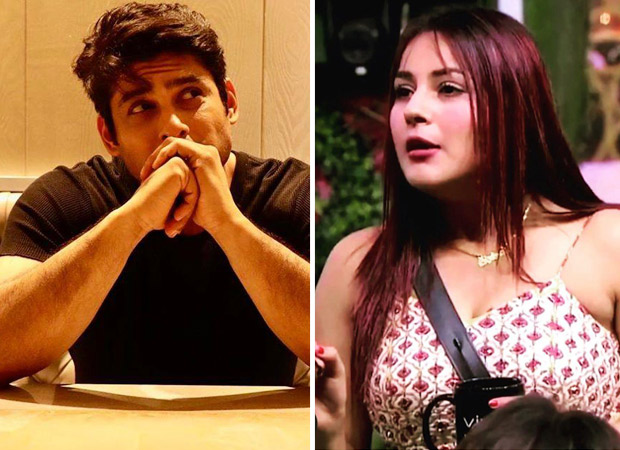 Shehnaaz has been trying to convince Sidharth to talk to her but he refuses to budge from his decision. However, after ignoring her demands for clarification, he finally spoke up last night and cleared things out with her. He was seen talking to her where he said that his attachment with her is like smoking cigarettes, he knows that it is ruining him and it will ruin him, but he cannot let go of it.
He further told her that he will not speak to her during the rest of the show and he will make sure that she does not face any issues because of it, whether she likes it or no. giving her a piece of his mind Sidharth further said that he does not like taking a puff from this cigarette because its problematic, but he ends up smoking anyway.
Shehnaaz asked if he is doing all this with regards to the game and trophy, which Sidharth denied completely. Shehnaaz said that she feels breathless and uneasy if she doesn't speak to him. However, Sidharth had made up his mind and ended the conversation after he gave her a note that said that he will never forget her, but will also not make any efforts to stay in touch with her and that they're very different people.
What new turn do you think SidNaaz will take?
Also Read: Shehnaaz Gill loses her cool and physically attacks Sidharth Shukla on Bigg Boss 13