Bollywood actress Bhumi Pednekar, who started a much-acclaimed pan India digital campaign called Climate Warrior to raise awareness about climate change, global warming, and environment conversation, has now featured Gurashish Sahni who is the Founder and Director of RaddiConnect - a company aimed at making a positive difference towards waste management and reduction of pollution. Bhumi aims to highlight the champions of nature from across the country through her digital initiative and wants to start a nation-wide conversation on climate change and reduction of pollution.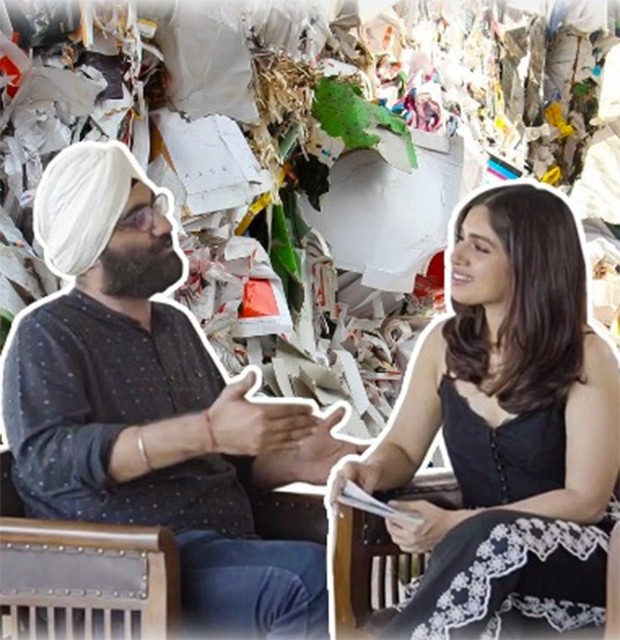 RaddiConnect provides a door-to-door service for their customers to have their recyclable waste picked up for free and donate that amount to an NGO. They also provide wet waste management solutions to corporates and housing societies by setting up onsite composting and bio-gas plans.
Waste segregation in simple terms means the separation of wet and dry waste. A simple process that can be started at home wherein biodegradable waste should be separated so that it can be composted and dry waste like paper, plastic, metal, glass etc., which isn't biodegradable be put in another dustbin. Waste segregation is the first step to help save the environment and reduce the intensity of poisonous gases like methane, carbon monoxide which are emitted from the waste that is accumulated at the garbage dumping grounds.
The leading lady has also been an active participant in beach clean-ups with activist and beach warrior Mr. Afroz Shah. Bhumi has also been supporting teen activist Great Thunberg's Fridays For Future's (Mumbai Chapter) peace marches and gatherings with fellow Mumbaikars to highlight the environmental crisis and initiate a dialogue with people working relentlessly to save the environment.