For the first time ever, we saw the Gen Y superstar Alia Bhatt and superstar Aamir Khan come together! But this was not for a film. It was for a noble initiative kicked off by Aamir's Paani Foundation. While many other Bollywood stars have extended their support to the cause in their own ways, the latest entrant Alia Bhatt will be championing for this Mahashramdaan as the young mentor.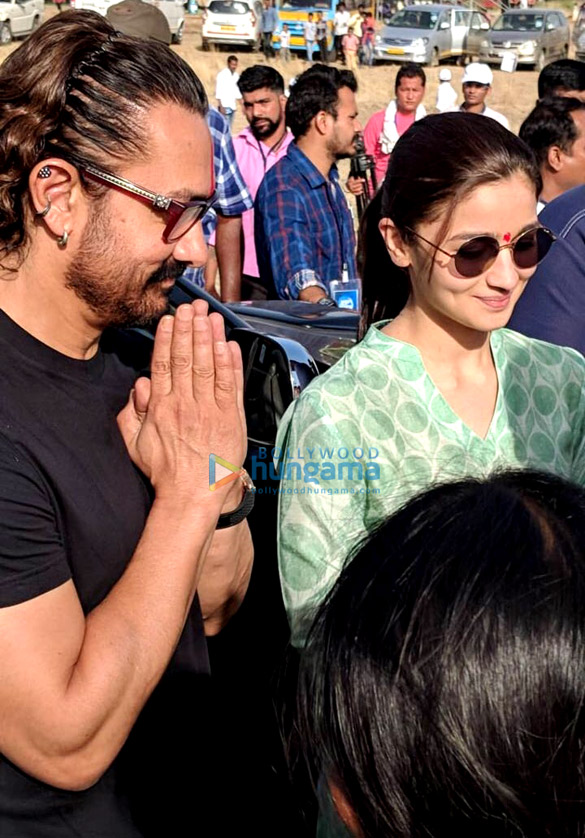 It has been reported that Aamir Khan was on a lookout for a young celebrity who will resonate with the audience. He wanted this star to support him in the Mahashramdaan, the new initiative of Paani Foundation to encourage youth participation. In a bid to do the same, Alia Bhatt has been signed as the face of the youth for this initiative. Furthermore, she even accompanied the superstar to Latur where they have kicked off the initiative.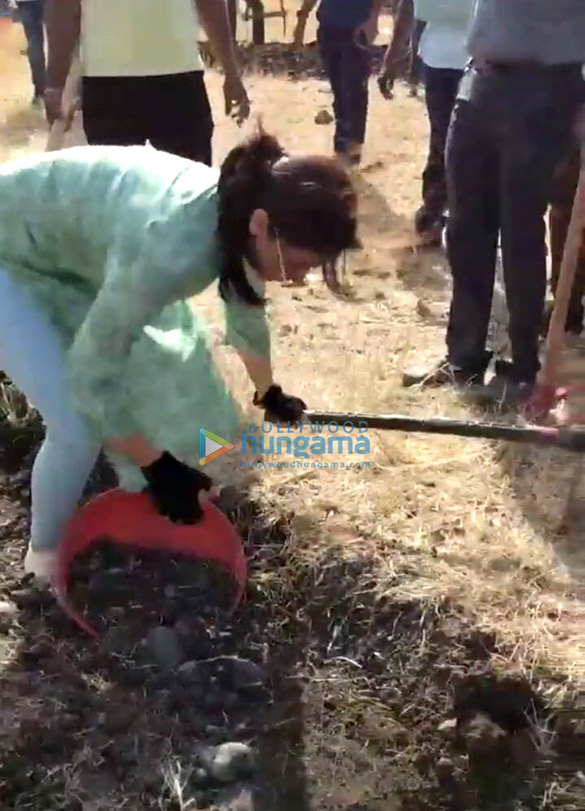 In fact, this recently released picture is a proof that Alia Bhatt has extended her full support and cooperation to the Maharshramdaan. The actress has taken time off from the shoot of the period drama Kalank, a multi-starrer where she is paired opposite Varun Dhawan. The said schedule was happening in Mumbai and after her Latur trip for the initiative, she will be returning to the city in the afternoon itself for Raazi promotions.
In the said pictures, we can see the actors ploughing since they are lending a helping hand to the labourers. Their objective is to resolve the problem of water scarcity by making facilities for water harvesting.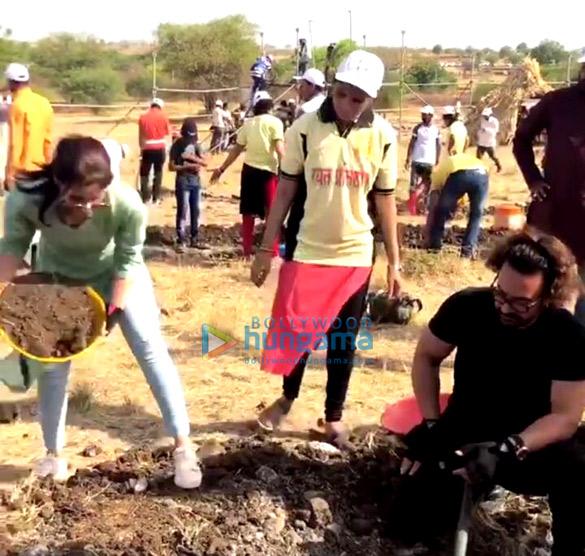 For the uninitiated, Paani Foundation was started with the sole aim of providing water facilities to areas where they are facing extreme scarcity due to famines. The Mahashramdaan aims to spread awareness about the plight of rural areas and farmers amidst the urban population. It also aims at seeking help from them in whichever way possible to help the farmers.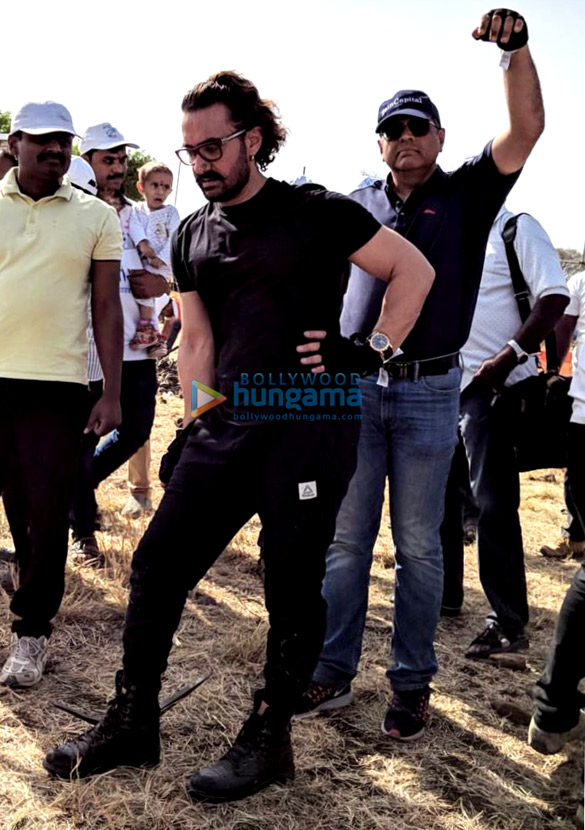 Alia Bhatt is expected to play an important role of seeking support from the younger generation. For the same, she has been announced as the celebrity Jal Mitra of the initiative. Besides the pictures, a chat show too will follow post the ploughing session and it will be aired on GEC channel.
Also Read: Is Aamir Khan turning brand ambassador to improve Indo-China trade?
BOLLYWOOD NEWS