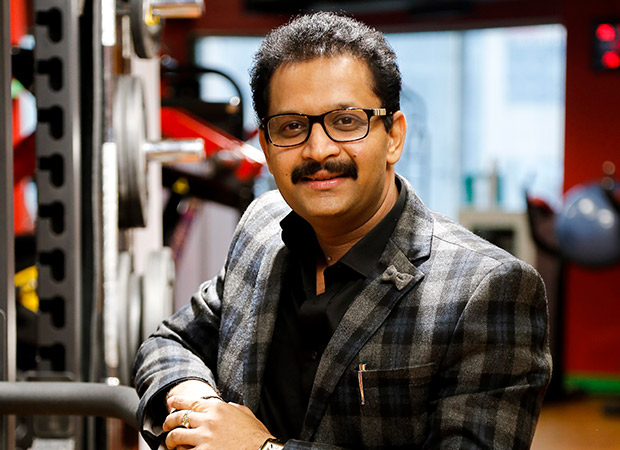 Vinamra Gupta of Red Rocks Entertainment, the man behind the Salman Khan propelled Dabangg Concert in Delhi on December 10, spoke exclusively to Bollywood Hungama's Faridoon Shahryar. Mr Gupta shared exclusive information about the show and how he plans to fill the 65000 capacity at the HUMUNGOUS Jawaharlal Nehru Stadium.
Dabangg Concert featuring Salman Khan in Jawahar Lal Nehru stadium in Delhi is a huge project. Could you tell us more about it?
Event industry in Delhi has reduced in size these days as compared to earlier. Either there are live concerts or small parties, the big mega events that should happen don't happen often these days. Usually in these big events there are international artists who have a fixed audience. These artists mostly perform for people of 19 - 31 age group, these aren't for younger age groups and neither for people like me who are older than 40. Keeping that in mind we wanted a big concert where the normal Indian audience who dreams about stars like Salman Khan get entertained. As soon as I got to know that Salman Khan and team are doing shows in different countries I approached him as well.  Fortunately we got this project and now Salman Khan is performing for the first time in Delhi for this show. We kept in mind that if Salman Khan and other artists that are coming on-board with him would perform here we would require a huge property to carry out this event as there can be a capacity crowd of 70,000-100,000. Jawahar Lal Nehru Arena was the only place that could accommodate such a huge audience. For the first time that it has been passed by the ministry to conduct a show of this level in the stadium. And because of that this show feels more royal than ever. The biggest advantage that we have is that usually in today's time most of the concerts are standing but this entire event would be for a sitting audience so that family and kids are comfortable as well. We are also setting a great example by setting the ticket pricing in this show. We have kept a very ordinary pricing range from 1200 to highest being 30000 which is very normal in a big concert. Even an auto-rickshaw driver who is a fan of Salman Khan would be able to afford and attend this mega event with all the pride. The ticket pricing is of various range 1200, 3000, 5000, 10000, 15000 and people can buy accordingly which ever one they are comfortable buying. All seats are fixed and everyone who buys a ticket will get to sit throughout the entire concert. We had the aim of doing a different thing where crores of people who watch him on screen can see him live at this mega event. There is a huge buzz in Delhi about this show since it was announced and everyone is eagerly waiting for December.
Could you tell us more about Red Rocks Entertainment which is your company that is behind this mega show?
Actually I come from a very different background but Red Rocks Entertainment was launched by me 2 years ago. I always had this aim of making this the number 1 event company in Delhi. We have won 5 awards within a year for our gym. I have entered the entertainment industry recently and I have either invested or tried to help or be a part of all the live events in recent times in Delhi. I did that to gain the experience of the industry as I was very attracted to this industry. We wanted to come up with a very unique product and be on everyone's mouth so as soon as I got to know about the Da-Bangg Tour I thought it was perfect for my company. The interesting fact is that my mother who is 70 years old is also excited and my 10 years old is also a Salman Khan fan. Everyone knows that Salman Khan is a superstar.
So apart from Salman who are the other stars who shall be part of this show? 
Alongside Salman Khan there will be Sonakshi Sinha, Prabhu Dheva which is very exciting that people here would first be able to see him live and perform. Then there is Kriti Sanon as well who is now being liked by a lot of people after her latest releases. And there is Daisy Shah and Meet Bros as well. Manish Paul would be anchoring the show who is one of the best in today's time.
What time will the show start on December 10? 
It will start around 7:30 in the evening and it is a 3 hour show so it will get over by 10:30 - 10: 45. The stadium has 65,000 capacity and at any cost I have to ensure that this stadium is houseful. Wherever I am promoting this show in Delhi, I am not only doing it for the tickets but I am doing it so that everyone knows Red Rocks Entertainment so that next time when we launch a show which will again be unique and easy. Everyone usually does these shows for money thinking about profits but we are doing this so that everyone in Delhi knows about this show and that it's being done by Red Rocks Entertainment. Like for e.g. whenever there is T20 match everyone know about it whether they can go or not and that's the intention for our show as well, everyone should know about it. There 3-4 crore people staying in Delhi NCR, my aim is to convince 60,000 of them to come for this show. For offline, we are in direct contact with our audience which nobody does in today's time; they just usually opt for social media. We will get involved with all the big showrooms, stores, brands, jewellers, grocers etc. across Delhi. We are promoting this in a huge way in Delhi and we are documenting everything with photos and videos.
Tiger Zinda Hai is releasing on December 22. The promo has generated a tremendous curiosity. Do you think that this will further add to curiosity around the show as well? 
Actually when we booked for this show we were given the information that this film might release earlier than the show so we thought it will help our show as it will be easy to promote our show then, but then we got to know that it will release on 22nd and we thought that even this will benefit as people will get to see Tiger Zinda Hai before 22nd itself. We are banking a lot on Salman Khan fans too as there passion is bigger than everything else. We are also running a Meet and Greet contest among fans to meet Salman Khan. And we are getting daily 100 videos from across India. Some of them can't even afford the ticket but they are willing to take loans just to see and meet their favourite dream superstar Salman Khan. We are trying to get these people too by giving away some free tickets as well!
You're expecting people from other cities to come and watch the concert too? 
YESS! We are have a very big ratio of people coming for this show from outside Delhi. We had launched the ticket sales 2 months earlier as Diwali could help and size of the show is very big.
Will you be having a press conference before the concert?
Salman Khan will arrive here on 10th morning itself. We were actually planning a press conference before but  we did not see any special benefit out of it so the press conference will happen at 10th itself in the hotel Salman Khan will be staying in.
This seems really interesting 
Having this in Delhi is a very big advantage because Delhi people like to go to places where the crowd is going. Then there are these aims that we kept in mind that we want to ensure that the stadium is full.
Tell us in terms of stage design, graphics and the scale at which the show will be mounted?
When conducting these big shows the most important part is star's projection. We will follow the same norms that were followed in London, Birmingham etc. and maintain the same royalness of the show. In Delhi we have also increased the size of the stage. We are working with the same people who have worked with Sohail Khan Productions in outside arenas and we won't compromise with security and projection. And even before the show begins at 7:30 we would have some entertaining programme from 5 to 7 30 as well. We would open the gates at 3 and the entertainment would be on so that people are thrilled and excited even while they are settling in. Entertainment would include performance by famous RJ's of Delhi etc. We want to celebrate this show like a carnival in Delhi. There were actually 4 programmes that day in Jawarhar Lal Nehru parking area etc but all 4 got cancelled because of this show.
What do you want to say about your online partners Bollywood Hungama?
We were very excited about this, we have always been seeing Bollywood Hungama on all social media platforms and today we are talking about our show on it and it couldn't get bigger than this. It's great for us. I am excited to see my promotions on Bollywood Hungama as much as I am excited for my show.
Sir our hashtag #DabanggUKHungama had a massive reach of 60 million and it trended nonstop in India and UK. 
That's amazing. I hope you help us reach that level and make this show as super hit as well! I am very excited for this.
BOLLYWOOD NEWS
Catch us for latest Bollywood News, New Bollywood Movies update, Box office collection, New Movies Release , Bollywood News Hindi, Entertainment News, Bollywood News Today & upcoming movies 2020 and stay updated with latest hindi movies only on Bollywood Hungama.