Hindi cinema has churned out hundreds of memorable songs and one of them is 'Allah Ke Bande'. It was a part of the film Waisa Bhi Hota Hai Part II (2003) which completed 20 years on November 14. This means that Kailash Kher, too, completes two decades in the industry as a lead film singer. Kailash became a sensation, thanks to this song and he continues to rule even today. On this momentous occasion, Bollywood Hungama exclusively spoke to Kailash Kher. The singer was more than happy to speak about his journey and memories.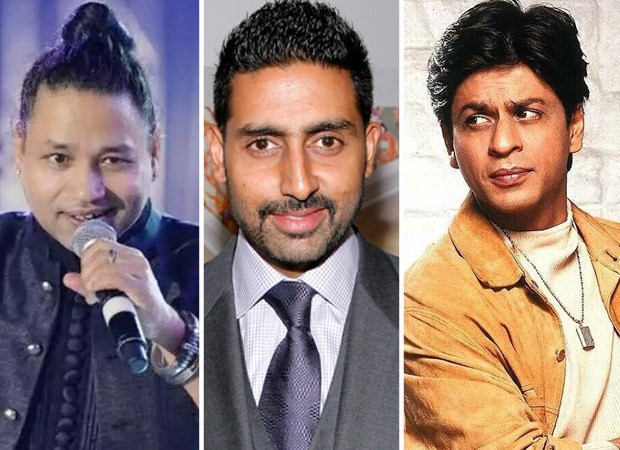 20 Years of Allah Ke Bande EXCLUSIVE: Kailash Kher reveals Abhishek Bachchan was so MESMERIZED by the song that he wanted to touch his feet; reveals that he almost debuted with Chalte Chalte: "The recordist told me 'Shah Rukh ki film hai'. I was like 'Arre, waah'"
Did you remember that 'Allah Ke Bande' completed 20 years?
I didn't remember. Today, when I learned about it, I was amazed. Such beautiful memories (smiles)!
Before 'Allah Ke Bande', you sang for Baaz: A Bird In Danger (2003) and Andaaz (2003) but not as a lead singer…
Yes. Tab tadke ki tarah kaam hota tha. Jaise daal mein tadka laga diya, that was the case with me. With Baaz, I got a chance to sing a part of the song 'Are Are Jala Koi'. The main singer was a senior, Sunidhi Chauhan. I remember calling my sister from a PCO and asking, 'Koi Sunidhi Chauhan naam ki bhi singer hai kya yahaan?'. My sister, 'Haan, haan. She has given several hit songs'. I told her, 'Uske saath hi gaaya hai aaj humne. Ab hum filmy gaayak ban jaayenge'! I observed Sunidhi to understand how filmy singers perform. Ismail Darbar was the composer and the recording happened at Salim-Sulaiman's studio in Khar. I knew Salim-Sulaiman through Ustad Sultan Khan.
Earlier, I had sung in Om Jai Jagadish (2002). I had lent voice to the liftman's character (played by Rakesh Bedi). Ranjit Barot was the background score composer. I used to sing jingles through which I became known in the world of ads. I came here in December 2001. It took me a while to struggle and get a foothold. Jingles gawate gawate Ranjit Barot ne Om Jai Jagadish ka gaana bhi gawa diya. When you sing in the background score, you neither get paid nor get credit. You just feel happy that 'Kahin toh gaa ke aaye'!
Hence, 
Baaz
 was significant as my name was mentioned for the first time. I remember I was asked for the spelling of my name. I couldn't contain my excitement. The film, however, was '
kaam chalau' 
types.
How did you bag Andaaz?
Suneel Darshan was impressed by my jingles. One of my jingles used to be played non-stop during the 2003 Cricket World, 'Kaisa Bhi Ho Jahaan…Ab Udna Hai Asaan' of Hero Cycles. Now when I look back, it seemed like God was giving me a sign through this jingle that 'ab udna aasaan hoga' (smiles)!
Anyway, Suneel called me. Salim-Sulaiman were also involved with the film. Andaaz was also the debut vehicle of Priyanka Chopra and Lara Dutta. Hamari awaaz ka bhi ek tarah se debut hi tha. The song was 'Rabba Isha Na Hove' and it also featured the voices of Sonu Nigam, Sapna Mukherjee and Alka Yagnik.
How much were you paid for singing minor parts in the songs in Baaz and Andaaz?
I was paid Rs. 5000 for each song. Those days, we used to ask for work, not money. This is common in India.
And then you bagged 'Allah Ke Bande'. How did that happen?
One fine day, I got a call saying, 'I am Vishal. I want you to record a film song for me'. I asked, 'Aap Vishal Bhardwaj bol rahe hai?' (smiles)! He told me that he was Vishal Dadlani and that he worked with Shekhar Ravjiani. After this song, we worked on many jingles together.
You also acted in the song and also a bit in the movie…
After I was done singing the song, I got a surprise when I was told the director wanted to meet me. At first, I thought the music director wanted to meet me! But they told me, 'The director of the film wants to meet you'. I got scared. Then I was told that the director wanted to cast me in the film. By then, I had called my sister and told her that I had sung solo. Her first question was 'Hero kaun hai?'. I laughed and told her 'Yeh mat poochh kyunki mujhe khud nahin pata'! When I was offered the acting part, I thought that I'd tell my sister that 'main hi hoon hero'!
Were you nervous while acting?
Yes, as I had never acted before. I am not just singing in the film. I'm also performing in the scene where the gang war happens, and I die after being hit by bullets. Thankfully, I got the shot right quickly. 
Maine paisa nahin
 waste 
hone diya, goli bhi
 waste 
nahin hone di'
! They loved my acting. The director said '
Achhe se mare aap'
 (laughs)!
How did you know 'Allah Ke Bande' is a big hit?
When director Shashanka Ghosh heard the song, he was very happy. That gave me the confidence that things have finally fallen into place. Until then, people used to mock me. But the way Shashanka Ghosh and his team reacted to my singing made me realize that I am being taken seriously and sincerely.
Moreover, work increased in films. People started using terms like 'fresh' when describing my voice and would be awestruck by my singing. Isse samaj aa gaya ki kuchh toh accha hua hai aur dilon ko chuu raha hai.
However, the film got delayed and it was released a year after I composed and shot for it. During this process of waiting, I went to a get-together at Arshad Warsi's residence. We both had bonded while working on the film. Abhishek Bachchan also happened to be there. Arshad had the song with him, and he played it on the music system. Abhishek was so mesmerized with it that he heard it 30-40 times. Arshad asked him 'Do you want to meet the guy who sang this song?'. Abhishek replied, 'Oh yes. I want to touch his feet'! Abhishek then met me. He gave me a tight hug and was very warm towards me. He said 'What a song you have sung. What a voice you have. What a soul you are'. He held my hand while talking. I was speechless. This incident left a huge mark on me. And once the song was out, the rest is history.
Those days, there used to be a lot of outlets of Planet M. They used to play 'Allah Ke Bande' from morning till night. I was told 'Yeh gaana sunn ke log ruk jaate hai'. They used to enquire about the album, the singer and whether it was Nusrat Fateh Ali Khan! Aise confuse hoke woh rukte the. Rukte the toh album kharidte the'! I had no words when I heard about this episode. Then A R Rahman called me (for the Swades song 'Yun Hi Chala Chal Rahi').
The music launch of the film took place at Planet M at Shoppers' Stop, Andheri. I had a flight to catch. Shashank heard about it and said 'Tu event ke beech mein bhaagna. Yehi toh main tere liye chahta tha'! And that's what I did. In the middle of the function, I left like a star. The makers told the photographers, 'Yehi hai woh jiska gaana baar baar chal raha hai'. The photographers got excited and clicked my pictures.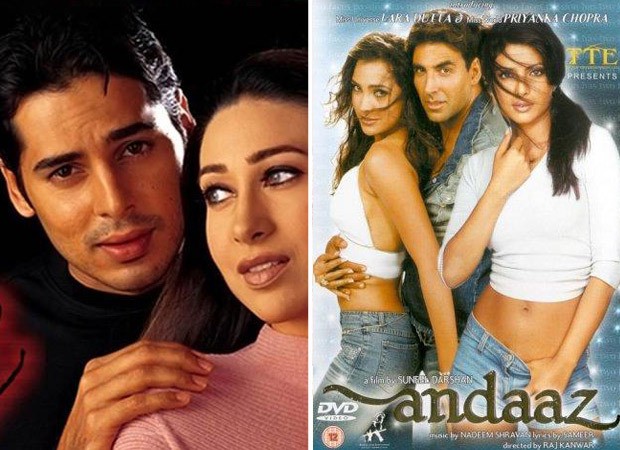 'Allah Ke Bande' was loved everywhere and was a rage. Yet, forget winning, it was not even nominated for the Filmfare Awards. Were you disheartened?
No. I don't expect much from the world. Even my song in Baahubali didn't make it to the Filmfare nomination.
Maybe because it was dubbed?
So what? It touched the hearts and did a business of Rs. 1000 crores. When I started, at that time, I was in the 'ignorance is bliss' phase. Now, when I am interacting with the privileged, I realize ki yeh sab bhi dukhi hai. Hence, don't expect much from anyone.
It is said that you sang a song for Chalte Chalte (2003) but then your voice was replaced…
This was the time when Ustad Sultan Khan's 'Piya Basanti' was a hit. They wanted him to sing the song. Javed Akhtar had written the lyrics. Ustad Sultan Khan declined citing 'Yeh tagda gaana hai'. He recommended my name. The song was 'Tujh Par Gagan Se'. By then I had already sung 'Allah Ke Bande'. I recorded the song in the presence of Javed saab, Aadesh Shrivastava ji and Aziz Mirza ji. The recordist told me 'Shah Rukh ki film hai'. I was like 'Arre, waah'! Later, I realized my voice was replaced.
Did you talk to Shah Rukh Khan about it? Is he aware of this episode?
Un tak shayad baat pahuchi nahin hogi
. He must have not heard my version. 
Warna unke jaise
log samajdaar hote hai
. He is open to accepting freshness.
You have given several memorable non-film songs. The one that stands out is 'Tauba Tauba'. The concept is awesome and so is your acting!
It was my concept. Anand Surapur of MTV was my friend. He executed it so well. The idea was that A loved B but B loved C while C is in love with D. And in the end, we learn that D loved A. Anand Surapur suggested to me that if I play these various characters, it would give a nice touch.
You should act more!
Acting toh hum roz karte hi hai na? (smiles)
Why don't you sing often nowadays?
Jitna bhi kam gaa rahe hai, lekin dumdaar gaa rahe hai
. I believe that if I maintain the quality, less quantity shouldn't be a problem. Anyway, there are fewer film songs. Some of them are mediocre. 
Kuch gaano mein halke-halke se shabd hote hai. Aankh ki taarif ho chuki hai bahut
, 
honth gulabi ho chuke hai bahut
. Creativity 
ka matlab hai ki kuch naya ho
. Like this person (points at a team member) loves to go trekking. She tries to take the road less travelled. At times, she comes across a beautiful waterfall or lake. It gives her a kick. But every year, for instance, if you keep travelling to Matheran, 
toh aapka matha kharab ho jaayega
! Similarly, it's ok 
agar mere 
film 
ke gaane kam ho, aur kam mein dam ho
 (smiles). My song in 
Mimi
 (2021), 
'Choti Si Chiraiya'
, was a super-hit. The same goes for the song in 
2.0
 (2018), 
'Nanhi Si Jaan'
 or 
'Tere Naal Ishqa'
 from 
Shivaay
 (2016). All these soulful songs. People think '2 
saal mein ek gaana
gaa raha hai lekin bada gehra gaana gaa raha hai'
.
As per the information on IMDb, you have sung for Prabhas-Deepika Padukone starrer Kalki 2898 AD…
No, I haven't. I have sung for Imtiaz Ali's Chamkila, composed by A R Rahman. Woh gaana bhi tagda hai.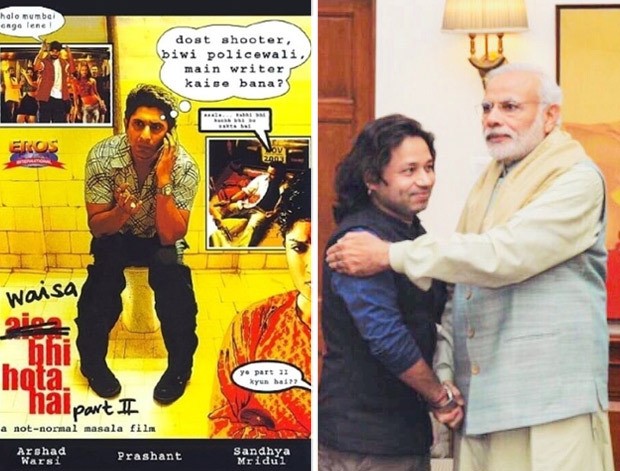 You have been launching singers and also have a festival dedicated to your father…
We organize two events in a year. We launch new singers on my birthday, July 7. It's called 'Nayi Udaan'. We have been doing it for 7 years. India has seen several great artists. But rarely has any artist held somebody's hand and passed the baton or knowledge. Bahut log chal basein aur aage unhone baanta hi nahin. Baanta toh sirf apni aulad ko. Aulad bhi chaalak hoti hai. They fear 'Koi aur na aage nikal jaaye, koi aur na aamir ban jaaye'. Chalo, hamare badon ne nahin kiya, toh humein laga ki humko toh karna hi hai. Gaayak hi gaayak launch karein, that's the idea. God has been kind. We have launched 30-35 musicians from across the country. We have even informed the PMO about this mission. Prime Minister Narendra Modi appreciated my programme and encouraged us greatly. It has given me the confidence to turn producer and bring out a folk-based reality show. I believe that if I empower 10, at least 2 of them will further empower 5 more people.
The festival 'Meher Rangat' is held in November, is that correct?
Yes. It is on November 21, the day my father left for his heavenly abode. I don't mourn on his anniversary and ask 'Kaahe chhod ke chale gaye?'. Instead, we celebrate on this day saying '80+ hoke gaye. Bahut acche tarike se jiye'! After my father passed away, I wrote a song 'Chokh puraavo, Maati rangaavo, Aaj mere piya ghar aavenge'. When the Almighty's Messenger arrives to take you away, He'll go away happily. That's what the song is. I have seen a few deaths. Even the most beautiful people look disfigured, like unko jooton se peeta ho. My father, meanwhile, seemed the complete opposite after he passed. That's when I got the idea (for the song).
\
There was a time when you were contemplating suicide, but you didn't and tasted success, and how! What would you like to tell your fans?
If you were born, there must be some purpose. Keep confidence but don't be overconfident. Believe in yourself and in God. Respect those around you, especially the ones who have experience, be it parents, teachers or elders. Education won't change much. Our education is churning out products instead of educated people. All of them are living in stress. Earlier, things were different, and we used to be surrounded by 
anubhavi
 people. For example, an uncle in the neighbourhood would call you and ask you to press his legs. While he's pressing his legs, he hears the conversations the uncle is having with others, and it used to make a lot of difference.
BOLLYWOOD NEWS - LIVE UPDATES
Catch us for latest Bollywood News, New Bollywood Movies update, Box office collection, New Movies Release , Bollywood News Hindi, Entertainment News, Bollywood Live News Today & Upcoming Movies 2023 and stay updated with latest hindi movies only on Bollywood Hungama.