It has been one unbelievable journey for Tanhaji - The Unsung Warrior. In its third week, the film collected Rs. 40.42 crores more, which most of the films struggle to bring in their first week. As a matter of fact, the fall from second week (Rs. 78.54 crores) to the second week is less than 50% and that too after a phenomenal first week of Rs. 118.91 crores!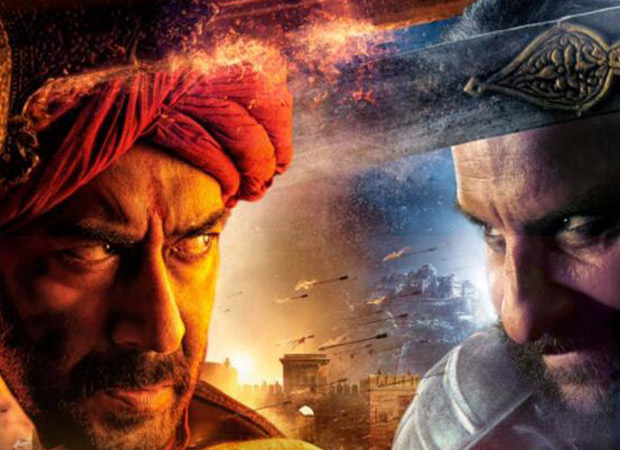 This is fantastic trending and now it's all about how much further would the Om Raut directed film manage to go in weeks to come. The collections so far are Rs. 237.87 crores and even with regular trending, a lifetime number of Rs. 275 crores is on the cards. However, anything is possible since so far the drops have been lesser than 50% on a week by week basis which means a Rs. 280 crores plus total is not ruled out either.
Ajay Devgn has been one of the most consistent superstars in the country other than Akshay Kumar and Salman Khan for close to 30 years now but this one is in an altogether different space. It is about repeating successes like this in months to come and that's what would make 2020 really exciting for him as well as the audiences.
Note: All collections as per production and distribution sources