Sooryavanshi has clocked the Rs. 50 crore mark in just two days as the film raked in collections in the range of approx. Rs. 23.5 to 24.5 crores on the second day. The drop was expected as it was coming off a huge holiday, and the fact that it's less than 10% from opening day is a positive sign for the makers as far as long run of Sooryavanshi is concerned.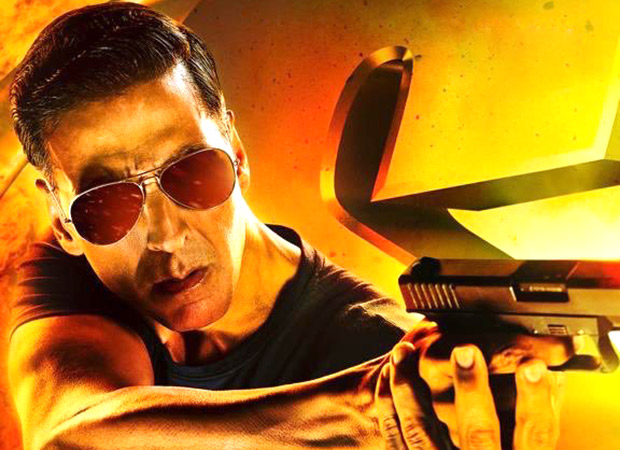 The film has continued to fare well in Gujarat, as well as the national chains, however the nominal drop, as expected, has come in the mass belts. The territory of CI, which collected Rs. 94 lakhs on Friday is expected to end the Day with approx. Rs 75 lakhs. In the same way, Rajasthan too has come down by approximately 20%. The multiplexes were simply fantastic and showed collections on par with, in-fact, marginally better than Friday too at certain places.
The two day biz stands around the Rs. 50 crore mark, and Sunday figures are expected to jump by at-least 20% to reach around Rs. 30 crore. The opening weekend biz of Sooryavanshi will be around Rs 80 crore, and this is more or less in the same range as some of the bigger Akshay Kumar films in the pre-pandemic times.
Sooryavanshi has given a ray of hope to the Hindi film industry as it has indeed turned out to be a film that brings back the audience in large numbers. The figures in Maharashtra and Gujarat have got a lot to do with Rohit Shetty's brand value as also the goodwill of his cop universe, whereas the northern belt has benefitted majorly by Akshay Kumar's presence, wherein he has a very strong foot hold.
The film is poised to be the first hit film since the release of Tanhaji in January 2019 and the success coming in difficult times like these makes the feat even more special. The hold in collections on Monday will give us an idea about the lifetime collections, but given the positive talk, this cop thriller is expected to show a positive trend in the coming 10 days.
The final figures may be marginally higher or lower depending on the biz at small centers and the final total of national chains. There is a possibility of it touching the first day biz too, but, that's something we can say concretely tomorrow morning