The Yash Raj Films production venture Pathaan directed by Siddharth Anand starring Shah Rukh Khan, Deepika Padukone, and John Abraham hit screens last week on January 25. Released across 8000 screens worldwide the film saw a wide release across 2500 screens in the overseas market. This wide release, coupled with an immensely positive response from critics and audiences has propelled the business of Pathaan greatly. In fact, with each passing day, Pathaan has been rewriting the box office record book in both the domestic and international markets.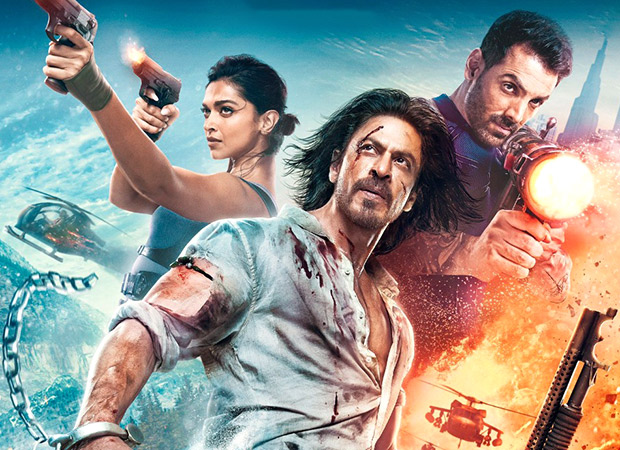 After taking a thunderous start with a staggering USD 4.5 million [Rs. 36.68 cr.] coming on Day 1, the business of the film managed to sustain momentum with a further USD 3.8 million [Rs. 30.97 cr.] and USD 5.3 million [Rs. 43.20 cr.] coming in on its second and third day respectively. Following this, on its fourth day running Pathaan saw a further USD 6.5 million [Rs. 52.98 cr.] coming in. Now, on its fifth day running Pathaan has managed to rake in a further USD 5.3 million [Rs. 43.22 cr.]. With this, the total collections of Pathaan at the overseas box office are pegged at USD 25.4 million [Rs. 207.22 cr.].
As of now, Pathaan has managed to go past the Rs. 200 cr. mark at the overseas box office continues its winning streak at the box office. In fact, trade predictions state that Pathaan is certain to see its collections grow even further over its first week.
Australia box office
346,386 USD [Rs. 2.82 cr.] from 106 screens
New Zealand box office
131,906 USD [Rs. 1.07 cr.] from 47 screens
U.K box office
639,798 USD [Rs. 5.22 cr.] from 210 screens
U.S.A box office
1,142,413 USD [Rs. 9.32 cr.] from 493 screens
Canada box office
615,361 USD [Rs. 5.02 cr.] from 70 screens
Pathaan Overseas Box Office at a glance:
Day 1: USD 4.5 million [Rs. 36.68 cr.]
Day 2: USD 3.80 million [Rs. 30.97 cr.]
Day 3: USD 5.30 million [Rs. 43.20 cr.]
Day 4: USD 6.5 million [Rs. 52.98 cr.]
Day 5: USD 5.3 million [Rs. 43.22 cr.]
Total: USD 25.4 million [Rs. 207.22 cr.]