Bajrangi Bhaijaan has done it. The film that was directed by Kabir Khan starring Salman Khan in the lead has managed to cross the Rs. 200 cr mark at the China box office. After managing to blow past the Rs. 100 cr mark on its seventh day, Bajrangi Bhaijaan drew in another USD 1.11 million [Rs. 7.20 cr] on day 14 to go past the Rs. 200 cr mark.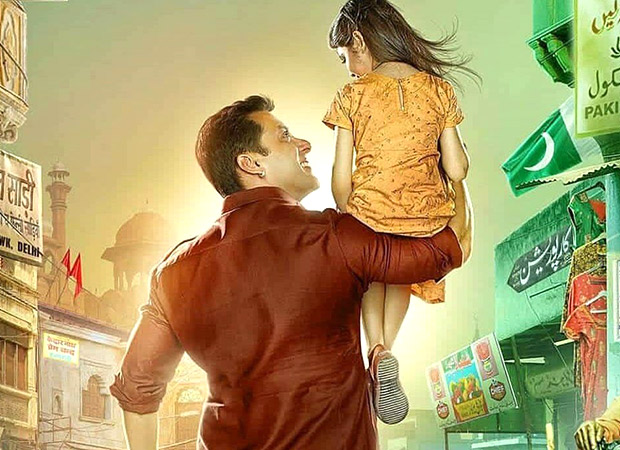 Currently pegged at a total collection of USD 31.09 million [Rs. 201.85 cr], Bajrangi Bhaijaan still retains its fourth position on the daily highest grossers list at the China box office. Interestingly, the film which started on the seventh spot, has worked its way to number 4 and surprisingly manages to remain stable in its two week run despite competition from other releases. Though the collections of Bajrangi Bhaijaan at the China box office are good, when compared to the previous Aamir Khan starrers viz. Dangal and Secret Superstar, the total collections of the Salman Khan film do not manage to compete with the mammoth collections of the previous releases.
However, considering the fact that Bajrangi Bhaijaan still has managed to draw in Rs. 200 cr at the China box office despite re-releasing in the Chinese market years after its worldwide release is an achievement in its self. If that wasn't all, predictions state that the business of Bajrangi Bhaijaan is likely to see another spurt in collections over the weekend in China, with high chances of the film raking in another Rs. 20 cr over the weekend.
Bajrangi Bhaijaan China box office collections
Day 1 – USD 2.25 million [Rs. 14.63 cr] with 4,59,554 admissions
Day 2 – USD 3.11 million [Rs. 20.22 cr] with 6,23,742 admissions
Day 3 – USD 3.13 million [Rs. 20.36 cr] with 6,28,947 admissions
Day 4 – USD 1.74 million [Rs. 11.31 cr] with 3,60,747 admissions
Day 5 – USD 1.79 million [Rs. 11.63 cr] with 3,69,165 admissions
Day 6 – USD 1.90 million [Rs. 12.34 cr] with 3,90,257 admissions
Day 7 – USD 4 million [Rs. 26.04 cr] with 8,24,020 admissions
Day 8 – USD 1.75 million [Rs. 11.37 cr] with 3,64,398 admissions
Day 9 – USD 3.35 million [Rs. 21.77 cr] with 6,89,350 admissions
Day 10 – USD 2.88 million [Rs. 18.72 cr] with 5,88,973 admissions
Day 11 – USD 1.23 million [Rs. 7.98 cr] with 2,54,998 admissions
Day 12 – USD 1.22 million [Rs. 7.92 cr] with 2,53,604 admissions
Day 13 – USD 1.27 million [Rs. 8.24 cr] with 2,64,304 admissions
Day 14 – USD 1.11 million [Rs. 7.20 cr] with 2,29,487 admissions
Total – USD 31.09 million [Rs. 201.85 cr]