The Salman Khan starrer Bajrangi Bhaijaan is still running at the China box office. Despite the delayed release the Kabir Khan directorial has been doing rather well within the Chinese market. After opening on a high note the business of the film continued to remain more or less stable over the ensuing weeks.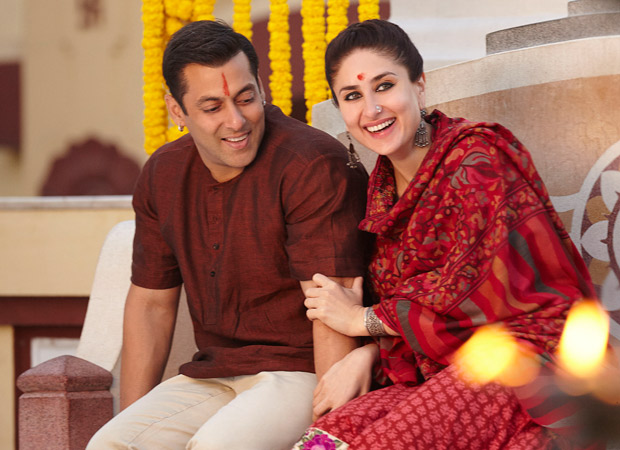 Now on Day 31 at the China box office Bajrangi Bhaijaan has managed to draw in a further USD 0.33 million [Rs. 2.14 cr]. Though now the film that had continued to retain the fourth position on the daily highest grossers lists for the past few weeks has now dropped to the tenth position it still has managed to fare better that other films that released alongside it.
As of now, with newer releases like the Steven Spielberg film Ready Player One and action entertainer Pacific Rim: Uprising taking over the limelight, Bajrangi Bhaijaan seems to be nearing the end of its run at the China box office. But despite this the film looks poised to cross the Rs. 300 cr mark in China in the coming few days. Currently the total box office collections of Bajrangi Bhaijaan in China are pegged at USD 45.42 million Rs. 295.38 cr.
Bajrangi Bhaijaan China box office collections
Day 1 – USD 2.25 million [Rs. 14.63 cr] with 4,59,554 admissions
Day 2 – USD 3.11 million [Rs. 20.22 cr] with 6,23,742 admissions
Day 3 – USD 3.13 million [Rs. 20.36 cr] with 6,28,947 admissions
Day 4 – USD 1.74 million [Rs. 11.31 cr] with 3,60,747 admissions
Day 5 – USD 1.79 million [Rs. 11.63 cr] with 3,69,165 admissions
Day 6 – USD 1.90 million [Rs. 12.34 cr] with 3,90,257 admissions
Day 7 – USD 4 million [Rs. 26.04 cr] with 8,24,020 admissions
Day 8 – USD 1.75 million [Rs. 11.37 cr] with 3,64,398 admissions
Day 9 – USD 3.35 million [Rs. 21.77 cr] with 6,89,350 admissions
Day 10 – USD 2.88 million [Rs. 18.72 cr] with 5,88,973 admissions
Day 11 – USD 1.23 million [Rs. 7.98 cr] with 2,54,998 admissions
Day 12 – USD 1.22 million [Rs. 7.92 cr] with 2,53,604 admissions
Day 13 – USD 1.27 million [Rs. 8.24 cr] with 2,64,304 admissions
Day 14 – USD 1.11 million [Rs. 7.20 cr] with 2,29,487 admissions
Day 15 – USD 0.92 million [Rs. 5.98 cr] with 1,89,753 admissions
Day 16 – USD 2.02 million [Rs. 13.13 cr] with 4,17,646 admissions
Day 17 – USD 1.84 million [Rs. 11.96 cr] with 3,76,210 admissions
Day 18 – USD 0.73 million [Rs. 4.74 cr] with 1,48,601 admissions
Day 19 – USD 0.72 million [Rs. 4.68 cr] with 1,47,387 admissions
Day 20 – USD 0.70 million [Rs. 4.55 cr] with 1,42,723 admissions
Day 21 – USD 0.67 million [Rs. 4.35 cr] with 1,37,478 admissions
Day 22 – USD 0.67 million [Rs. 4.35 cr] with 1,37,336 admissions
Day 23 – USD 1.46 million [Rs. 9.49 cr] with 2,95,102 admissions
Day 24 – USD 1.32 million [Rs. 8.58 cr] with 2,67,082 admissions
Day 25 – USD 0.54 million [Rs. 3.51 cr] with 1,09,426 admissions
Day 26 – USD 0.54 million [Rs. 3.51 cr] with 1,10,177 admissions
Day 27 – USD 0.52 million [Rs. 3.38 cr] with 1,05,146 admissions
Day 28 – USD 0.43 million [Rs. 2.79 cr] with 87,099 admissions
Day 29 – USD 0.16 million [Rs. 1.04 cr] million with 33,734 admissions
Day 30 – Not Available
Day 31 - USD 0.33 million [Rs. 2.14 cr] with 65,409 admissions
Total – USD 45.42 million Rs. 295.38 cr