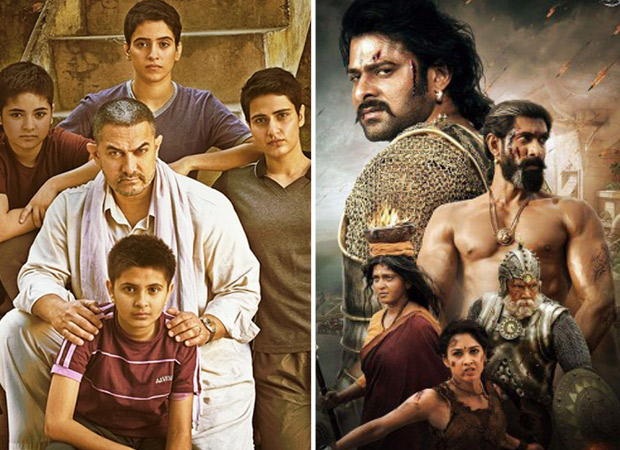 Today the success of any film isn't measured by the duration of it running in theatres, but instead it is measured by the box office collections that film has achieved both within the domestic and international markets. In fact, the recently released film Baahubali 2 – The Conclusion, which has been one of the most keenly anticipated sequels, became the first ever Indian film to cross Rs. 1000 crores figure in terms of collections. The film grossed approx. Rs. 800 cr. at the domestic box office and another Rs. 200 cr. has come in from the overseas markets as per the last update.
The second film to breach this rather surreal collections figure is the Aamir Khan starrer Dangal that released in India last year in December. Though unlike Baahubali 2, Dangal took a bit more time to achieve this feat, Aamir Khan becomes the only Bollywood A list actor whose release has reached this box office benchmark. In terms of collections, Dangal that had released in December 2016, managed to gross Rs. 716 crores at the worldwide market with USD 30.02 million [Rs. 205 cr] coming from overseas markets and Rs. 511 crores [Rs. 387 crores NETT] coming in from the India box office. Coupled with this, the collections of Rs. 11 cr Dangal earned at the Taiwan box office post its release there last month, the total collections of the film were pegged at approx. Rs. 726 cr.
With its recent release in the Chinese market Dangal, has since managed to cross the Rs. 1000 cr mark. In fact, the film ended Day 9 at the China box office with a collection of approx. Rs. 300 crores taking the cumulative worldwide gross to Rs. 1026 crores.
With this, Aamir Khan's Dangalhas become the first Hindi movie to have achieved the feat.