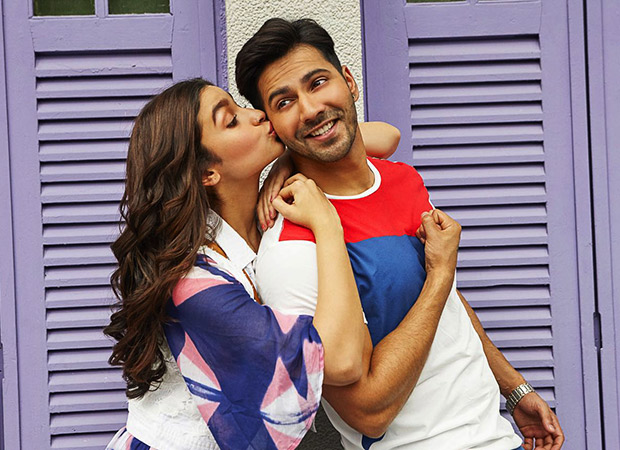 The Varun Dhawan – Alia Bhatt starrer Badrinath Ki Dulhania that released on March 10 opened on a good note at the domestic box office. Post its release the film which is the second instalment in the Dulhania franchise by director Shashank Khaitan has been doing brisk business managing to cross the Rs. 100 crore mark in 14 days of its release.
In this box office analysis we take a look at the economics of Badrinath Ki Dulhania to analyse the profitability of the film for its makers. After being made on a budget of Rs. 45 cr (CoP Rs. 30 cr + P&A Rs. 15 cr) Badrinath Ki Dulhania raked in Rs. 107.69 crores at the domestic box office. Coupled with the distributor's share from the box office earning, and the earning from the sale of satellite rights, music rights and other ancillary rights of the film, the makers stand to make Rs. 55.36 cr. as profit with a 123% rate of Return on Investment.
While a profit of approximately Rs. 55 crores isn't something small, considering the fact that Badrinath Ki Dulhania continues to run in theatres, the final profit the makers of the film are eventually expected to make are likely to be in the range of around 60 crores.
Economics of Badrinath Ki Dulhania
Cost of Production - 30 Cr.
Cost of Marketing (P&A) - 15 Cr.
TOTAL COST - 45 Cr.
India Theatrical Box Office - 107.69 Cr.
Distributor's share (A) - 48.46 Cr.
Overseas Theatrical  Box Office – 34.75 Cr.
Distributor's share (B) - 13.90 Cr.
Satellite Rights (C) - 22 Cr. (Estimated as rights have been sold to Colors as part of package deal)
Music, Digital and Ancillary Rights (D) - 16 Cr. (Estimated)
TOTAL RECOVERIES (A+B+C+D) – 100.36 Cr.
PROFIT - 55.36 Cr.
RETURN ON INVESTMENT (ROI) - 123.02%
Disclaimer:
The Box Office figures are compiled from various sources and our own research. The figures can be approximate and Bollywood Hungama does not make any claims about the authenticity of the data. However, they are adequately indicative of the box-office performance of the film(s).