Aamir Khan's last big screen appearance Secret Superstar may have released within the domestic market quite a while back. But across the border in China the Advait Chandan directed film released just 17 days ago. Despite this much delayed release the film has been doing rather well at the Chinese box office.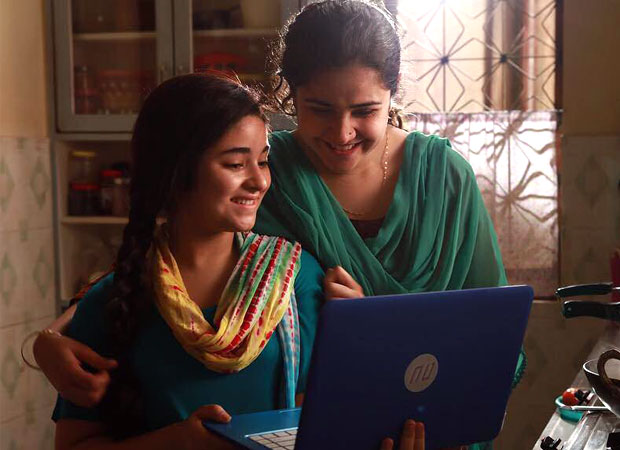 After opening on a high note with collections surpassing Aamir Khan's previous release Dangal, Secret Superstar continued to do roaring business over its first week consistently posting figures higher than the collections of Dangal. However, in its second week at the Chinese box office the business of Secret Superstar witnessed a slight sip in collections with the release of new films. Now on its seventeenth day running in China Secret Superstar has managed to draw in a further USD 4.36 million [Rs. 27.96 cr]. Much like the previous days, the collections of the film that also features Zaira Wasim continue to lag far behind the business of Dangal that had collected USD 11.63 million [Rs. 74.97 cr] on its seventeenth day at the Chinese box office.
But on the other hand, Secret Superstar that had seen a dip in collections with the release of the Chinese film Till the End of the World has now managed to reclaim the top slot as the highest grosser, recording collections higher than the local release. With this, after its seventeen day run the total collections of Secret Superstar at the Chinese box office stands at a massive USD 91.27 million [ Rs. 585.54 cr].
However, the total collections of Secret Superstar that has been performing well still do not manage to surpass the collections of Aamir Khan's earlier release Dangal that had managed to rake in a staggering USD 125.39 million [Rs. 804.31 cr] in seventeen days. But with Secret Superstar still running, the business of the film is expected to cross the Rs. 600 cr mark in the coming days.
Secret Superstar China Box Office at a glance
Day 1 - USD 6.79 million [Rs. 43.35 cr] with 15,75,597 admission
Day 2 – USD 10.49 million [Rs. 66.95 cr] with 22,82,300 admissions
Day 3 – USD 9.80 million [Rs. 62.68 cr] with 20,98,190 admissions
Day 4 - USD 4.97 million [Rs. 31.74 cr] with 10,69,470 admissions
Day 5 – USD 4.84 million [Rs. 30.81 cr] with 10,52,715 admissions
Day 6 – USD 4.35 million [Rs. 27.62 cr] with 9,38,146 admissions
Day 7 – USD 4.21 million [Rs. 26.75 cr] with 9,00,642 admissions
Day 8 – USD 4.83 million [Rs. 27.34 cr] with 10,18,896 admissions
Day 9 – USD USD 7.56 million [Rs. 48.07 cr] with 15,52,779 admissions
Day 10 – USD 6.95 million [Rs. 44.18 cr] with 14,32,713 admissions
Day 11 – USD 3.12 million [Rs. 19.89 cr] with 6,70,993 admissions
Day 12 – USD 3.20 million [Rs. 20.39 cr] with 6,86,581 admissions
Day 13 – USD USD 3.17 million [Rs. 20.16 cr] with 6,78,139 admissions
Day 14 - USD 2.79 million [Rs. 17.88 cr] with 5,81,559 admissions
Day 15 – USD 2.80 million [Rs. 17.95 cr] with 5,70,823 admissions
Day 16 – USD 4.70 million [Rs. 30.14 cr] with 9,37,594 admissions
Day 17 – USD 11.63 million [Rs. 74.97 cr] with 8,72,731 admissions
Seventeen Day Total – USD 91.27 million [ Rs. 585.54 cr]