Friday last week saw the release of three films, viz. the Alia Bhat starrer Gangubai Kathiawadi, the Pawan Kalyan starrer Bheemla Nayak and the Ajith starrer Valimai. From the three films it was the Sanjay Leela Bhansali directorial Gangubai Kathiawadi that took the lead at the box office. With positive reviews from critics and wide spread audience acceptance, the business of the film grew by leaps and bounds. In the overseas markets as well, Gangubai Kathiawadi has been dominating the box office, overshadowing Bheemla Nayak and Valimai.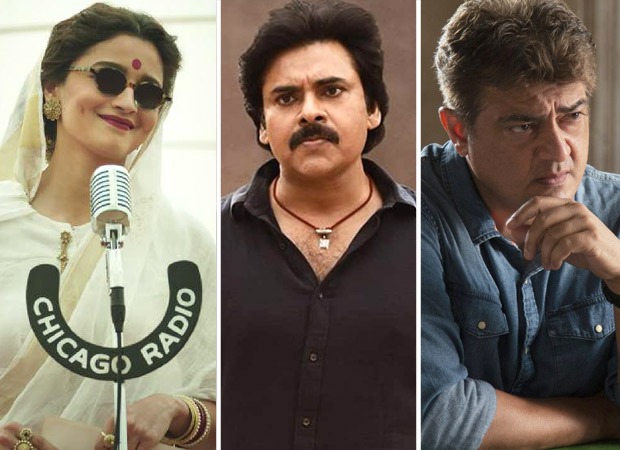 In fact, most overseas markets like Canada, UK & Ireland, and Australia, Gangubai Kathiawadi leads the race, with collections pegged at Rs. 1.61 cr., Rs. 2.26 cr., and Rs. 2.05 cr. respectively. Taking second place in these three markets is the Pawan Kalyan film Bheemla Nayak that collected Rs. 5.89 lakhs in Canada, Rs. 1.39 cr. in UK & Ireland and a further Rs. 1.58 cr. in Australia. On the other hand the Ajith starrer Valimai has faced an uphill task at the box office in all three territories with collections of Rs. 3.84 lakhs in Canada, Rs. 1.14 cr. in UK & Ireland and Rs. 97.47 lakhs in Australia.
However, at the North America box office, Bheemla Nayak has trounced Gangubai Kathiawadi to emerge as the leader. Collecting a staggering Rs. 14.93 cr. the Pawan Kalyan film has taken a massive lead over the Alia Bhatt starrer that collected Rs. 6.57 cr., while the Ajith starrer Valimai managed to rake in just Rs. 2.86 cr.
USA Box Office
Bheemla Nayak (Telugu) - 19,81,241 USD
Gangubai Kathiawadi - 8,72,157 USD
Valimai (Tamil) - 3,54,674 USD
Canada Box Office
Gangubai Kathiawadi - 2,12,410 USD
Bheemla Nayak (Telugu) - 7,807 USD
Valimai (Tamil) - 5,092 USD
UK and Ireland Box Office
Gangubai Kathiawadi - 2,23,367 £
Valimai (Tamil) - 1,12,670 £
Bheemla Nayak (Telugu) - 1,36,725  £
Australia Box Office
Gangubai Kathiawadi - 3,76,237 A$
Bheemla Nayak (Telugu) - 2,90,412 A$
Valimai (Tamil) - 1,79,230 A$
New Zealand Box Office
Gangubai Kathiawadi - 62,483 NZ$
Bheemla Nayak (Telugu) - 24,222 NZ$
Valimai (Tamil) - 19,868 NZ$