It was predicted in this column that the festival of Rakshabandhan will bring in great festivities at the box office with the best day since the release of Sooryavanshi for Bollywood films. Even though one wasn't putting great bets on the individual scores of Laal Singh Chaddha and Raksha Bandhan, between the two films it was expected that 30 crores would definitely come in. After all audiences have shown that they are willing to step into theatres provided the content excites them and the both Aamir Khan and Akshay Kumar starrers had a lot of things going in their favour.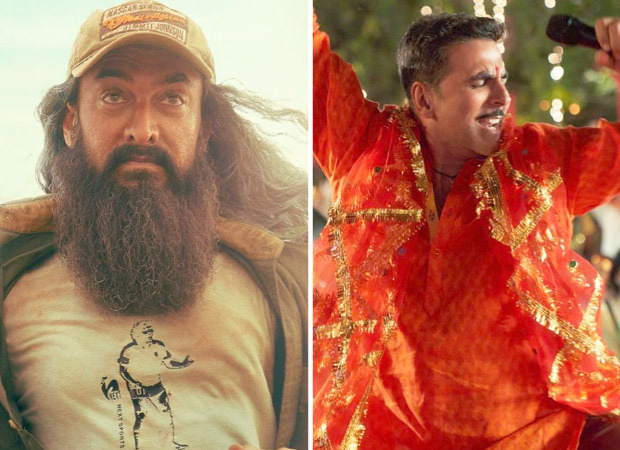 However, the results are not in line with the expectations since the combined of the two films is only around the Rs. 20 crores mark. That's way lesser than the Rs. 30 crores milestone that had been set for the partial holiday on Thursday, and it goes on to show once again that things are really weird in the current times with audiences just not getting excited enough to leave their homes and visit theatres.
Laal Singh Chaddha managed to get a double digit score, though just about, as it brought in Rs. 12 crores. From the film, the bare minimum expectation though was to accumulate at least Rs. 15 crores and in turn beat Kartik Aaryan and Anees Bazmee's Bhool Bhulaiyaa 2 (Rs. 14.11 crores), which now stays on to be the biggest first day opener for a Bollywood release in 2022. On the other hand Akshay Kumar has given his all for the film and there was ample promotion and marketing to reach out to the audience. Hence its heart-breaking to see the first day collections being just around Rs. 8.20 crores, which is nowhere close to what the merits of the film warrant.
One just hopes that things do improve from here for both the films between Saturday and Monday since this is the best time period that they have to make an impression amongst audiences and bring them back to theatres. After all, Bollywood needs that!
Note: All collections as per production and distribution sources