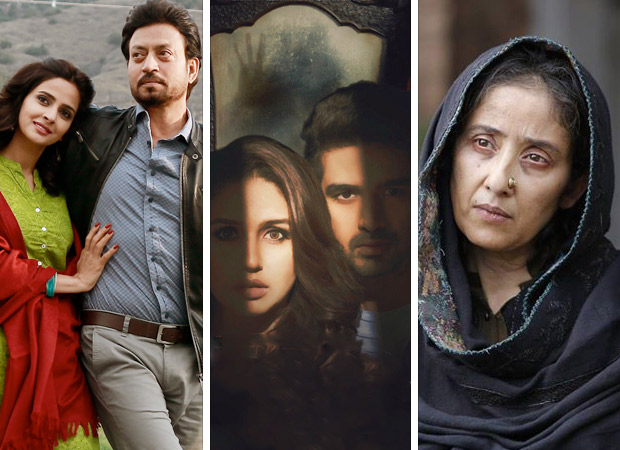 Though there has been a flurry of disasters over the weekend, there is some good news in the form of Hindi Medium which has managed to go past the Rs. 50 crore mark. The film held on well during Friday and Saturday, and then saw a jump even on Sunday despite India v/s Pakistan ODI. The job is now done for the Irrfan Khan starrer which is a big Hit, what with Rs. 53.60 crore already in its kitty. The film would go past the Rs. 60 crore mark eventually.
Sachin - A Billion Dreams also collected on the lower side and was the second highest collector of the week despite the arrival of more than half a dozen Hindi films. The film currently stands at Rs. 46.91 crore and should eventually touch the Rs. 50 crore mark in its lifetime run.
As for Dobaara - See Your Evil, Dear Maya, Hanuman Da Damdaar, Death in the Gunj, Sweetiee Weds NRI, Mirror Game - Ab Khel Shuru and Flat 211, there were hardly any notable numbers that came in. A clash with each other further spoiled their chances. One just waits to see how Dear Maya and Hanuman Da Damdaar do over the weekdays. Former has managed to fetch some sort of appreciation while latter could find audience amongst kids during the summer vacations. Rest would soon be finding themselves on the satellite and online medium.
Baywatch hasn't managed to create any stir whatsoever with its weekend staying around the Rs. 5.20 crore mark. Considering the fact that the film was expected to open on Friday at these levels, it pretty much tells the tale around how low have the collections been for the Hollywood affair.