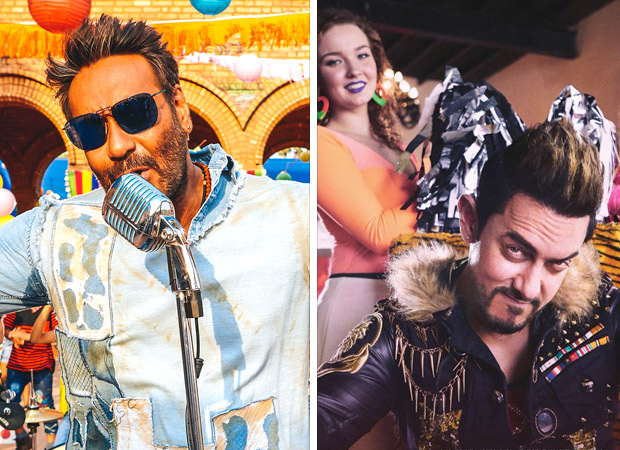 Last week we saw the release of two starkly different films with Golmaal Again and Secret Superstar hitting screens. While the first marks the fourth instalment in the hit Golmaal franchise the latter featured a mother daughter story with Aamir Khan and Zarina Wasim. Interestingly, both films received positive reviews from the critics and audience alike. If that wasn't all the box office performance of both the releases seems to have alleviated the dry run at the box office that has been predominant this year.
In this box office analysis we take a look at the box office earning of both the films viz. Golmaal Again and Secret Superstar while comparing the two to each other in terms of territory wise collections. Not surprisingly, Golmaal Again that released across 4232+ screens (3500+ domestic + 732 overseas) has taken the lead at the box office over Secret Superstar that hit a total of 2840 screens (1750 domestic + 1090 overseas) the latter isn't far behind. Delving further into the collections of each release the Rohit Shetty directed Golmaal Again that features an ensemble cast of Ajay Devgn, Tusshar Kapoor, Arshad Warsi, Parineeti Chopra, Tabu, Kunal Khemmu and Shreyas Talpade has managed to rake in a total of Rs. 132.93 cr. [gross] worldwide which is Rs. 75 cr more than Secret Superstar that has managed to collect Rs. 58.34 cr [gross].
If that wasn't all looking at the territory wise breakup of each film's collections Golmaal Again leads in five (India, North America, Australia, New Zealand, Rest of the world) out of the seven territories, while Secret Superstar has managed to take a marginal lead in the territories of United Kingdom and Malaysia, which incidentally are majorly Aamir Khan fan base dominated markets.
However, given the current trend at the box office, both Golmaal Again and Secret Superstar that face little to no competition from other releases are expected to continue to rake in the moolah over the ensuing weekdays.
| | | |
| --- | --- | --- |
| Region | Secret Superstar | Golmaal Again |
| India (Gross) | 40.14 | 112.31 |
| North America (USA and Canada) | 5.3 | 6.54 |
| United Kingdom | 2.16 | 1.63 |
| Australia | 0.64 | 1.4 |
| New Zealand | 0.32 | 0.86 |
| Malaysia | 0.06 | 0.03 |
| Rest of the World | 9.72 | 10.16 |
| TOTAL (WORLDWIDE GROSS in cr.) | 58.34 | 132.93 |