Audience had a lot to pick and choose from on Saturday and that reflected in staggered collections across four films in the running - Malang, Tanhaji – The Unsung Warrior, Shikara and Jawani Jaaneman.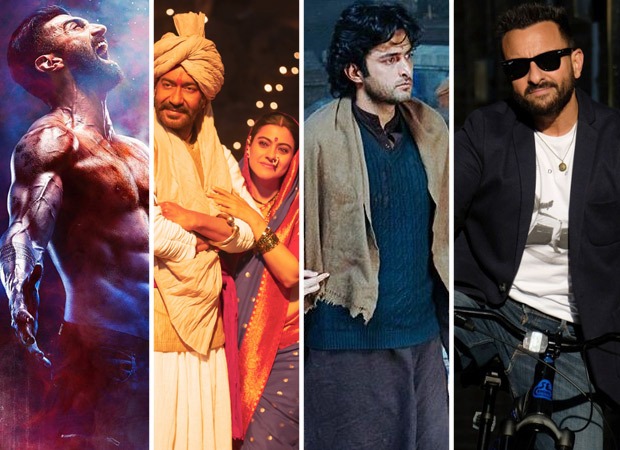 Malang has been collecting the best and is more than the sum total of all other films in the running. It is in fact exceeding expectations as Rs. 8.89 crores came in. Though a number in excess of Rs. 10 crores would have been further optimal, even these are good enough collections and a positive indication at least. While Sunday is now bound to be good, steady weekdays from here on should allow Malang to pull through at the box office. 
As for Tanhaji – The Unsung Warrior, it is heading for a very impressive lifetime total. On Saturday, it jumped by around 150% when compared to Friday collections of Rs. 1.15 crores. The numbers were truly superb at Rs. 2.76 crores and that further indicates how much has the film been loved by audiences. The total now stands at Rs. 263.43 crores and by the close of the fifth week, it would have reached close to the Rs. 270 crores mark.
Meanwhile, both Shikara and Jawaani Jaaneman have shown jumps of 50% each. For a small movie like Shikara, a number of Rs. 1.85 crores is actually decent enough and now the total has reached Rs. 3.05 crores. The weekend collections would now cross Rs. 5.50 crores for sure. 
On the other hand, Jawaani Jaaneman too will be around Rs. 25 crores by the close of weekend. It brought in Rs. 1.58 crores on Saturday which has pushed the numbers to Rs. 22.83 crores. The film is seeing a fair trend so far and though the merits warranted a better lifetime, it would manage to find itself in the vicinity of Rs. 30 crores before the close of its theatrical run.