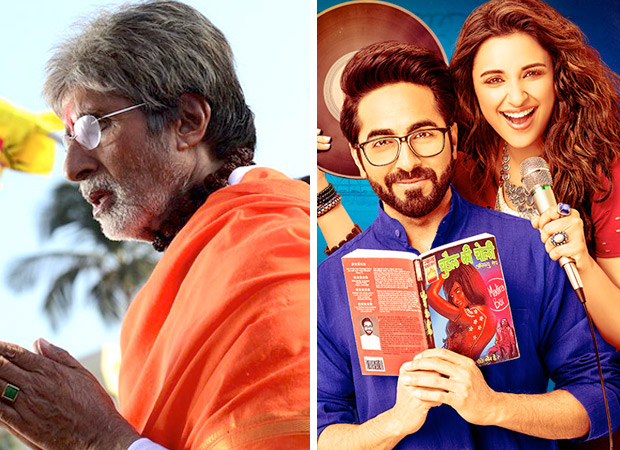 Things didn't really go as per plans for the new releases of the week - Sarkar 3 and Meri Pyaari Bindu. Sarkar 3 had some good buzz going for it when it was announced and then later its promos too met with a decent to good response. It was expected that the franchise factor would help the film to some extent, and also the fact that Amitabh Bachchan was arriving with yet another dramatic act after Pink. As the film came closer to release, some good promotional campaign gave further impetus as well.
However, audiences chose to gave it a slip and that was apparent right through the weekend [Rs. 6.75 crore] which is just marginally better than the last outing of Amitabh Bachchan and Ram Gopal Varma, Department [2012]. That film had collected Rs. 8 crore over the weekend and now Sarkar 3 is a little higher.
On the other hand Meri Pyaari Bindu did see some jumps over the weekend, though not the kind that would make the team associated with it jump with joy already. The film currently stands at Rs. 6.50 crore, though it would have been some relief for the Akshay Roy directed affair had the weekend netted at least 10 crore. In fact the film is collecting on the same lines as Ayushmann's other release with Yash Raj Films, Bewakoofiyaan, which netted Rs. 7.31 crore after an opening day of Rs. 2.23 crore.
That said, the film is TV friendly which means that on satellite and online streaming channels, the Ayushmann Khurranna and Parineeti Chopra starrer could see better traction in time to come.
Overall though for Bollywood, it was a low weekend as the combined collections of both the releases couldn't touch even the Rs. 20 crore mark.