Though Baazaar had a fair weekend at the Box Office, it had to maintain momentum during the weekdays as well in order to register decent first week numbers. In fact it had to stay really close to Friday numbers of Rs. 3.07 crore. Since on Saturday and Sunday the jumps weren't really huge, it always seemed difficult for the film to come close to the Rs. 3 crore mark on Monday.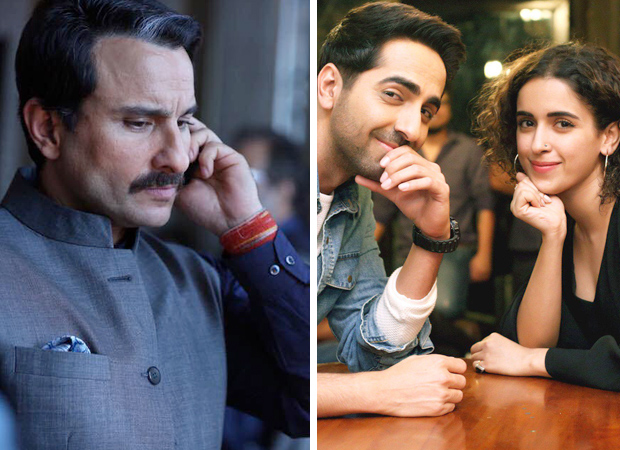 This is exactly what happened as there was a drop evidenced with Rs. 1.70 crore been collected. The film is primarily working in certain up-market centres due to the theme and now it is all boiling down to at least these numbers been maintained right through the weekdays. Baazaar has collected Rs. 13.63 crore so far and would stay under Rs. 20 crore mark before the close of first week.
As for Badhaai Ho, it has already collected over Rs. 20 crore in just four days during the current week and is set to gather a lot more. Rs. 2.60 crore more came for the Amit Sharma directed film on Monday and the overall total is now Rs. 86.85 crore. The film will now comfortably go past the Rs. 90 crore mark this week and then gain an entry into the Rs. 100 Crore Club in the third weekend. Blockbuster!