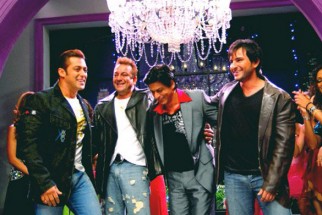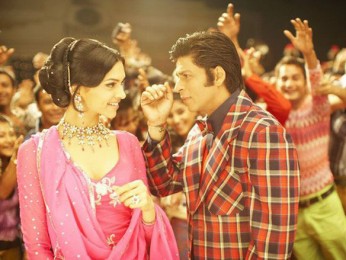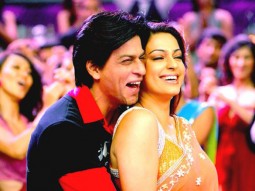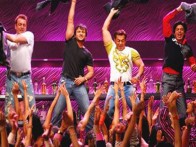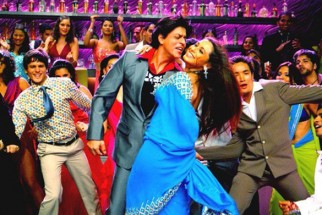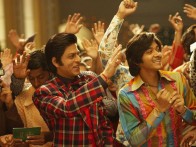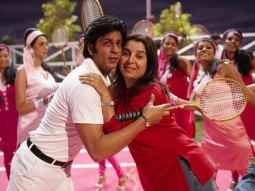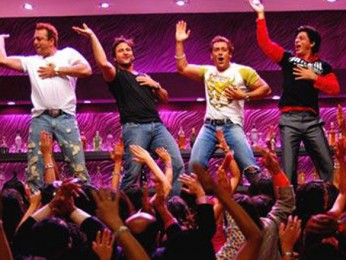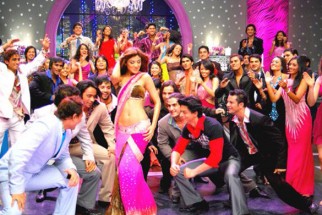 Predictometer

Weekend Collection
Overall Collection
Ratings
Rating analysis
Excellent

51.7%

Very Good

9.7%

Good

6.1%

Average

7.9%

Poor

24.5%
Om Shanti Om
Om Shanti Om Review
Om Shanti Om
Om Shanti Om Review
Om Shanti Om
Om Shanti Om Review
Om Shanti Om
Om Shanti Om Review
Om Shanti Om
Om Shanti Om Review
Om Shanti Om
Om Shanti Om Review
Om Shanti Om
Om Shanti Om Review
Om Shanti Om
Om Shanti Om Review
Om Shanti Om
no any moovie has made before as it......such a comparable moovie with world's ever best…
no any moovie has made before as it......such a comparable moovie with world's ever best filmssssssss,wich is going to select for the oscar,and will gain a huge award first time in india musttttttt......
Read more
Less
Om Shanti Om
Om Shanti Om is a pure commericial flick. It is a well crafted movie and is a wholesome package of…
Om Shanti Om is a pure commericial flick. It is a well crafted movie and is a wholesome package of entertainment, melodrama, emotions, comedy n all the things which you want to see in a pure MASALA movie. Its a combination of two eras, one is of 70s and other is of 2007. Frankly saying, there is really no story in the movie to talk about but again there is no need of that as Farah Khan is so smart n experinced that she knows what a common man wants to see in a movie. She puts all the stuff what she can do. And let me clear one thing, this is not the case that the Farah Khan made some mistake with the script, it was intentional to make such script as it has all the masala content. She has done a brilliant job with the movie. And she again proves that she is one of the smartest commercial movie filmmaker of current time. After Main Hoon Na, she again n proudly shows that again. She is a perfectionist and it shows in her work clearly. If we talk about the OSO music, its average but looks good with the movie. Songs well matched with the movie and u won't feel bored while listening the songs at that time. Vishal & Shekhar does a good job again. 'Ajab si........' is pure romantic song which is soothing to ears. If we will talk about its other aspect, then the whole bunch of team of OSO has done a brilliant job in their resepective fields, now whether it is camerawork, art designing, editing, special effects ........etc.The movie had great sets, or u can say huge sets, its very colourful movie. If we look towards the perfomormances, Shahrukh excel in all the departements as it was expected. He has done his job very efficiently. He looks awesome with newly crafted body with the 6 pack abs. Though don't expect the acting like Chak de from him, as the OSO is not a Chak De.. and whatever movie demands he does that n may be u wil feel that he has doing some overacting in the movie but its suited with the movie. And it can't be said as overacting. At the other side of Shahrukh Khan, there is a Debutant Actress Deepika Padukone. She look pretty in the movie. And she also does justice with her role and u won;t expect more from a debutant actress. But in the whole movie u won't able to take off the eyes from her.Arjun Rampal impresses in his negative role. Shreyas Talpade is ok as like Kirron Kher. This movie is all about Shahrukh and he does a pure justice with that.And no one will have ne complain about that. My advice for u is just go and enjoy the Movie. And don?t try to think more, jst go and entertain urself and u won't feel bad after seeing the movie. Farah Khan knows very well that a Normal person can may be say about the movie that, the movie should hv a gud script or content and all that before seeing the movie but after goes in Theater he wants only a pure entertainment and Om Shanti Om provides all that and won't let you down at all. For critics its may be a just Ok movie but for Masses it became a huge blockbuster. So just Enjoy and Say Om Shanti Om.
Read more
Less
Copyright © 2020 Hungama Digital Media Entertainment Pvt. Ltd. All Rights Reserved.